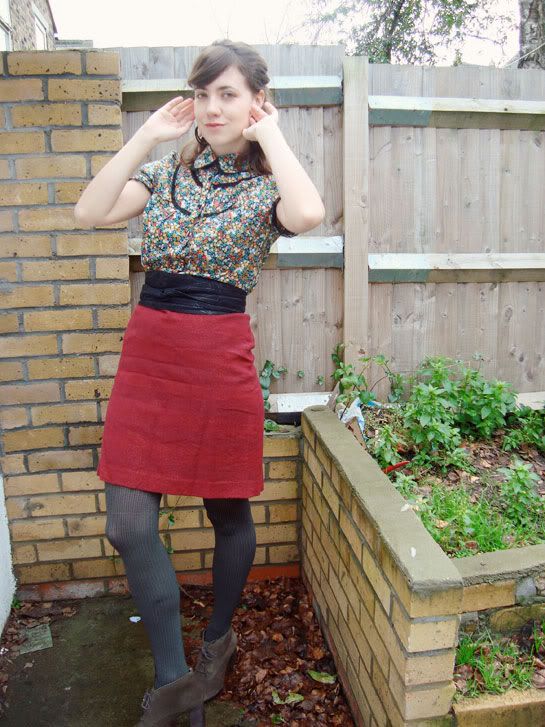 It's so cold today! And by so cold I mean about 0 degrees, which I know is nothing compared to what some of you have. I checked the weather in my birthplace (Thunder Bay, Ontario) this morning, and it said it was -17 and snowing, so I can hardly complain. But it did snow a bit during my field trip, which was walking for two hours around Bloomsbury, looking at the old census maps of London done in the 19th century (yep, the same ones that had a colour category for "semi-criminal" streets) and seeing how the city had changed. It was über-fascinating, but absolutely freezing. And yes, I wore multiple sweaters.
***Edit: I mean 0 degrees
celsius
, etc. I'm Canadian, we use celsius, and I live in England, and they use it here too. Just since there seems to be some confusion. ; ) *** (and that's 32 degrees Fahrenheit) ; D
Anyway, January is a blah month that needs all the colour it can get. I picked up this blouse in the sales after Kings' Day (the Spanish present giving day on January 6th). My boyfriend talked me into it, since I seem to have developed a dislike in the last few years for floral blouses, but I'm really glad he did. I love the colours and the lace, and it gave my wardrobe a much-needed revitalization. And I love this skirt. It's one of those pieces that make me wonder what I wore before I owned it. Hmmm, it could probably use an iron, however.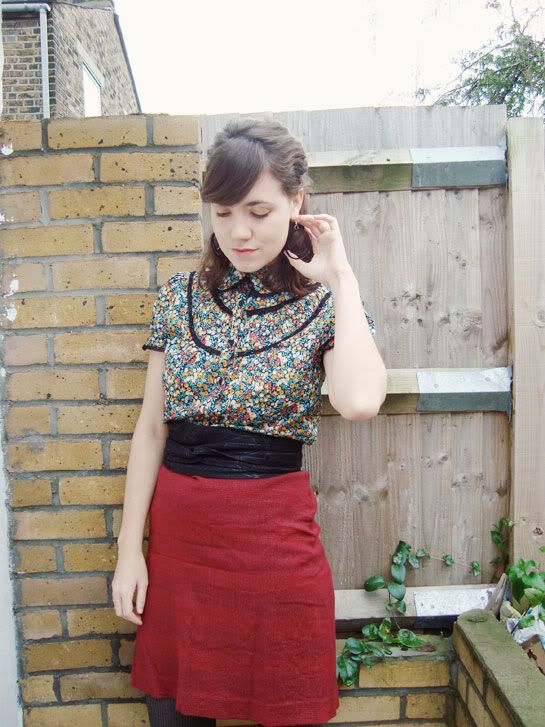 blouse: Pepe Jeans (sale)
skirt: French Connection (charity shop)
belt: Spitalfields market
shoes: Clarks
earrings: a café in Mexico City