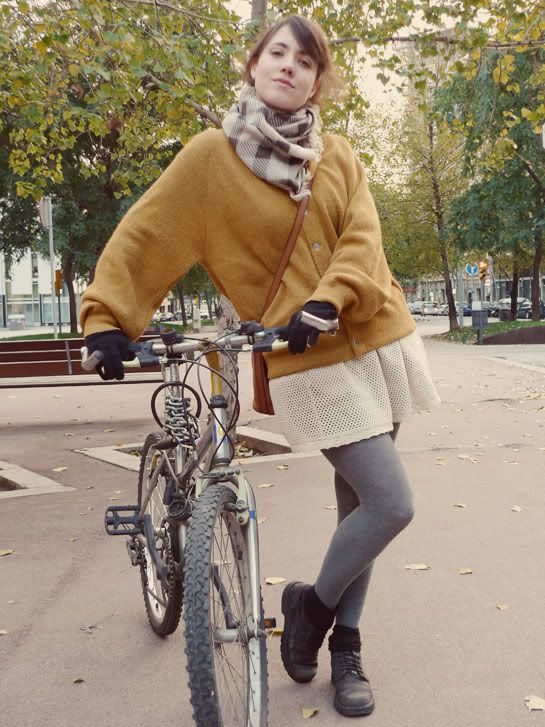 There are a few old faithful elements in these pictures. I know it's a brand new year (and I'll get pictures of my New Year's outfit up at some point) but that doesn't mean everything needs to be brand new. This is my Barcelona bike, which is probably officially vintage by now (just not the right kind of vintage, like my
Mexico bike
was, hehe). I bought this bike in early 2007 for €60 (gah, it took me so long to find the damn euro sign on the keyboard!) and since then have probably paid over €100 in repairing its constantly defunct brakes and replacing the seat and back wheel when they inevitably got stolen, to say nothing of all the punctures... Barcelona is one of the world record cities for getting your bike stolen so even this ancient and decrepit baby has a motorcycle lock on it! Still, with all its myriad faults, the bike has served me very well and indubitably saved me more money than I've spent on it.
The boots are ancient faithful friends too, and the sweater is going to be, I can tell!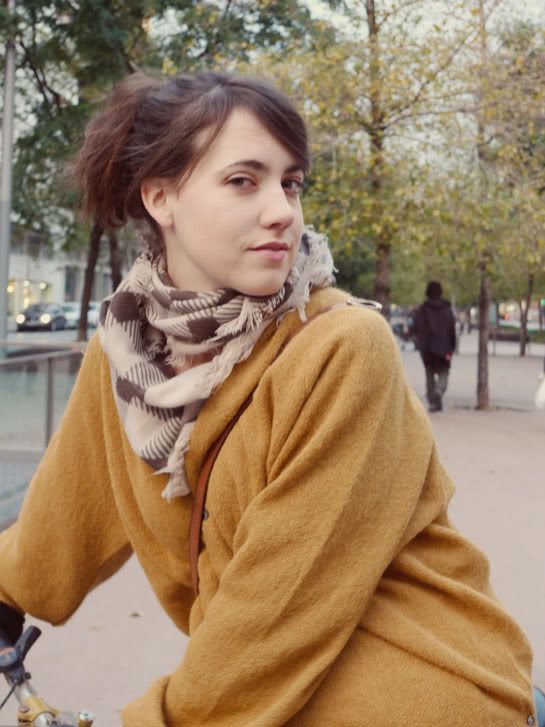 In a blur on mi bici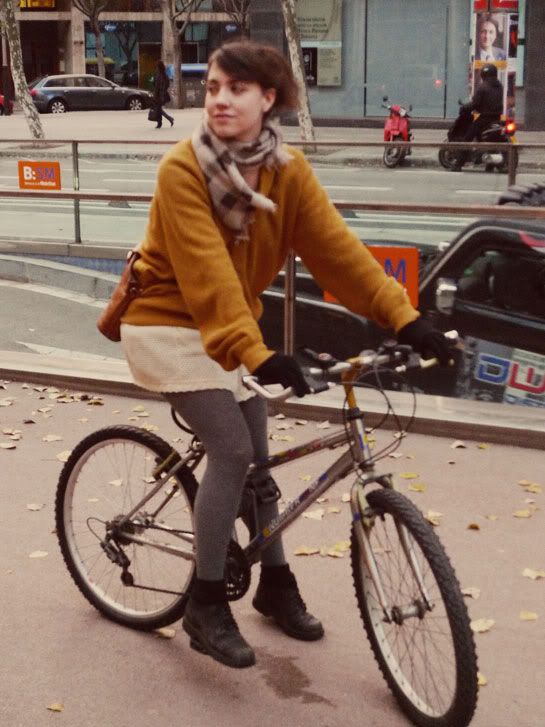 sweater:
Three Feathers Vintage
skirt: Zara (yeah, the evil empire that I hate)
tights: boots
scarf: hand me down
boots: Timberland, ancient
bike: probably about fourth hand!
bag: was my mom's