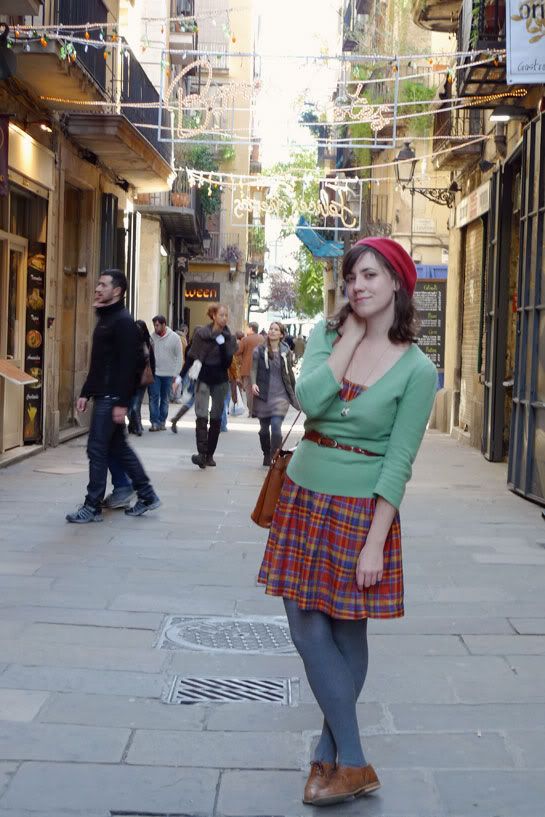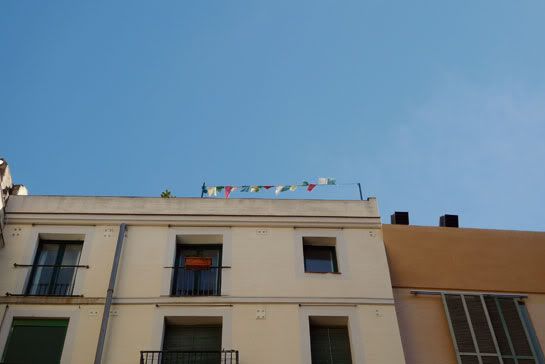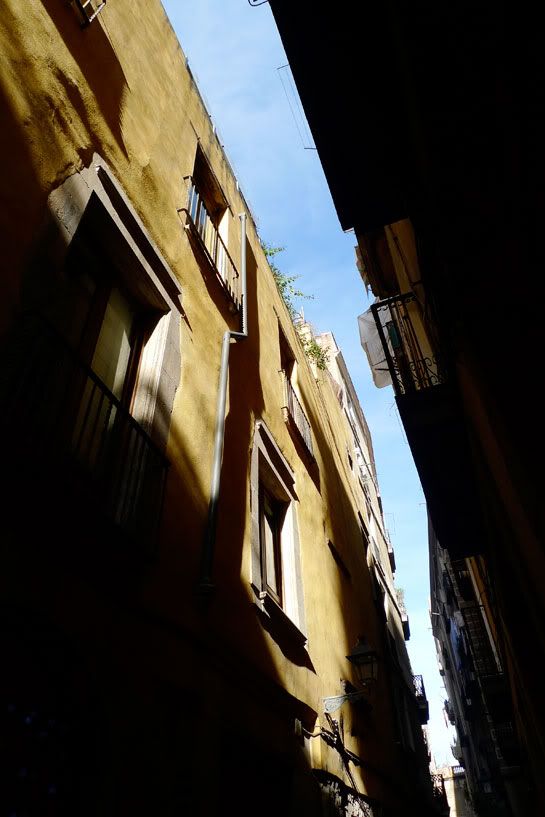 Albert told me that it was 2 degrees (that's celcius, before you all go crazy) in Barcelona last night, but a couple of weeks ago it was absolutely gorgeous, and we went for a walk through the historical neighbourhoods of Born, the Barri Gotic, and Raval. There was a slight chill between the buildings, but glorious sunshine all around. I'm so glad I have Barcelona to visit and feel a little at home in. Home is a bit of a strange concept at the moment. Half my family is currently in Vancouver and the other half in other parts of the country, my boyfriend in Barcelona, me in London... but for how long? And what next? Uncertainty is a way of life.
As for the outfit, I think this could be called "Ruby Slippers shops her suitcase." Basically a collection of all my frequently-worn items. I was pretty happy to get back to... the three winter items I hadn't brought with me!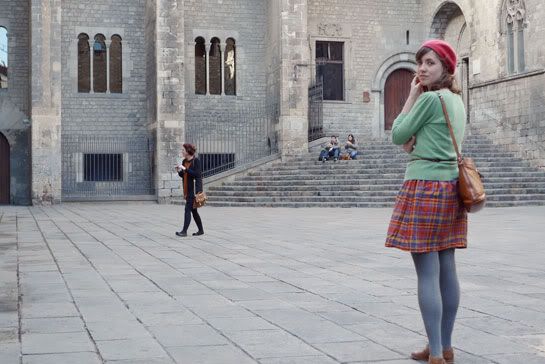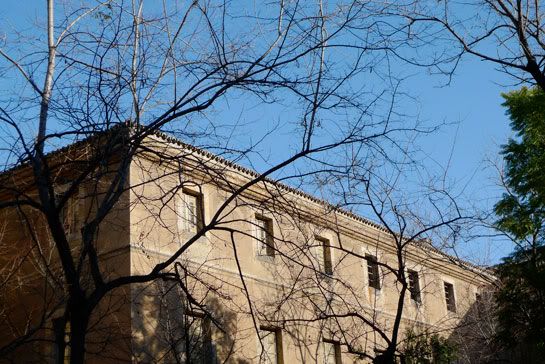 Sitting on the steps of the art school where Picasso studied!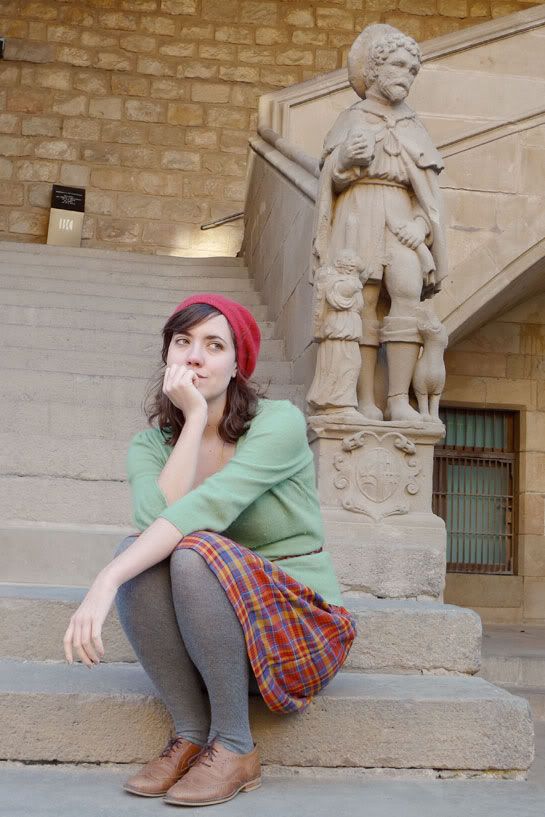 Photos of me by Albert
dress: Pepe Jeans
sweater: French Connection (charity shop)
belt and bag: were my mother's
shoes: Steve Madden via ebay
hat: Topshop
necklace: Les Jumelles