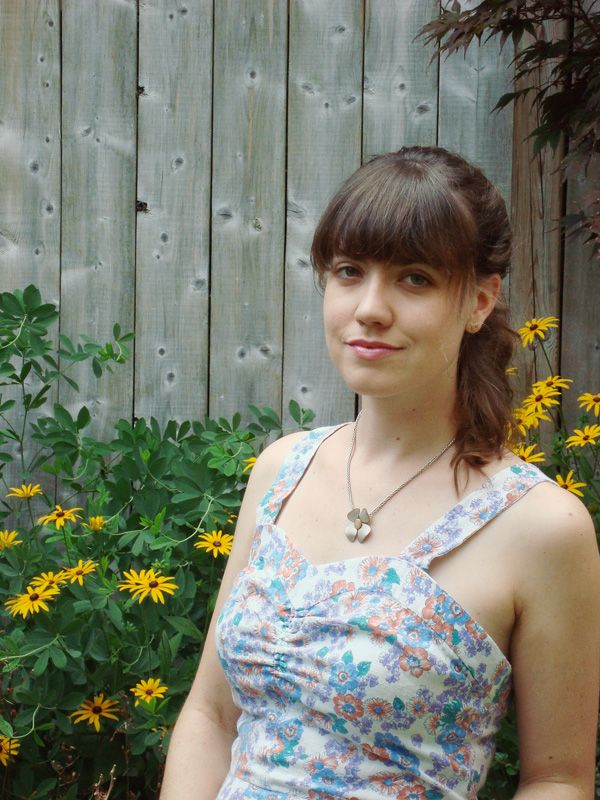 You don't generally see me in a floral maxi dress (which won't be changing any time soon), but this one is special. My mom made it in the 70s! When she was around my age she lived in New Zealand for a few years, and she says she made this to go to a Christmas work event with her then-partner. Considering my total lack of sewing, or you could say, practical life skills, I'm beyond impressed. It's slightly too short for me, but I love the criss-crossed back, the pattern, and the heavy but cool fabric.
Things I've learned about maxi dresses:
1) They make you feel elegant while doing your homework or swishing to the bagel shop.
2) It's really difficult to walk upstairs carrying two cups of tea
I wore this to a BBQ filled with family, family friends, and folk music. As usual, I made our friend play
Gone the Rainbow
. A sad one but a good one. Except our friend Eric plays it even better than the video! I guess I'm going to miss family Thanksgiving again this year, so it was great to have a summer replacement.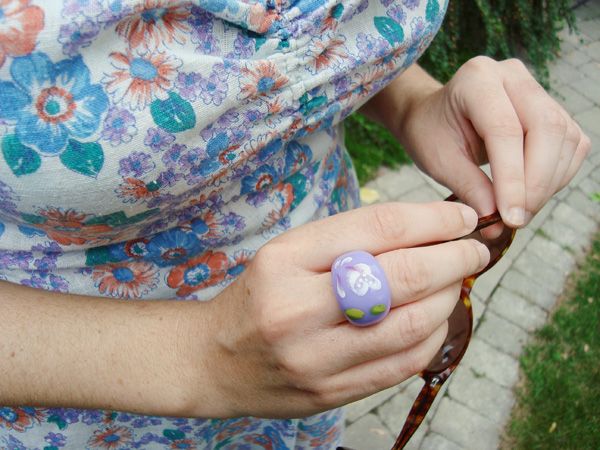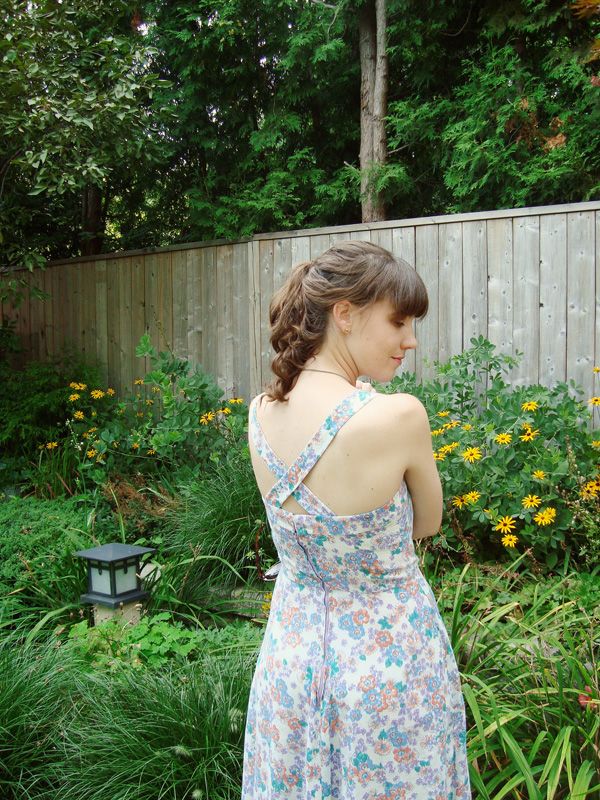 Photos by Shona
dress: handmade family vintage, necklace: hand-made on Granville Island, shoes: Urban Outfitters, ring: some market a long time ago, sunglasses: Lucky Brand