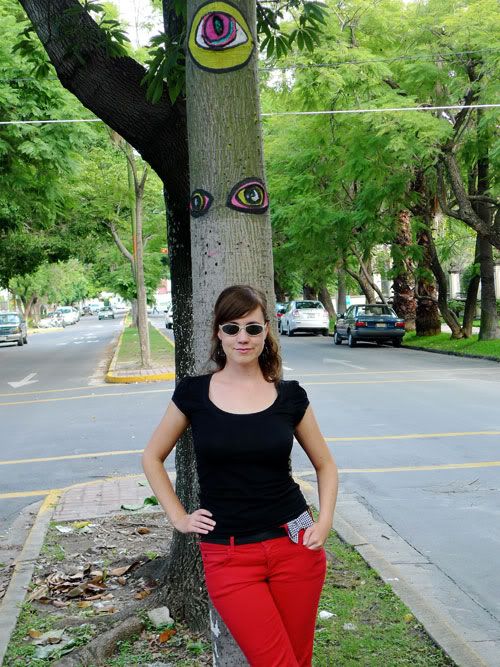 Behave yourself... because sometimes the trees really do have eyes... hehe. ; )
I realize that probably none of you believe that I'm actually in England at all, since I'm still uploading pictures of Mexico, but I'm actually really glad I had so many stockpiled. In addition to my continued homelessness (ending tonight), my camera is out of action due to my accidentally deleting the memory card last week. The photos are recoverable, but... oh, it's a long story. Anyway, I won't be showing you pictures of sunny October Greenwich until some time in November, and in the meantime I need to go buy a new memory card.
It's a shame that I didn't have a camera this weekend actually, because the weather here is absolutely beautiful. Seriously, it's been like Guadalajara, but without the humidity and storms!
Anyway, these pictures are actually from Guadalajara, from my endlessly photogenic former neighbourhood (Avenida Libertad, I miss you)!
Outfit:
jeans: Zara
t-shirt: Smart Set
shoes: Blowfish
earrings: from Mexico City
sunglasses: Toronto airport years ago---I think!