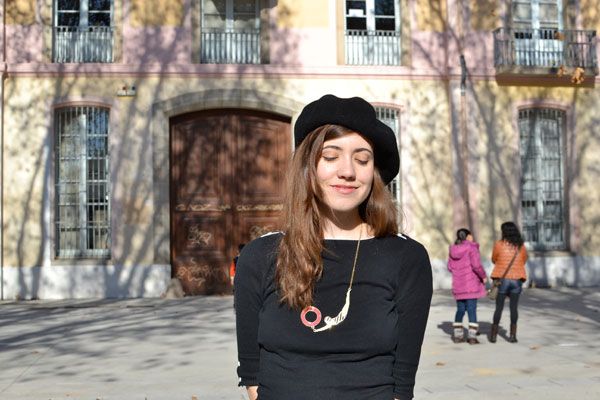 I didn't get many physical gifts for Christmas since I stayed in Barcelona, forgot to tell my family what I wanted, and also forgot to send most of them my address. ;) My sister Morna made a superhuman effort however, and this fantastic necklace from
Red Brick
arrived in time for me to open it on Christmas morning! I wore it with an outfit I've had for years and my new red shoes from, of all places, Marks and Spencers.
These shoes
may represent the only time I've bought the same item in two different colours. I bought the black ones in the summer (see
here
and
here
in summer and winter, respectively) and they are the shiniest, happiest, most comfortable, cheapest things I own. I was delighted to see they had my size in red on a recent visit to the UK.
This winter I decided to focus on a colour scheme, since winter wardrobes are always a challenge for me (layers take up a lot of space in suitcases). I chose red, black, green and burgundy as my primary colours, and it's been great so far. Still need to work on upping the green content of my wardrobe a bit, but I do find getting dressed so much easier this winter, without having bought very many things.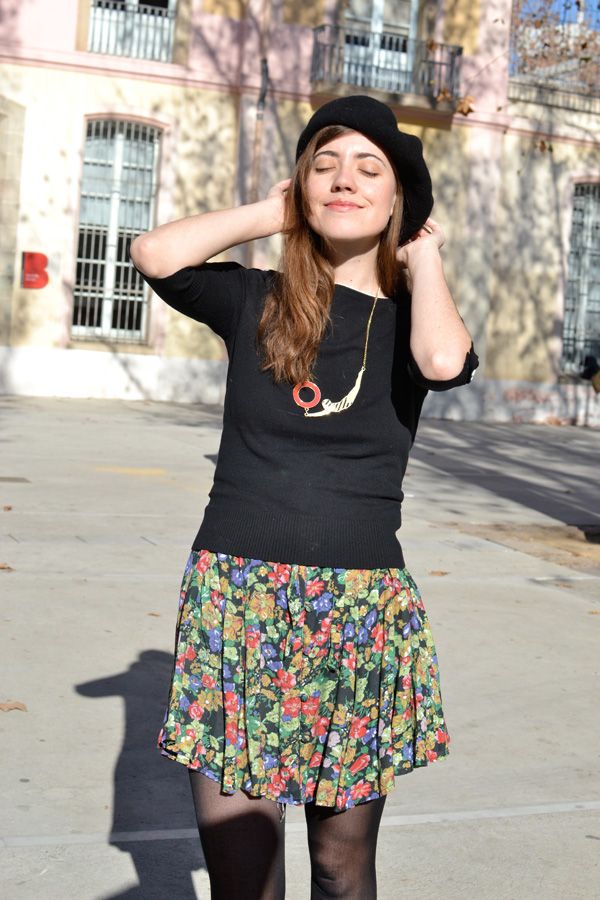 P.S. I love the curious harshness of winter sunlight...
P.P.S. Don't mind my socks and tights thing (ongoing throughout the winter). I've arrived at that point in my life where I value my blood circulation more than my appearance. :D