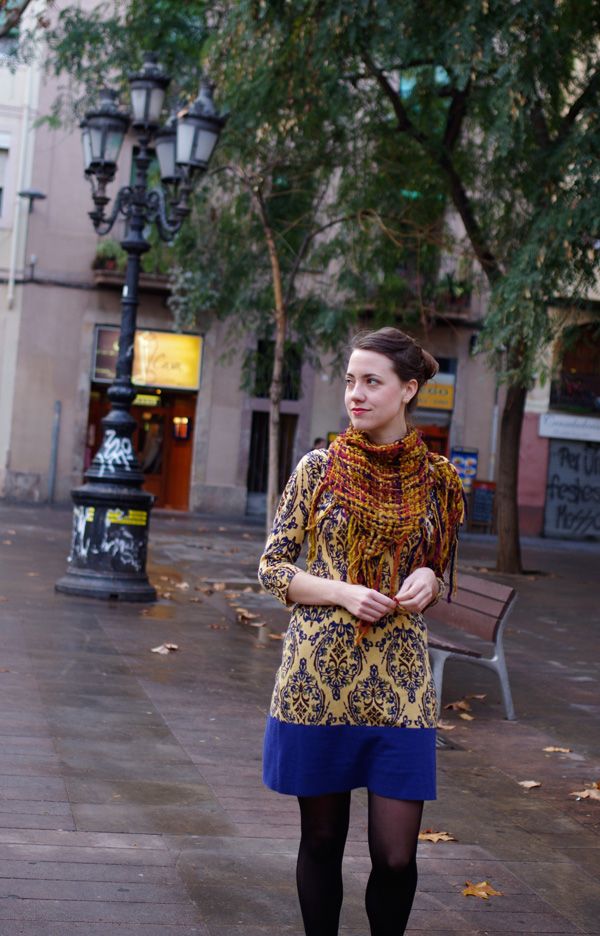 Anyone who's been reading in the last few months has seen this dress (with me in it) peering over wine glasses and blowing out birthday candles... it's become my one-stop going out look. My sister Shona bought it six or seven years ago, and we pass it back and forth. Like all good buys, there are times when we hate it and times when we love it. I'm currently in a love phase. It has sleeves....
January is kind of cold even in Barcelona, and it's been drizzling a bit too (I know, poor us,
such
a hard winter experience. Anyway, I hate rain. But on this Sunday we bundled up, carried cake and cava (Catalan sparkling wine) and went to celebrate Albert's grandma's 80th birthday. How sizzling is that paella?