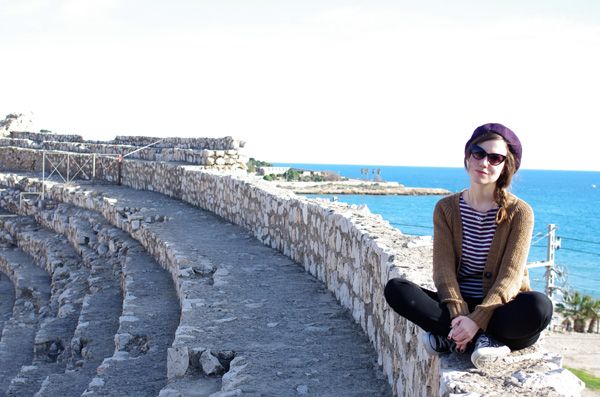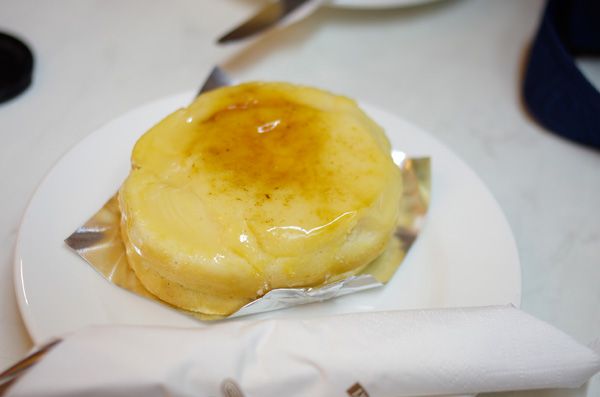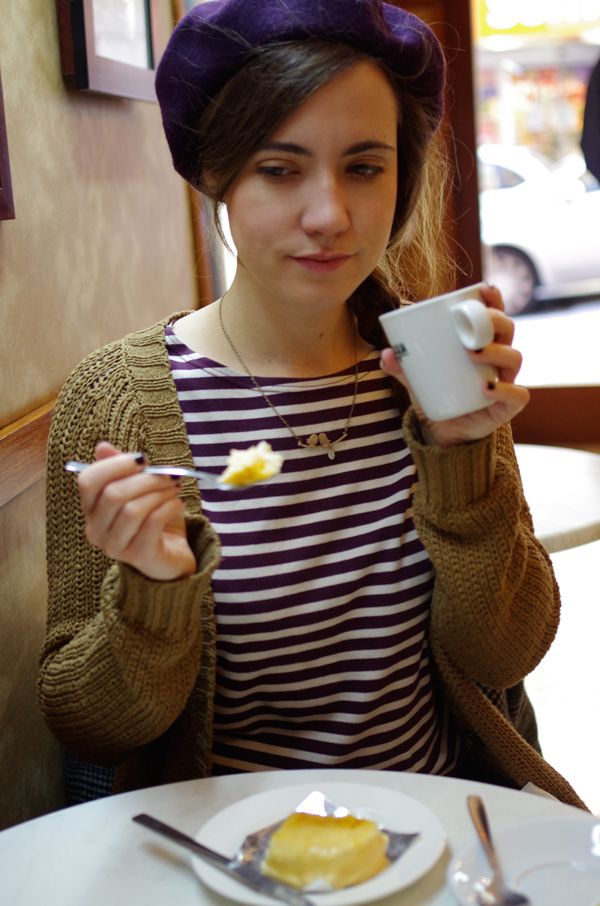 Tarragona had been on my list of places to go in Catalonia for a few years now, and one morning over the Christmas break (gah! out of sequence! oh no!) Albert and I trundled ourselves next door to the train station and caught a train before we could get lazy about it. Once in Tarragona, we stopped in a nice little bakery for coffee and a pastry (I'm still pretty bleary in the photo above) and then set off to expolore.
Tarragona's main claim to fame is the remains of a Roman amphitheatre (in Roman times, Tarragona was the more important city, and Barcelona was secondary).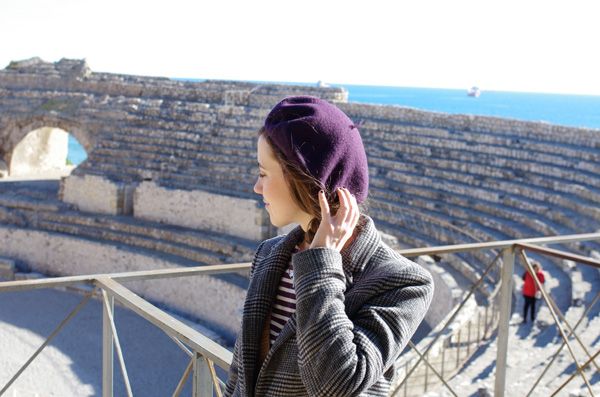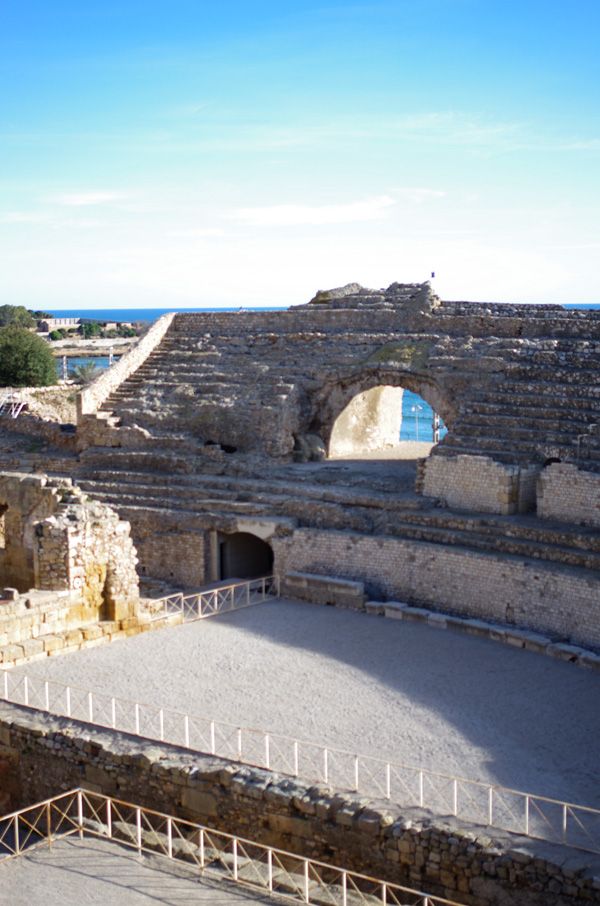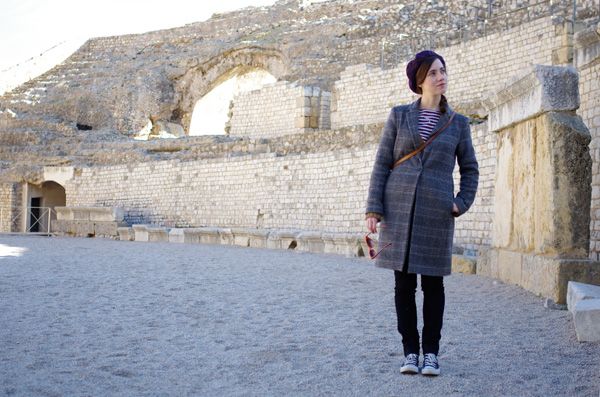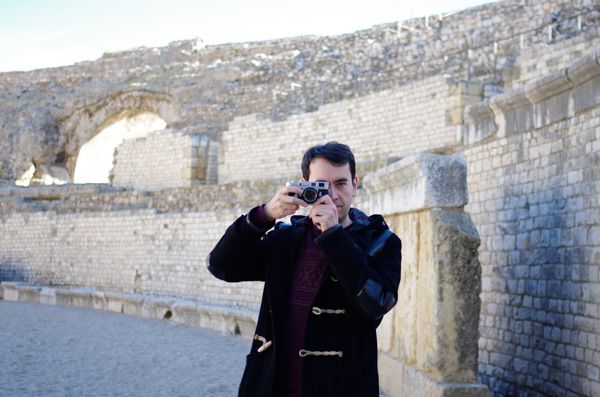 We snapped some pics, and then went for a walk in the rest of the city, which was cute, but freezing, and everything was closed because it was Sunday. We ordered a vermouth aperitif, but when it came all pimped out with "essence of olive" in a plastic syringe, we snuck off without drinking it, not wanting to be ripped off. :D Tarragona seemed strangely deserted of normal citizenry, and I'm glad I don't live in one of these little cities, but it was nice to walk along the promenade in the setting sun!