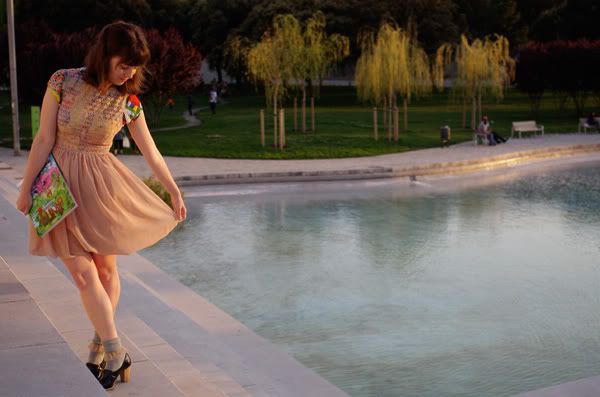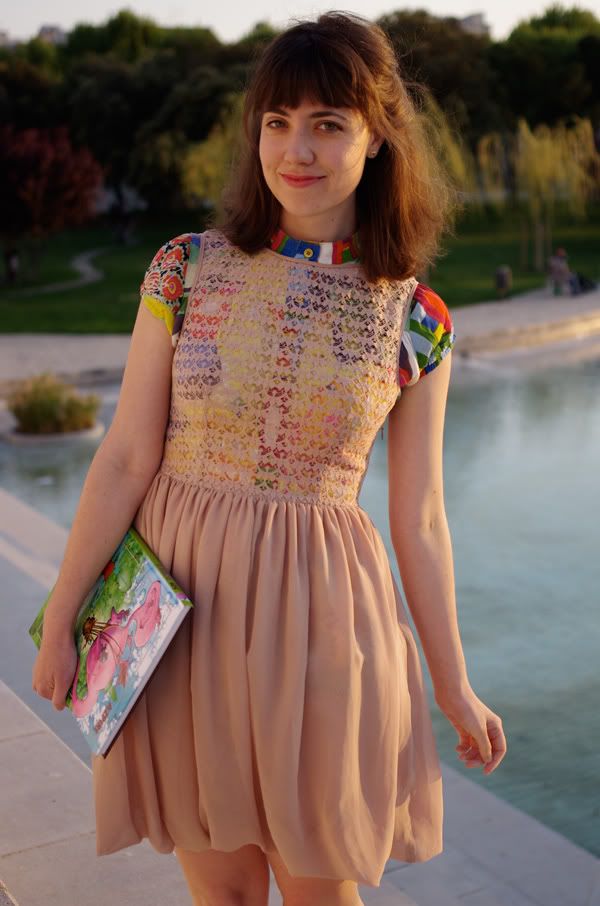 I'm sorting through some of my photos from last week, when I met up with my father in his internet-challenged hometown in North Yorkshire, but in the meantime I thought I'd post something up-to-date for once!
When I bought this dress (for half price, I can never get over a bargain), I suspected that I was going to wear it a lot, but I never imagined it would be quite so versatile as it is. I mean, it's a dress with a see-through top. But I've discovered it's secret: it isn't actually a see-through dress, it's a skirt with a lace top, and it goes wonderfully with almost all my blouses. And I have a lot of blouses.
Anyhow, when I emerged wearing this, my boyfriend's response was "you look like a Japanese comic girl." So obviously I had to bring along my new comic book as a prop. We went on Friday night to the comic fair in Barcelona, and Albert treated me to this book about (of course) dragons. I actually wasn't very geeky about comics in my childhood, and I'm still not, but was introduced to some great graphic novels (
Persepolis, Maus
) in university, and spent a summer a few years ago happily improving my Spanish vocabulary by reading my boyfriend's childhood Spider-Man comics. In fact, for anyone trying to learn a language, I highly recommend comics... the pictures provide most of the context and there are few enough words that you actually might look some of them up!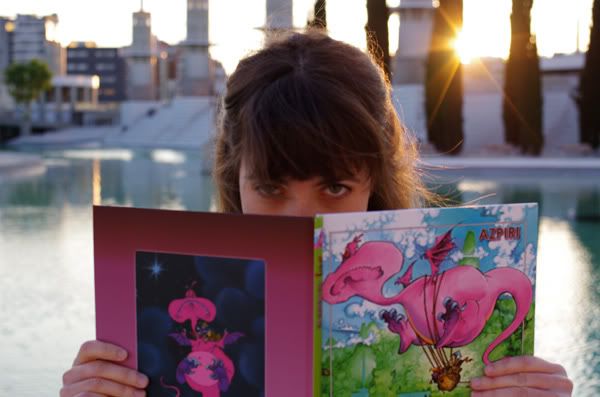 dress (sale) and socks: American Apparel, blouse: Desigual (gift), shoes: KG by Kurt Geiger