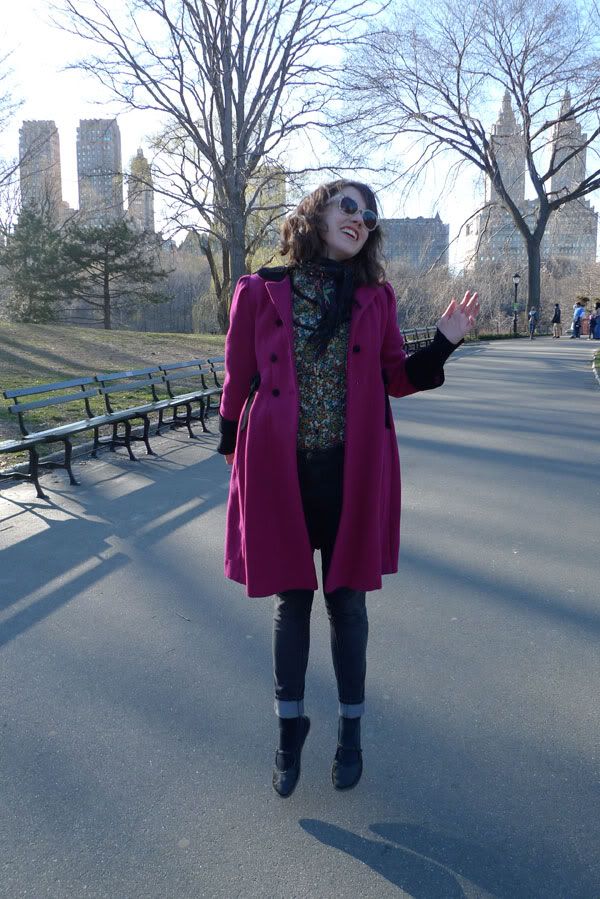 This was the first day in New York, when everything was bright and freezing, and I walked around in a "am I really here?" sort of a daze. A lot of people told me that it's their dream to go to New York, but I have to say, it was never my dream. I always kind of wanted to go, but not the way I wanted to go to London, or Berlin, or Buenos Aires (two of those three I still haven't been to). But New York really surpassed my expectations. I walked around, clutching my coat around me and cursing that bitter wind, but feeling all the time that this place was really cool. I would 100% spend a summer there (my brain is in overtime trying to figure out how), but in the meantime I'm going to live it all again through these pictures.
More to come, especially since the next day was the debut of our (Albert's) new toy...
Sorry vegetarians... but this pastrami sandwich is one of the reasons I can't join your ranks. It was so melt-in-your-mouth good. Mind you, for $16, it should be.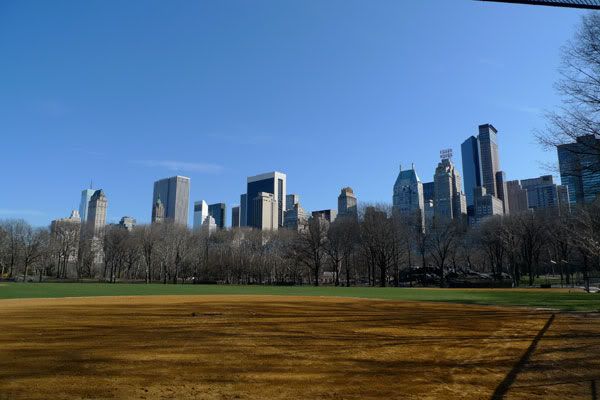 vintage coat, charity shop scarf, Warehouse jeans, Pepe jeans blouse, old black cardigan, H&M sunglasses, Camper shoes