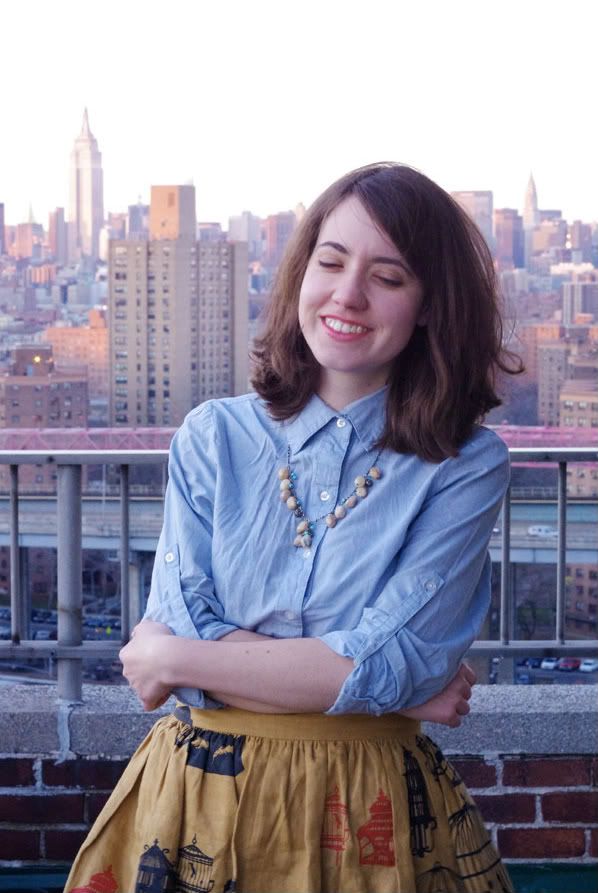 This is the view from the place where we stayed in New York. Albert's friend is working in the city at the moment and found an amazing flat to live in the Lower East Side, on the 19th floor, with a 20 foot balcony and panoramic views of Manhattan and Brooklyn. Of course, everywhere has its drawbacks, and this place came with an obsessive compulsive live-in landlord (I had no idea it could take ten whole minutes to wipe down a stove after use, or that repotting about 200 plants was a legitimate Saturday morning activity). All in all though, this place was definitely worth it, and to be fair, the landlord was really sweet to us.
My Snoozer Loser skirt has been slumbering for most of the winter, but I thought I'd bring it along on a ride to its hometown. I also spent way too long looking for supposed boutiques that stock their collections so I could splurge on a spring piece, but they simply didn't exist (update your website already, guys). I loved this outfit on the day but I have to say all I can see at the moment are the wrinkles in that shirt... I always recommend people pack stuff that doesn't need to be ironed but I'm awful at taking my own advice...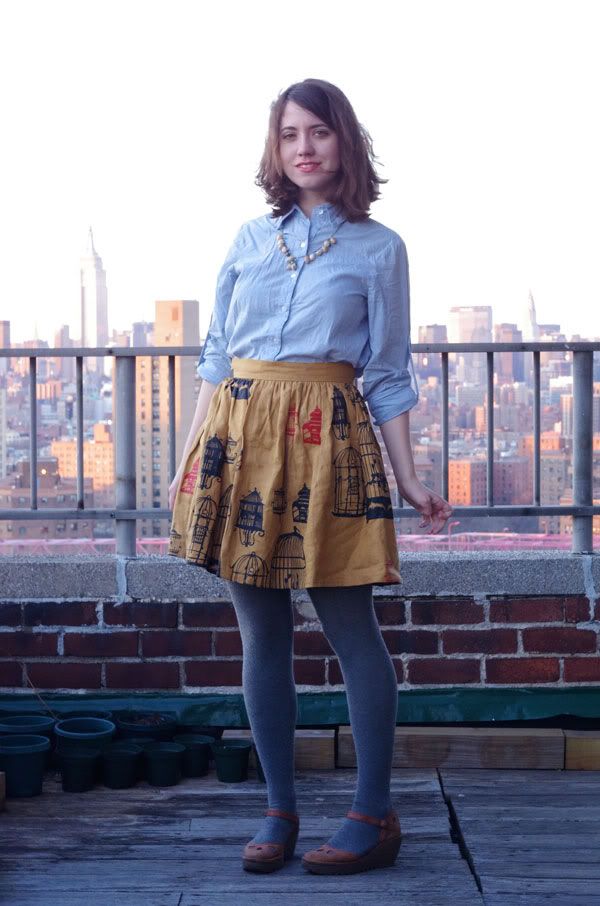 Pictures by Albert
Snoozer Loser skirt, Alfred Sung shirt, Fly London shoes, self made necklace, and awesome Clarins red lipstick from the Duty Free at Heathrow!