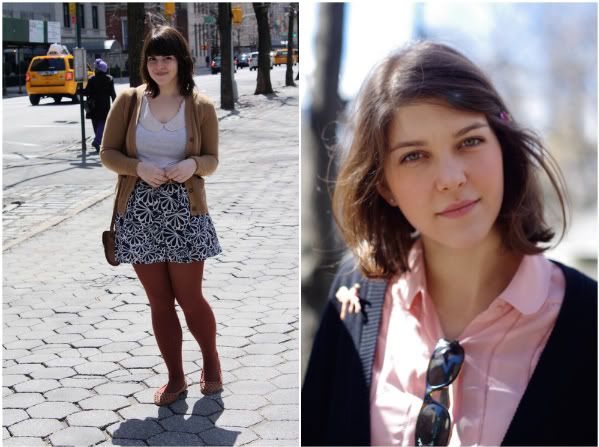 Same outfit as last post, since it was the same day. Before my highline exploring Albert and I and our friend/host went for brunch to meet Kallie of
Happy Honey and Lark
, and Nicole of
Coco Maria
. I'd actually already met Kallie for drinks the night before, at which point I'd inexplicably had four beers to her one, and we both got home ridiculously late. To say I was not at my most glamourous on brunch morning would be an understatement. I wasn't my most punctual either--I don't understand at all how in New York you can get on one train, and it turns out not to be that train at all. But anyway, we eventually arrived. Sorry again to Nicole for keeping her waiting half an hour by herself.
I'll say again: I love meeting other bloggers. The blog often feels like a secret part of my life, since I don't tell my friends about it or most of my family, and it's so great to meet up with others to gab about everything from the best sort of light for outfit shots, to how non-glamourous it is possible to look on off days, so general gossip about other bloggers. Oooh, who did we mention?! ; ) Anyway, I really enjoyed meeting both these ladies, and seeing how much like their blogs they were (and how different, in ways you can only appreciate face to face). I really hope to meet everyone again, be it in New York, or somewhere else...
Kallie and Nicole, who are much more "real-time" bloggers than I am, already posted their favourite pics from the day, which you can check out
here
and
here
. I really loved the ones which showed us interacting the best.
fotógrafo extraordinario. thanks again!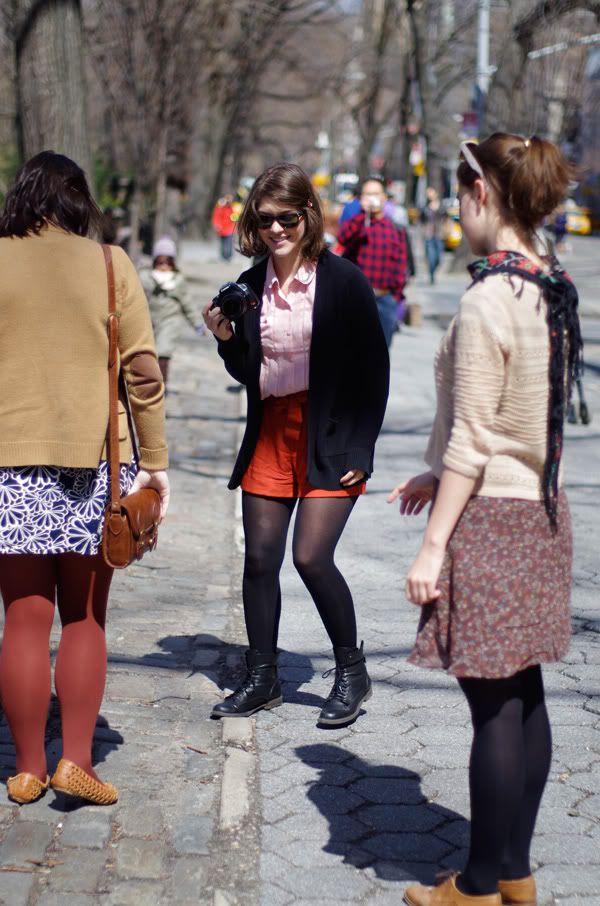 It was actually pretty funny how set everyone can be in their own "poses." Here, Kallie art-directed Nicole for some shots.