The weather has been incredible in London today, 22 C (or 72F) and sunny--so obviously I've been stuck inside packing all day. It's moving time again. I'm not leaving London for good yet, but I am leaving my flat, which is overpriced, has too many people in it, and is generally getting me down. Looking back at these pictures, I can't help but wish I lived in New York instead (although I'm sure real estate is equally outrageous there as here). I have a real commitment problem with places, which is shared by a lot of my family. I'd always rather be somewhere else: I was longing to come to London before I did, but now it bores me a bit. I know it's because I don't take enough advantage of what's on offer, but again; with rent and transportation so outlandishly expensive, constantly going out is unaffordable. And people are (no offense, Londoners) unfriendly. I remember walking home one day in a blue funk after being ignored by some people from my course thinking, "wtf? I'm friendly, social, intelligent, can speak English and am reasonably good looking, ... isn't that what people supposedly want in friends?" Pfff.
Anyway, grousing aside, here are some pictures from über-friendly new york. I had a nice day about fifty times over, and while I think we barely scratched the surface of that city, I really want to have the chance to scratch it some more.
Meanwhile, I'm off to a place I wouldn't trade for any metropoles on offer... my Dad's hometown in the North of England!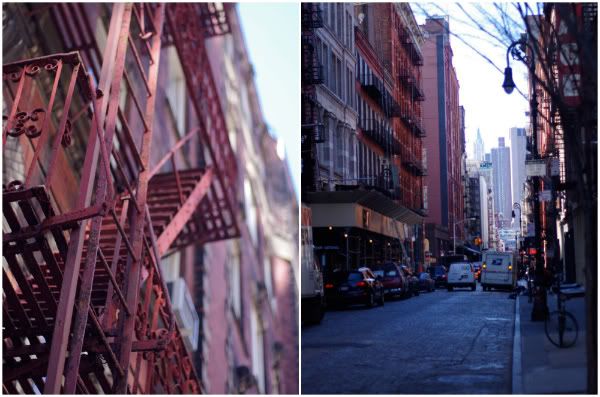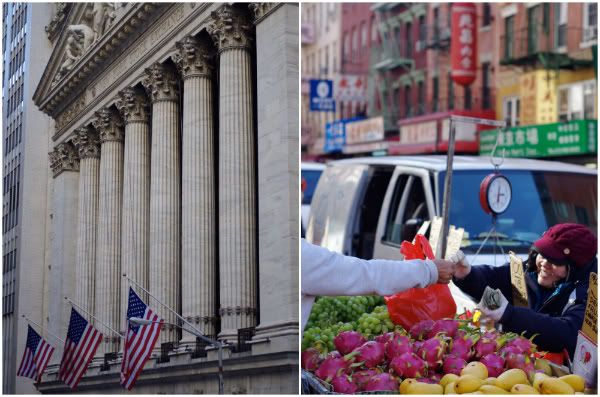 The cartoon is from a Will Eisner exhibit at the museum of comics.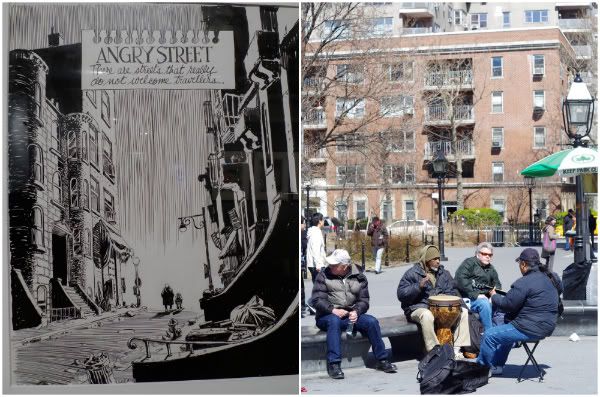 Some Chinese elders were
really
involved in whatever this was about.
Man and machine. Girl and pretzel.