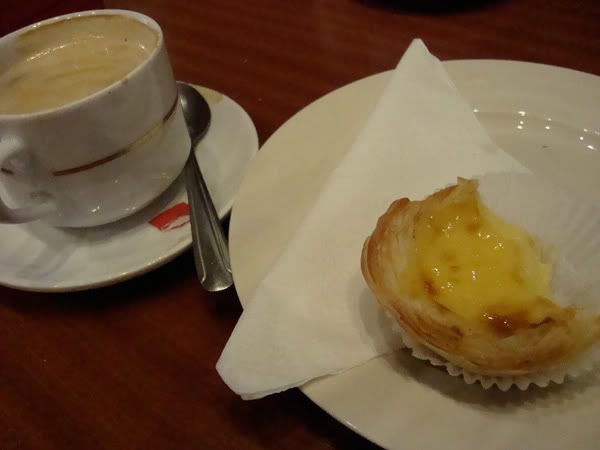 These pictures are getting a bit long in the tooth, so it's high time they were posted. Shortly before I went to New York, I met up again with Raquel from
Black Sheep
. I met her last fall when she visitied London (documented
here
and
here
) and now she's living here! So one gorgeous spring day, I headed down to South London to go charity shopping with her.
I really like South London, which I'd kind of forgotten, as I hadn't been there in a while. It's so much more relaxed than East London, where I live. In Raquel's area there seems to be a kind of community feeling, at least among the large expat Portuguese population. She took me to a little café, where I had a milky coffee (heaven, just like being in Barcelona) and a delicious Portuguese pastry which I forget the name of but which is essentially flaky pastry and a custard-like filling. Then we went to her local charity shop, which was much cheaper than mine in East London (surprise, surprise), and finished off taking pictures in the park as the sun started to dip.
I love having made so many friends through blogging (more real life meetings coming later this week), and I'm looking forward to hitting up some vintage markets with Raquel when I get back!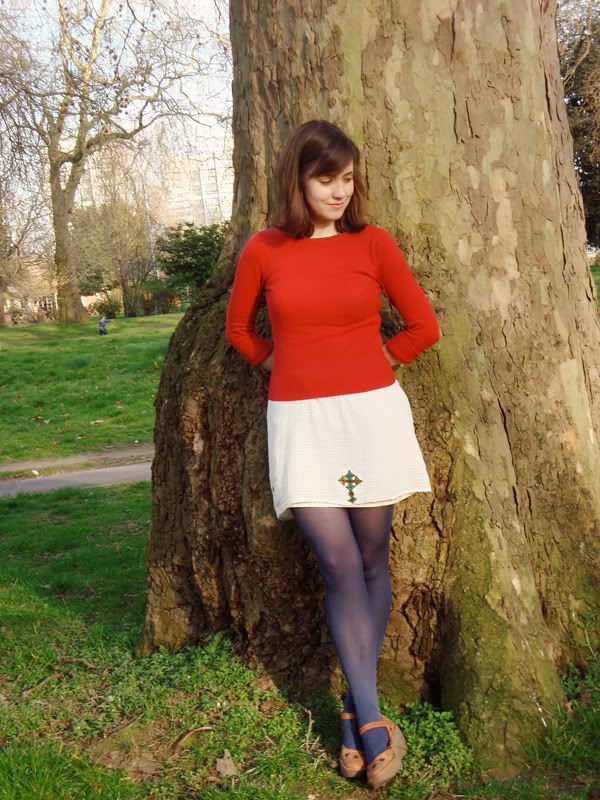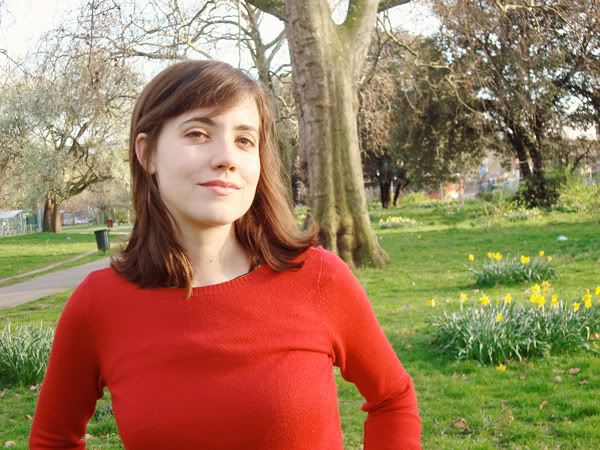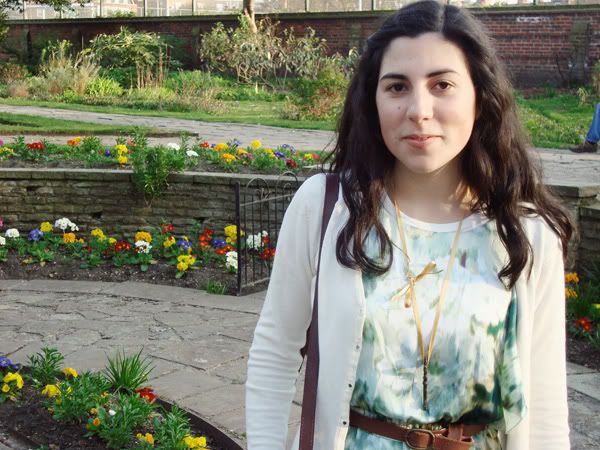 dress: vintage, red sweater: charity shop, cardigan: vintage, shoes: Fly London.