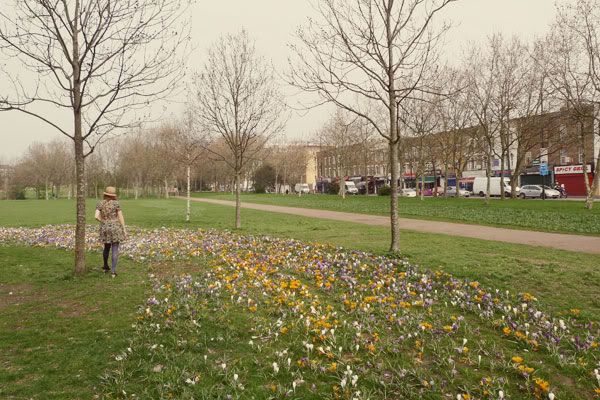 Ok, so it's not Easter, this is hardly an Easter Bonnet, and I don't even have a basket, but something about a field full of crocuses makes me expect a pastel procession of bunnies and chicks at any point. Or maybe that ad that's on all the bus stops has just gone to my head.
I'm amassing a nice collection of New York pics which should start trickling onto the blog soon, but I thought I'd share these shots of springtime in London first. I didn't even realize London got spring, since during the year I spent in Glasgow spring more or less passed us by. But it was gorgeous the last couple of weeks, which made me extra sad to face the biting winds that are racketing New York at the moment.
I'm having an excellent time but am completely incoherent tonight after a packed day of wandering the city. More to follow in days to come!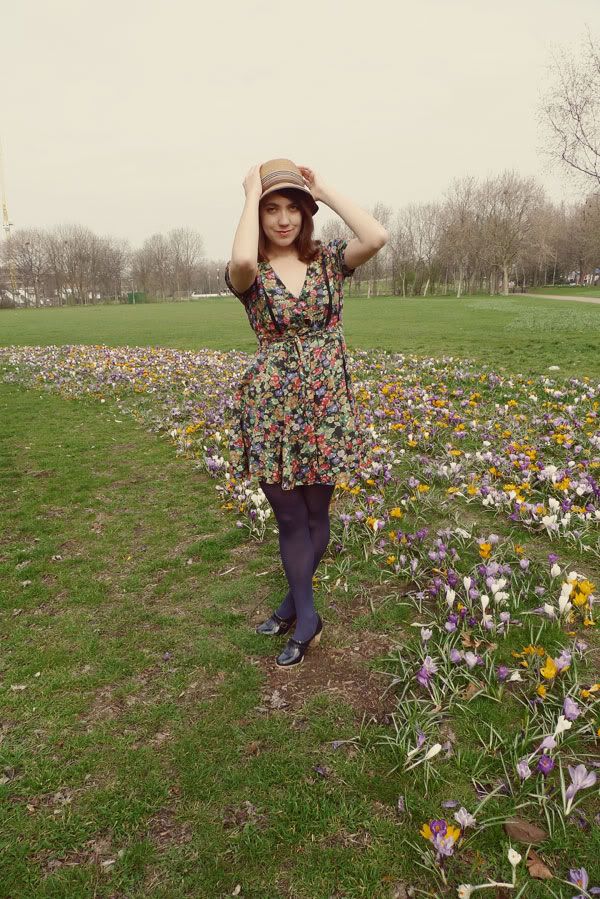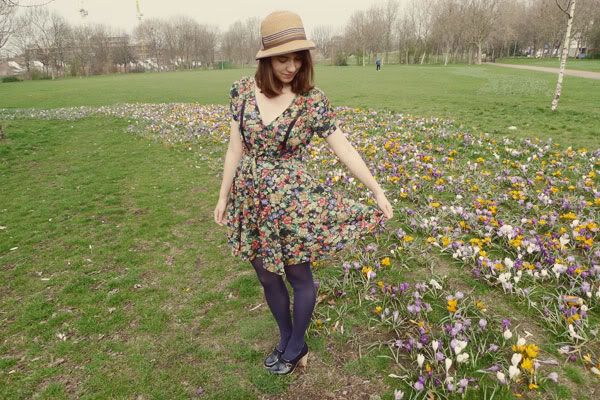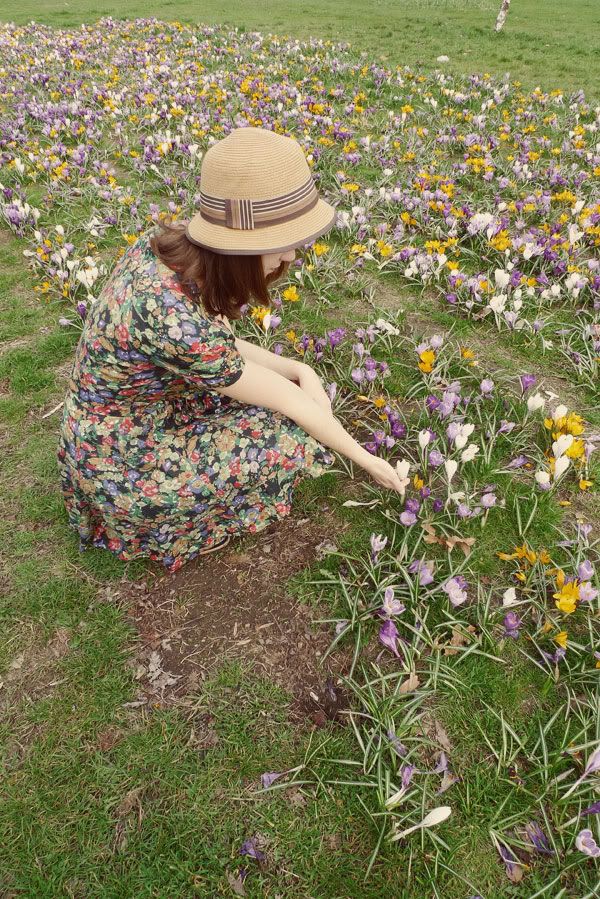 photos by Albert
dress: River Island
shoes: KG Kurt Geiger
hat: The Bay