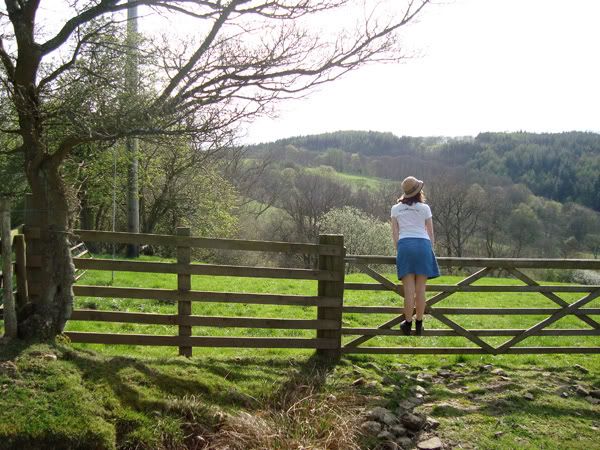 This post is dedicated to my blog friend
Emily
, who loves tranquility so much she named her blog for it, and who, despite never having been to Yorkshire, enjoys Yorkshire tea as much as I do.
So, I spent a week in the North of England, where my father is from. He hasn't lived there for many years, but we all used to go back frequently to visit my grandmother, who died last year. Going without a reason was rather strange, but it was fantastic to see my dad, who I hadn't seen since last July, and to enjoy the magic of Yorkshire in the spring time. I feel an undeniable connection to the place, which is to me the England I knew before I ever set foot in London. Yorkshire is a world apart, and in the spring it's full of golden daffodils, gamboling lambs, and cream teas in sheltered valleys.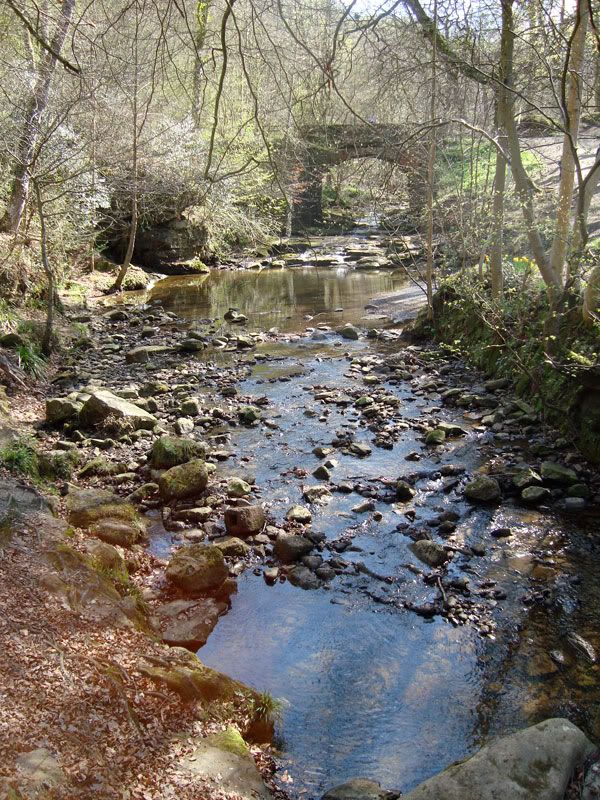 I was not very stylish while I was there. It's basically impossible to be while staying in my Grannie's old house. When I was a child, I loathed having showers there as there was almost no pressure coming out of the tap. That finally got fixed, but now the cold water tap has stopped working all together. Painful. ; ) I was also unable to bring my tripod, due to severe baggage restrictions. Oh, the things we bloggers have to worry about! But here I am writing in my new journal (first one I've had in years, it's nice to get back to writing long-hand).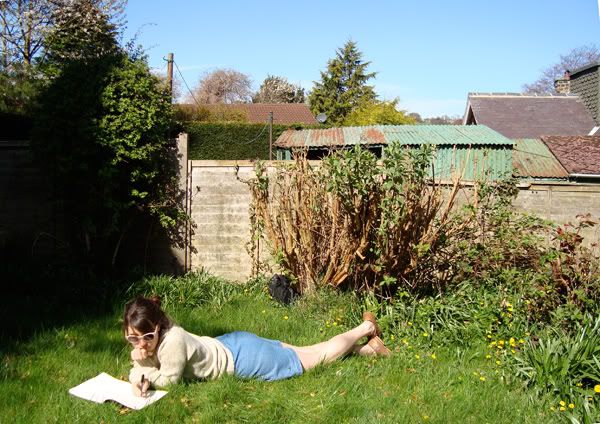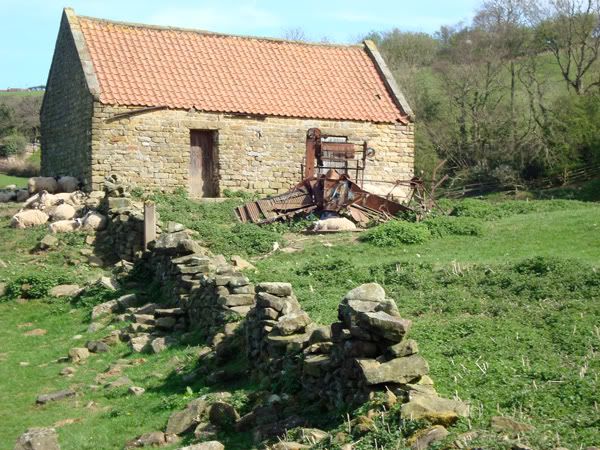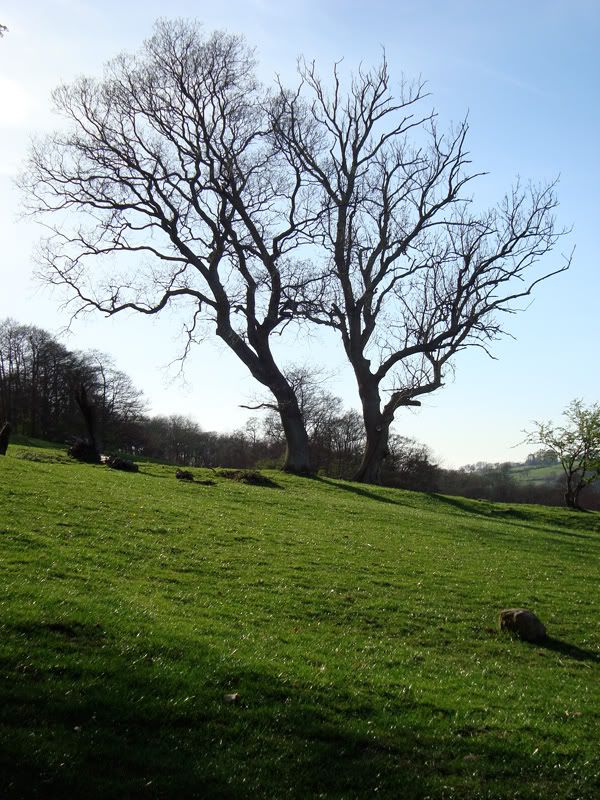 All pictures by me except the second, by my dad.