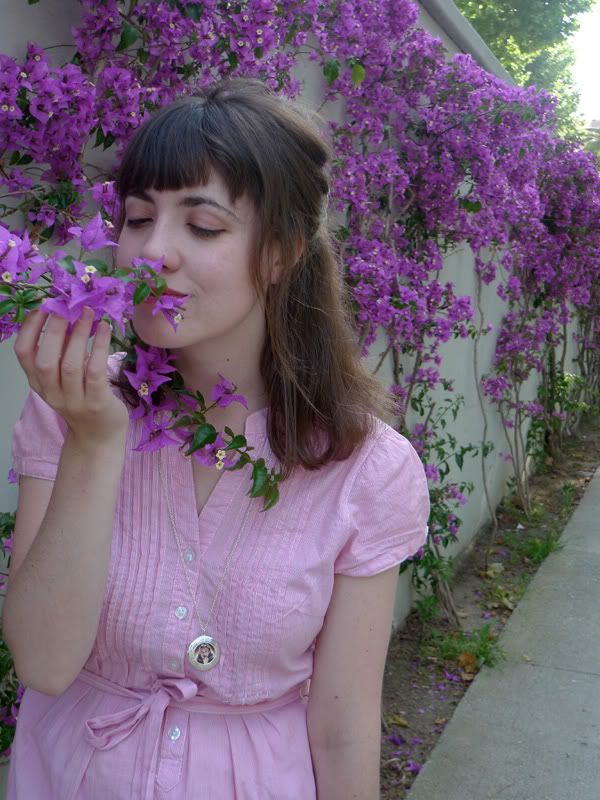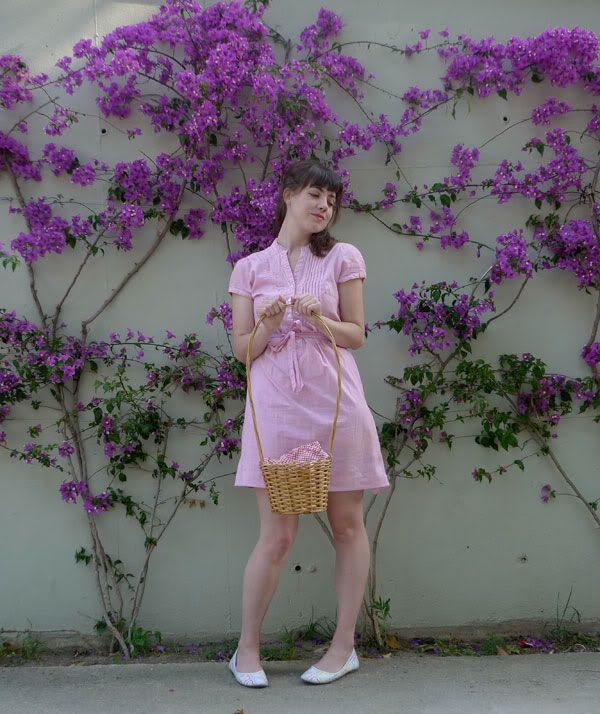 I wish this were Catalan summer instead, but the weather is being a bit crazy around here for June. The perpetual raincloud that follows me around because it knows I was raised in Vancouver and have therefore seen enough rain to last a lifetime has caught up to me. But this was a beautiful day!
After sighing in
this post
that all I wanted this summer were simple dresses and that I didn't have any, I immediately realized that I have all sorts of simple dresses. Such as this pretty little number that has been languishing all winter in my closet waiting for the blossoms. It's amazing how easy it is to forget what we have, dazzled by the ever expanding number of things we could have and want. I think I'll be living in this and my other simple dresses this summer. At least, I will if the forecasted clouds and thunder storms take a hike!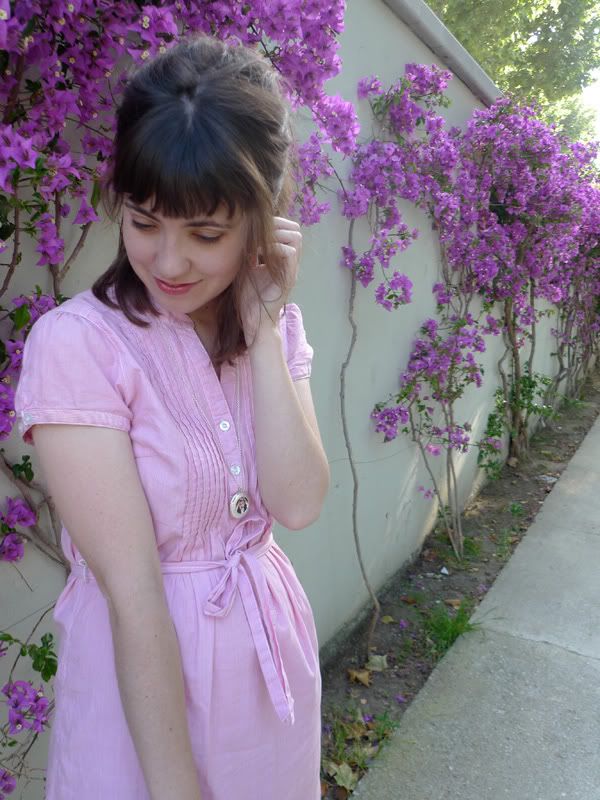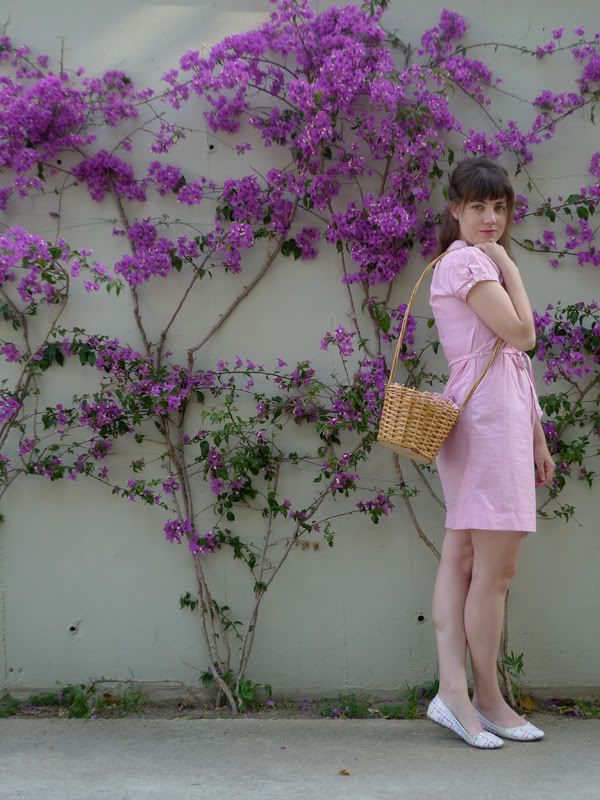 photos by Albert
dress: H&M, shoes: Liz Claiborne, necklace: Les Jumelles, basket: found in the flat!