"raisins and figs and mel i mató"-- from a Catalan Christmas song
I try and have one non-work related outing per day, partly to keep myself sane and more productive, and partly because when I go out, I often tend to stumble across things that are actually helpful to my research. Also, I'm studying Barcelona's bike-share program, so anywhere I go on a bike is research, essentially. As my dad likes to say, "I'm always working!" ; D On this particular day I decided to make my morning coffee a bit more special by having a delicious Catalan desert, mel i mató, with it. Mató is a very soft, mild cheese (a bit the consistency of ricotta, maybe, but even milder), and typically it's served with honey. I'd had this years ago and thought "yeah, ok," and went back to eating
churros
at every opportunity, but I had a sudden craving, and went again this week.
Delicious.
The café/deli where I had it dates back to 1870, and there are so many delicious pastries and cheeses to be had that I might have to make this a more regular occurence.
Anyone coming to Barcelona can find Granja M. Viader
here
. Close to la Rambla, but crucially, not on it! And a nice flickr set showing the interior can be seen
here
.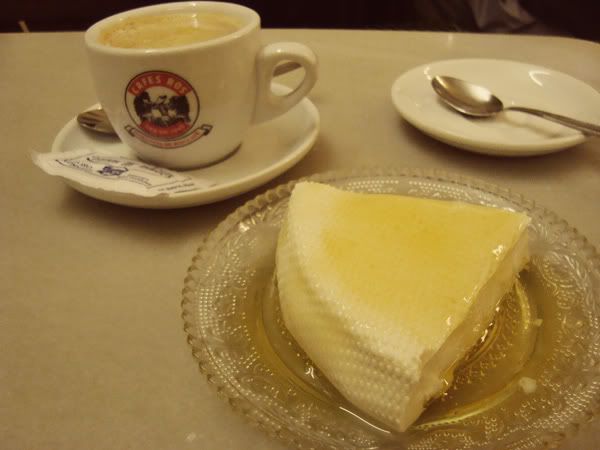 The pretty tiled floor.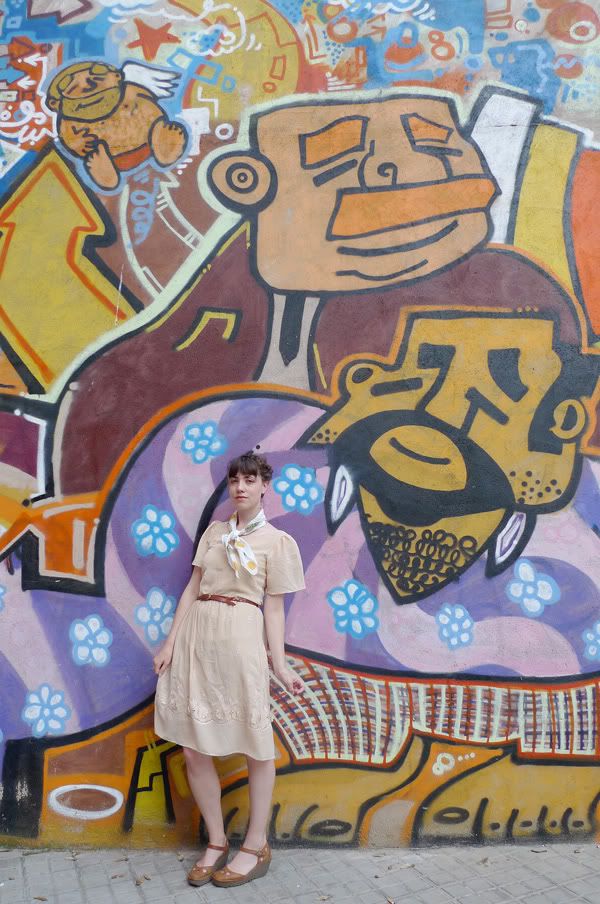 dress, belt and scarf: vintage, shoes: Fly London