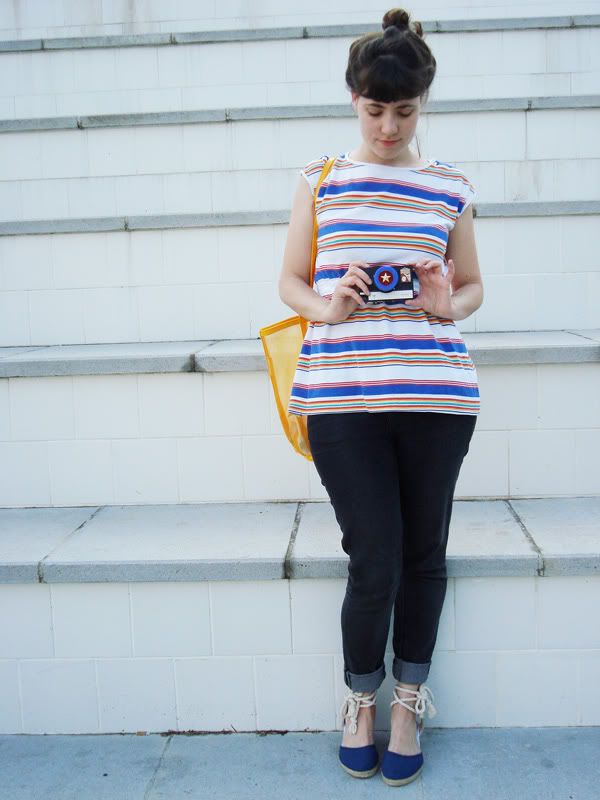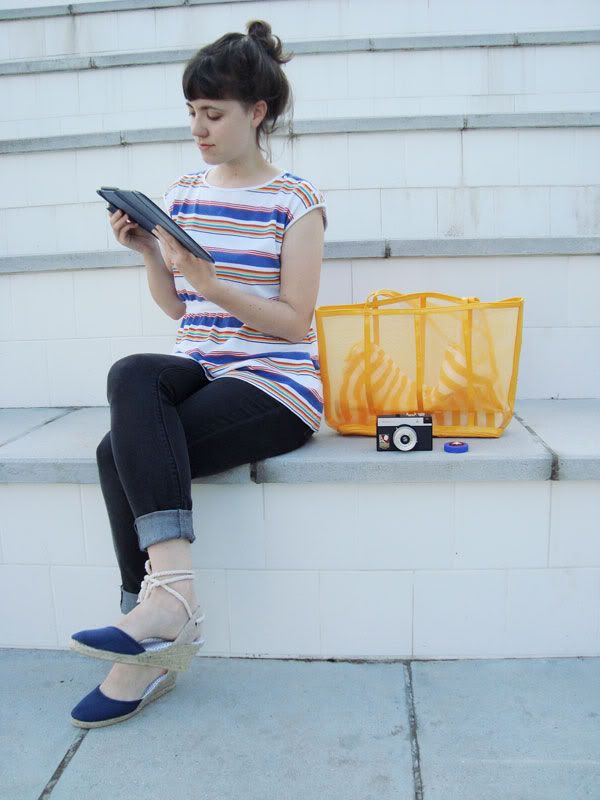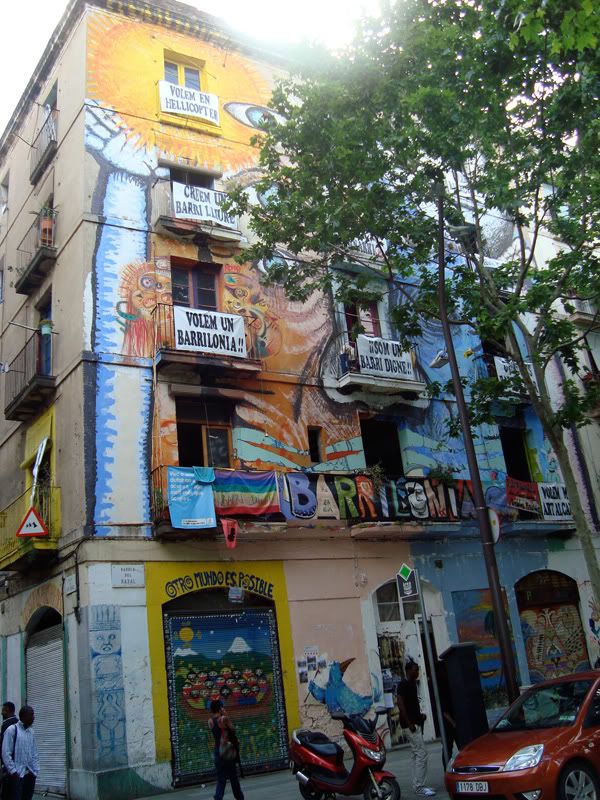 IMPORTANT! If any of my readers live or have lived in Barcelona, and don't mind filling out a short questionnaire for me about cycling and the Bicing program (it's anonymous and you don't have to be a cyclist/Bicing user) you will have my eternal gratitude and probably be making the world a better place! (Modesty is my middle name) Email me at rubyslipperjourneys(at)gmail(dot)com There are questionnaires in both English and Spanish (I'm hoping to do a Catalan version later if you prefer).
Right, now that that's been said, I'm starting a new "Exploring Barcelona" theme here on the blog. I know Barcelona really well, or at least I did a few years ago, and I've been trying to take little outings every day to re-familiarize myself. I thought some of my "hits of the city" might interest you from a trip-planning or simple curiosity point of view.
First up, we have... sqats. Yep. Barcelona, along with Berlin, is quite famous for squatting in Europe, and the other day I noticed a new (to me) one in Rambla de Raval. Abandoned buildings are occupied as a political statement, often to criticize the fact that much of Barcelona has become off limits to all but the wealthy, while buildings stand empty and boarded up. Squats go up, they create a community, they get raided by police and eventually evicted, and more spring up. I particularly liked this squat as it was painted in bright colours and stood out like a beacon of communality and solidarity in a neighbourhood that has its ups and downs.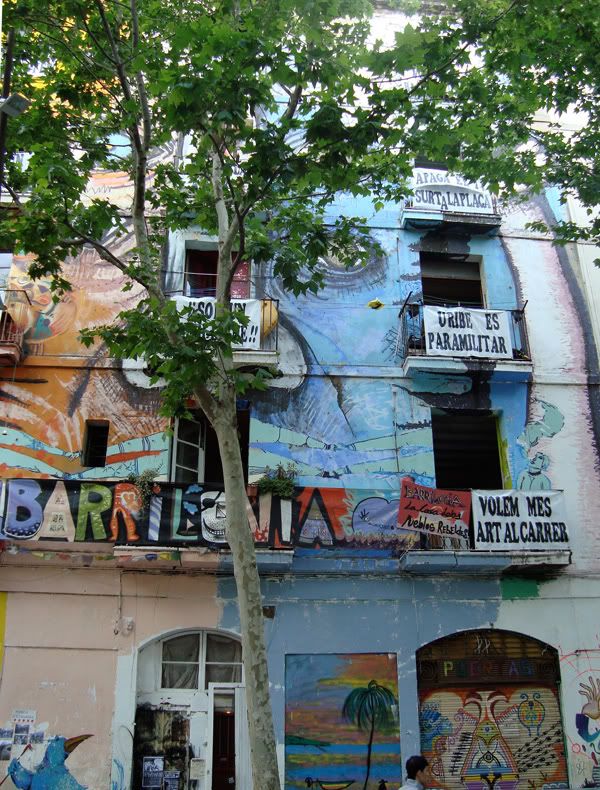 Signs read "Uribe (the president of Colombia) is a Paramilitary" (random but true) and "We want more Art in the Streets."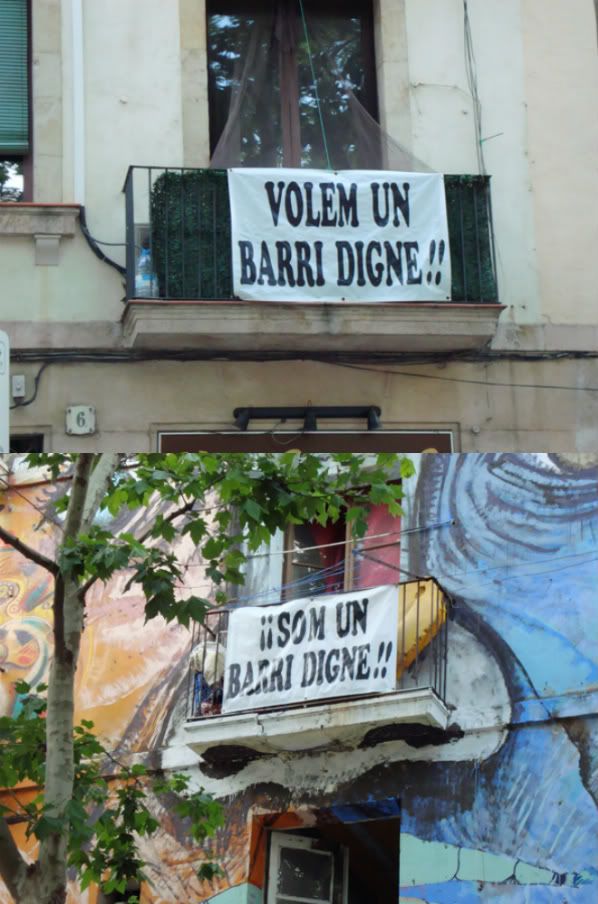 This was a nice contrast: the top sign was on a normal building next door, and on some other buildings throughout the neighbourhood and reads "We want a decent neighbourhood." and the one on the squat building reads "We are a decent neighbourhood." The lower end of Raval is, frankly, a bit dodgy at times, but I think the people who live there have as much right to the city as the yuppies the local government was trying to import to clean it up. I also highly recommend this particular street, Rambla de Raval, for its restaurants, bars and cafés. Also, the infamous absinthe bar is just around the corner. ; )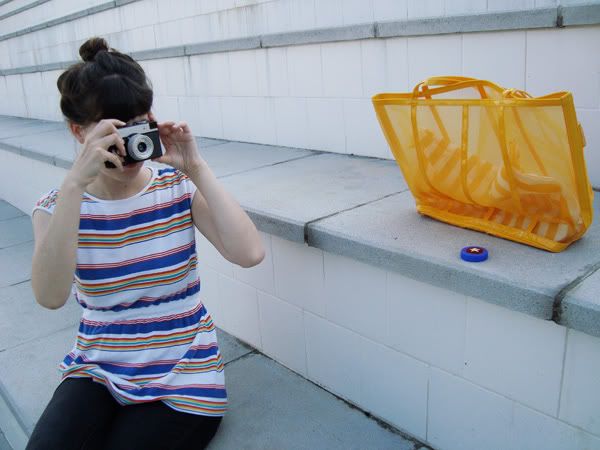 shirt: car boot sale, jeans: Warehouse, espadrilles: Primark, old Soviet camera: Etsy, yellow bag: found it in the flat.