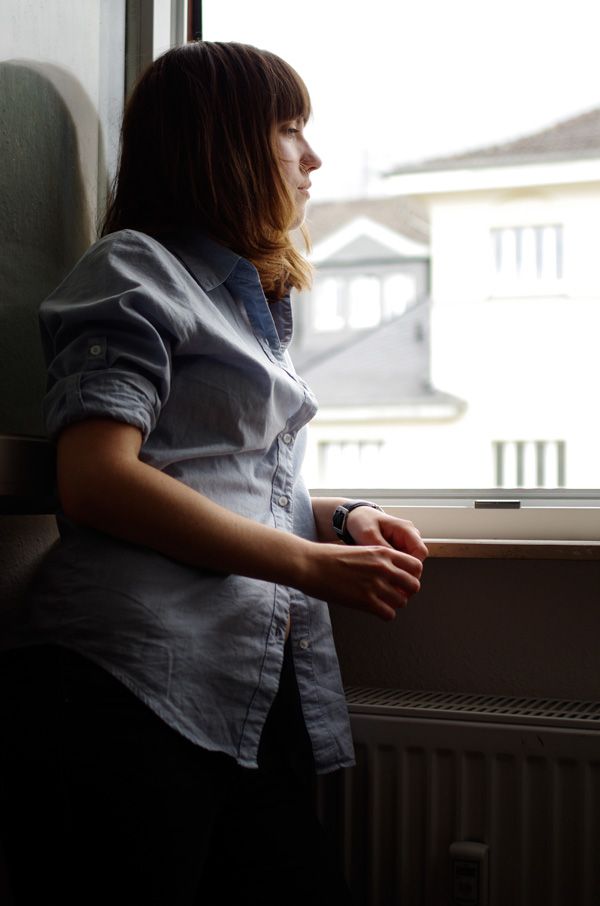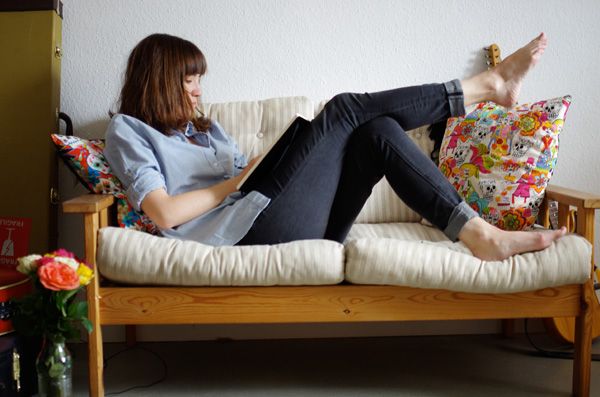 How can I follow last post's yellow dress? Well, I can't really, so I won't try. I've been thinking how the blog somewhat misrepresents how I dress anyway. I do of course wear dresses pretty often, but really, I work from home, and I'm quite happy to wear the same thing (ie. this) for three days in a row.
Kallie
and I were talking about this when we met; sometimes, despite being style bloggers, style is really not top of the agenda. She responded with
this post
.
Nicole
talked about some of the same things last week
here
. Consider this my entry into "reality check wear!" Because life doesn't take place in a field of flowers every day.
In fact, it takes place in an attic, at least in Bonn, where I carved out a cozy nook for myself with my wonderful Day of the Dead cushions (bought at Spitalfield's Market in London; they make me so happy), and some co-ordinating flowers from my lovely boyfriend. And I proceeded to catch up on my journal, and then read a bit of Steinbeck (currently
The Grapes of Wrath
), conveniently forgot that I should really be researching, and gazed out the window.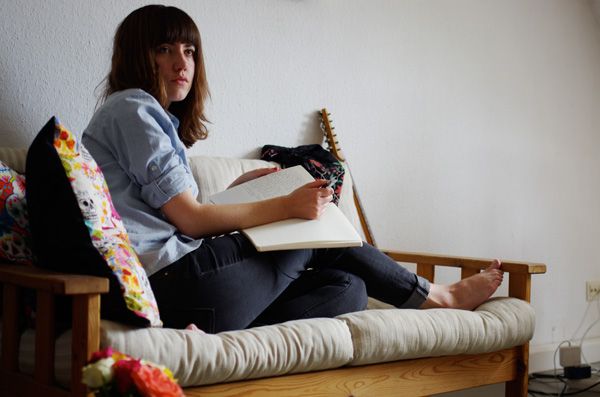 ***Edit*** Hey guys, I'm enjoying the spontaneous links to your own non-dressy looks. Keep them coming!
Photos by Albert
Warehouse jeans, Alfred Sung shirt, my sister's anchor necklace and my boyfriend's watch.