from
A Fine Day for Sailing
from
The Clothes Horse
I seem to be pretty neglectful of my blog this week. And I'm actually really happy about it. Summer has arrived to Barcelona and is working its magic; I've stopped caring much how I'm dressed (simple pretty dress and ridiculously broken Victorias and doing me fine). It doesn't even occur to me to enter shops; I float around in a sunny dream.
Nonetheless, for those who aren't currently going as scruffy-minimalist as me at the moment, I think the real key to summer dressing is in tiny details. The first picture, apart from being a simply gorgeous picture of Islabell and taken in Turkey (!jealous!) shows the simple effect of a striking nail polish. And a cute coffee cup. And I would kill to be that photogenic. I love Rebecca's minimalist but quirky necklace, and again, the nails.
from
Resplendent Tranquility
I wish my hair would do this....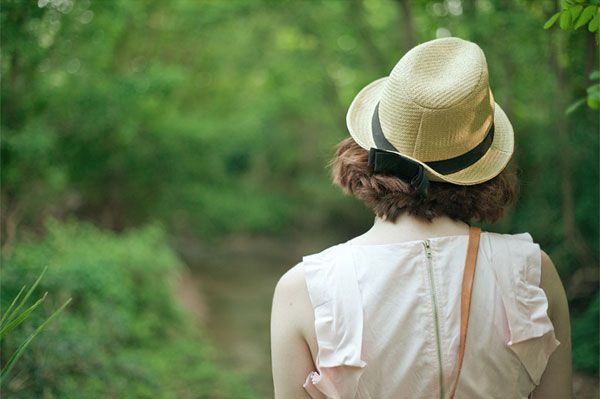 from
Strawberry Koi
And I love that the detail of this hat is at the back.
What are your favourite details for elevating summer looks? (I so don't believe that fall and spring with all their layers are the best time for style by the way; I think summer is pretty much perfect).