One day during my trip to Barcelona, my boyfriend and I paid a visit to an apartment where the family used to live, which is still in their possession. One room in particular I thought would have made a most excellent writer's garret, or study, and even contained the requisite typewriter (I'm not that nostalgic though, give me my laptop any day). In fact, we got a bit carried away in setting up the perfect vintage, artsy office for an afternoon. The best part... you can't really see it, but beyond the rather ordinary buildings out the window is a bright blue slice of the Mediterranean!
Oh, and as for the masterpiece I'm working on... well, we found the most hilarious conclusion to an art history paper, written by somebody in the 70s. It is written in a dramatic and most solemn fashion and includes the lines, and I quote (actually I translate, but anyway): "for Dalí was born among us to show us the contrast between the onion and the garlic, between the artichoke and the cauliflower; that is why we say that Dalí is crazy, for it is impossible that we should understand him..." I'm going to see if I can work that in to one of my essays this year, and see what my tutor says!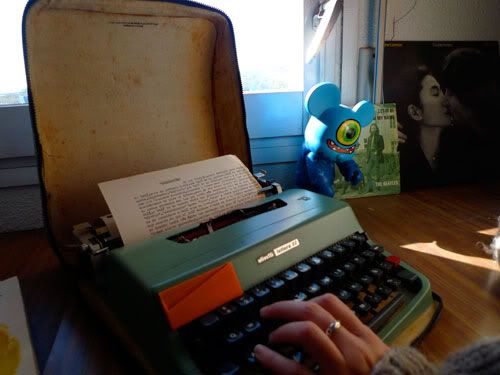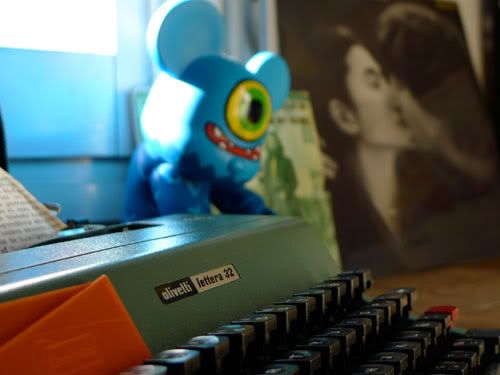 photos by Albert
I'm wearing my boyfriend's
Granted sweater
.
Can I just say one thing? People with automatic music on your blogs....You make me jump in fright, close all my tabs and NOT wish to follow you. Even when it's nice music. Is there not a click-on option?