When I started this blog, I assumed I'd be taking my own outfit pictures... I basically wasn't planning on telling anyone about it for a while. Then, when my sister came to Mexico for a month, I decided to make her my photographer and was pleased at the way we could go "on location" much more, and take advantage of the lovely local architecture. After she left, I forced the mantle of photographer onto Albert, who got really into it, much to my delight! ; ) Since then I've had to take the odd set of pictures myself, but was usually able to make what I had stretch over periods when I was alone.
Well, I'm alone now and the archives are dry, so I'm back to my original plan, and I'm quite enjoying it. I try to find somewhat secluded spots, since I don't have a garden or even a roof to work with, but really, it's not so terrifying once you start. Don't get me wrong though; when I go to Germany next weekend, I intend to put my photographer to work!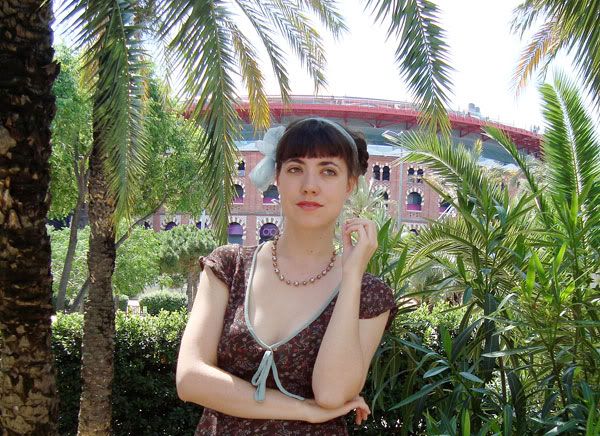 This is probably the hardest working dress in my closet. I bought it in 2004 when I was leaving Scotland, because I'd been looking for something in a vaguely 1940s-tea-dance shape for ages already. Since then, it's passed from me to my sister and back more times than anyone can count, and I still love it. And I've realized that the last picture here is almost identical to
this one
I took of Shona last year, wearing the very same dress. These days it fits a bit more va-va-voom than I usually go for, but that's ok once in a while. : )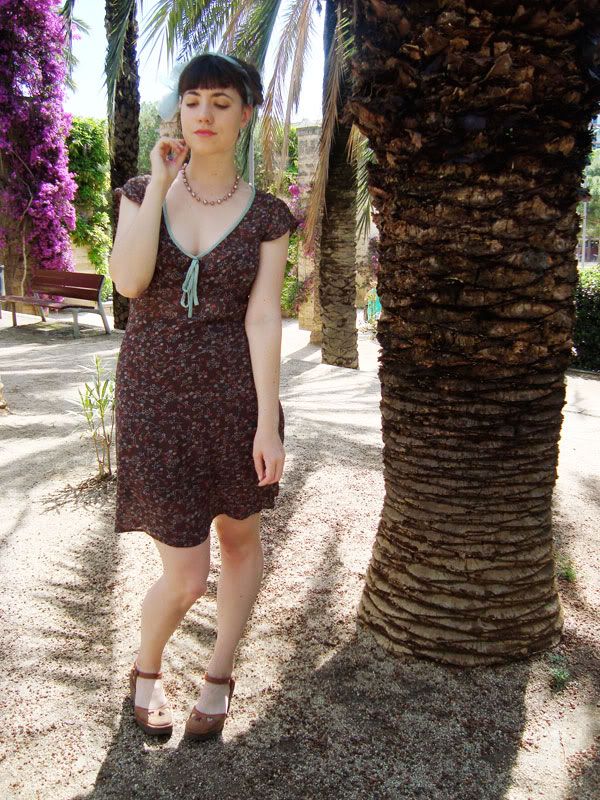 dress: H&M (old), necklace: Accessorize (equally old), shoes: Fly London, scarf: vintage
Also, how annoying: I'd just convinced myself that I didn't want any more clothes this summer, and then Kater had to go post
this
. I'm so in love it hurts...