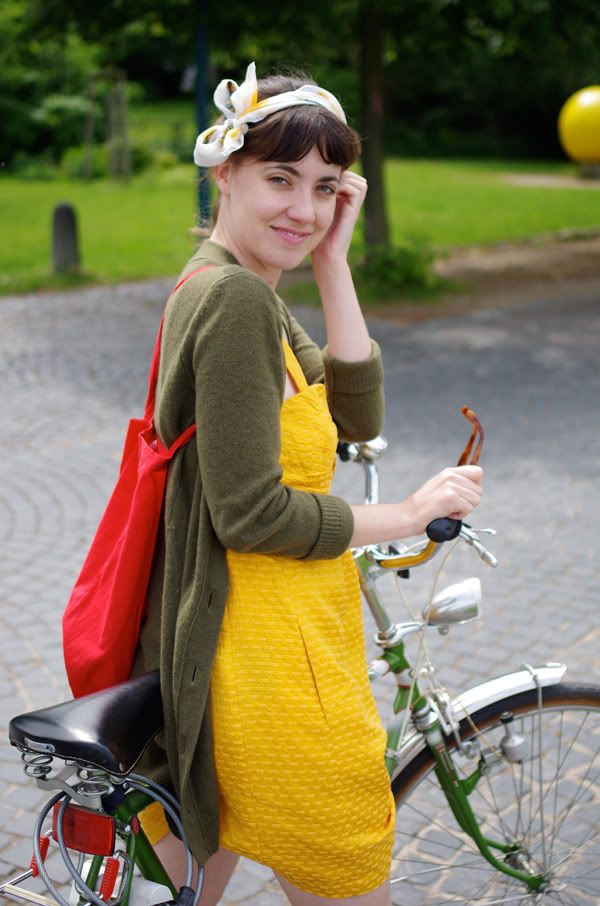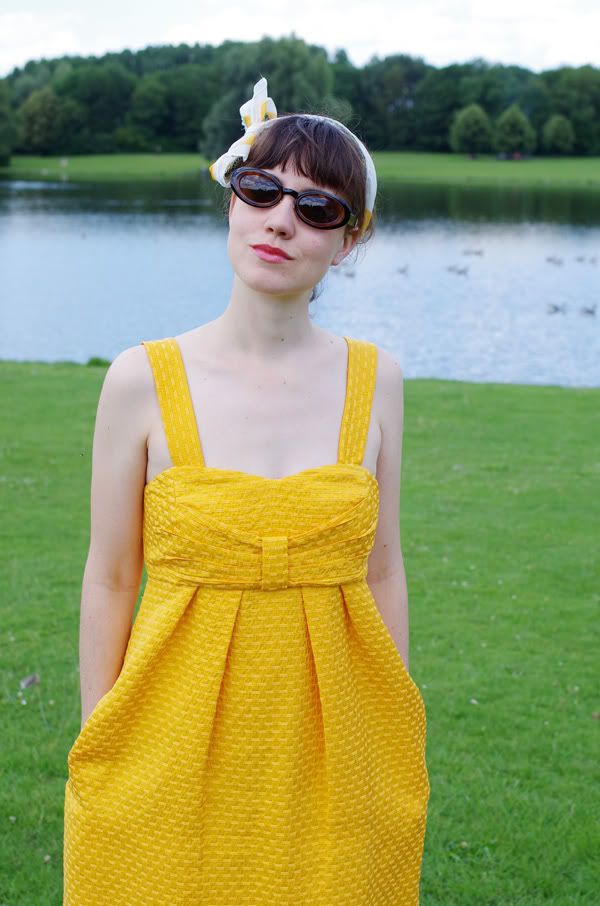 On Sunday Albert and I went on a picnic. We rode our new (from Bonn's big flea market) bikes down along the Rhine to a park, and ate our salami sandwiches and strawberries in the grass. And then we had ice- cream.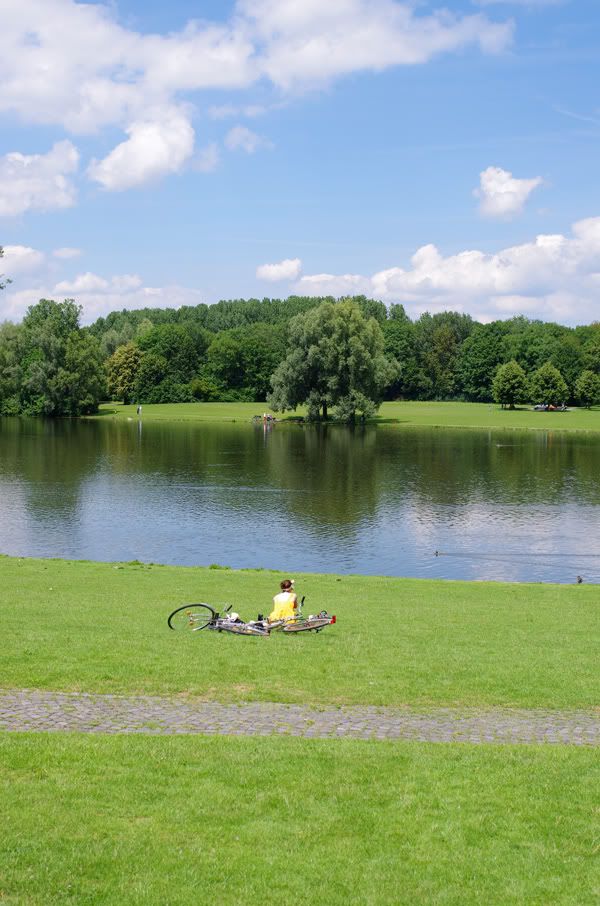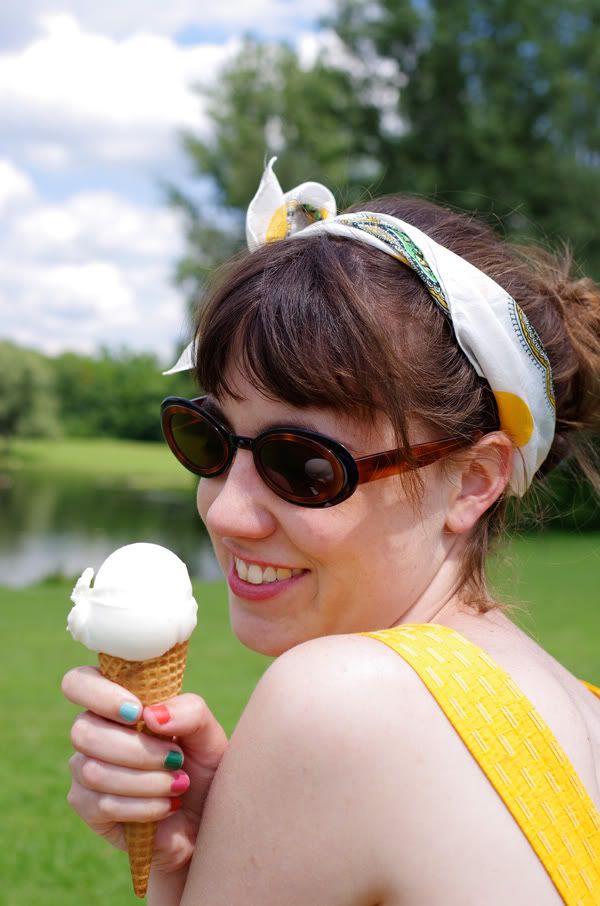 Long time readers will know that I have wanted this very dress for over a year. I feverishly searched everywhere for a suitable substitution yellow dress, bought two other dresses in the search (one of which isn't even yellow) and finally decided that no, there was only one dress like this, and bartered the ebay seller down to an acceptable price. I love the structured cotton-silk blend, the lovely quality of the fabric, the big bow. It has to be said that I don't think this is the best ever colour on me, but there's no arguing with an obsession, and I do love this dress. Aaaand, I love these, by far the most ridiculous of my sunglasses. I like that they transform this pretty, simple look to something with personality to spare. I like pretty, and I've always gone for pretty, but somehow the blogosphere exhausts me a bit with its relentless prettiness, and I like the assertive madness of these sunglasses!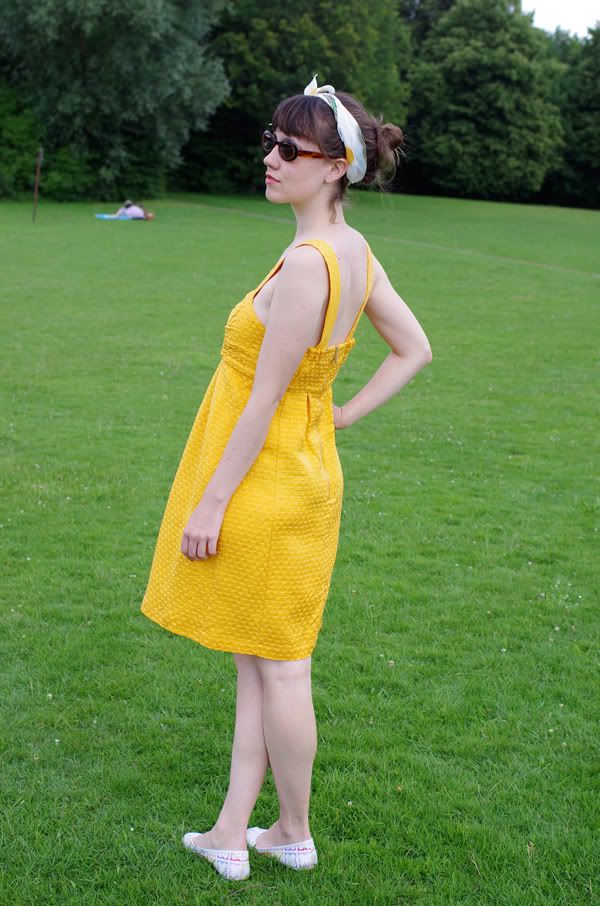 And then we rode back (my bike is way too big for me and as a man's bike, pretty interesting to get on an off wearing a dress, but I love it to bits already).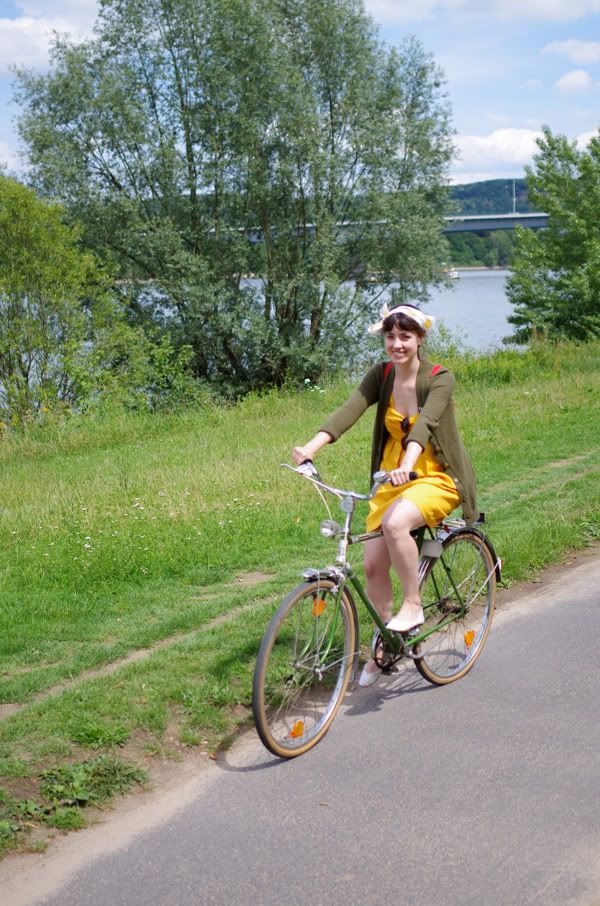 And happened upon one of those urban beaches, like the one in London I visited
here
, except this one was also a beer garden.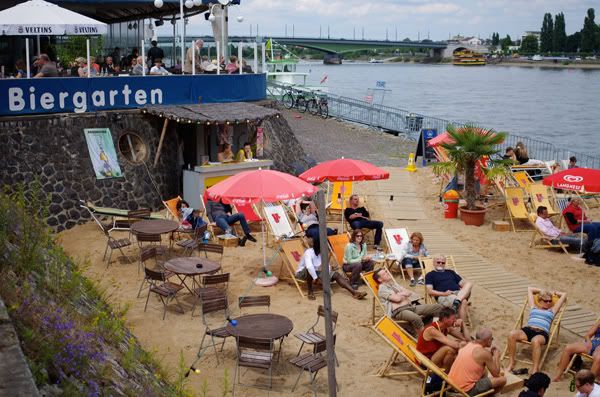 And took a little detour.
Photos by Albert
dress: See by Chloe via ebay, vintage headscarf: car boot sale; sunglasses: Alberta Ferreti via TK Maxx, shoes: Liz Claiborne (sales)