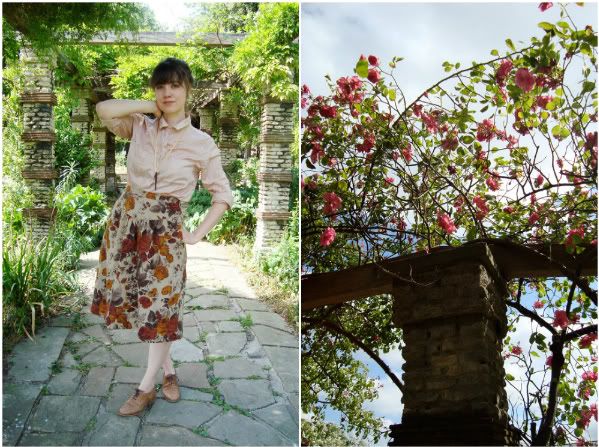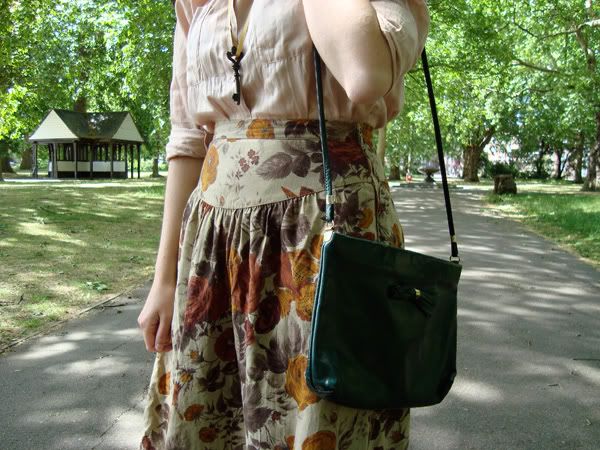 First of all, thanks so much to everyone who left words of support on my last post! I wasn't as bad as I probably came across, just a bit grumpy about being on my own, but I continue to be amazed at the kindness of the blogging community... so thank you again!
So, one last post from London, then on to the Catalan capital for good (or until I move again in a month). In my last week in London, having been concerned the week before that I was
dressed like a school girl
, I decided to dress like a grandmother instead, although to be honest I'm not sure either of my grandmothers would have been caught dead in this skirt! I'm not really sure what possessed me to buy it, except that it's actually a really nice fabric and fits well... but it is also pretty sofa-licious. Oh well. Anyway, the weather cooperated enough on this one day for me to have a picnic with some of my coursemates on Hampstead Heath. We were celebrating having survived our presentations! I'd always wanted to go to Hampstead Heath, and it didn't disappoint. It's enormous, has great views of London, and lots of hidden corners in the woods, where private bathing ponds, country estates, and curious moorhens are to be found. I'm so glad I made it over!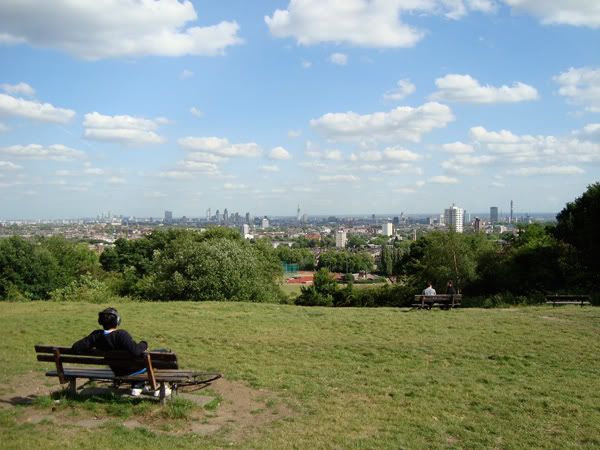 This kite dragged the man flying it all the way down the hill later... which sadly I was too slow to capture on camera!
I can't remember whether even or odd numbers of magpies are bad luck...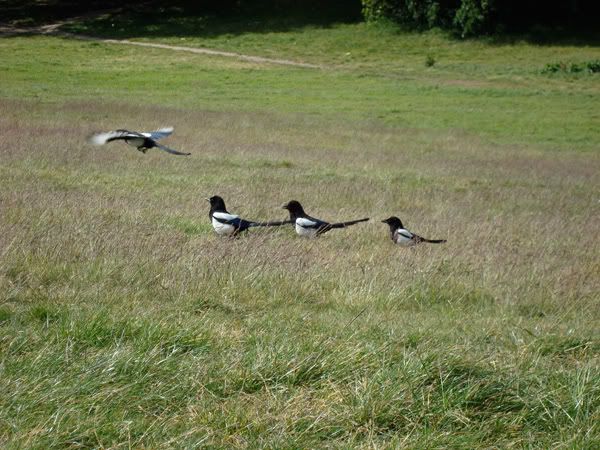 We went for a walk to find the women's only bathing pond. There's also one for men, one for boats, and a mixed one.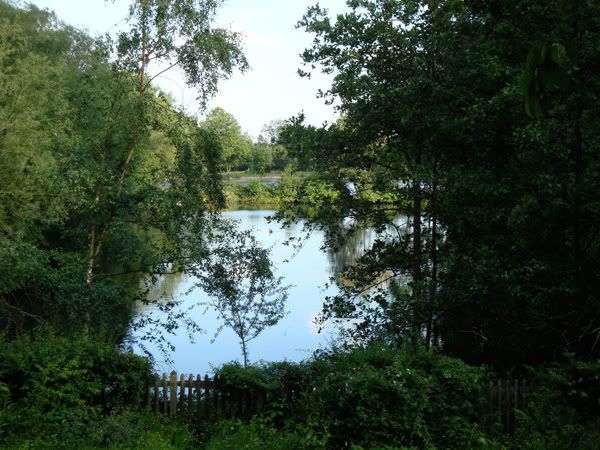 And then we rounded the bend in the road, and the only words that came to me were "And of all this I might have been mistress." Sadly Colin Firth didn't come and propose to me however!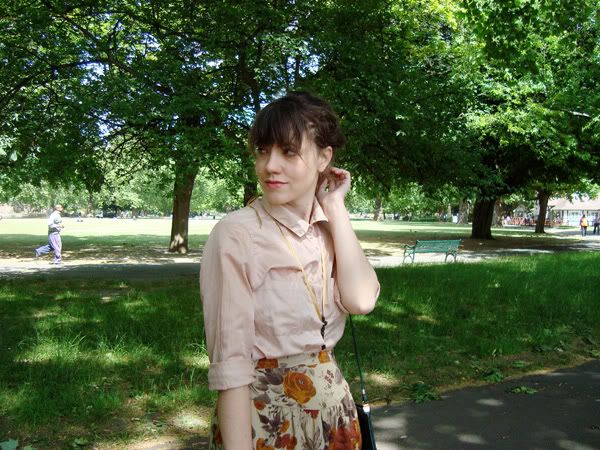 skirt: Battersea car boot sale, blouse: Oysho, key necklace: borrowed from Raquel (I'm such a scavenger), shoes: ebay, purse: via mom.