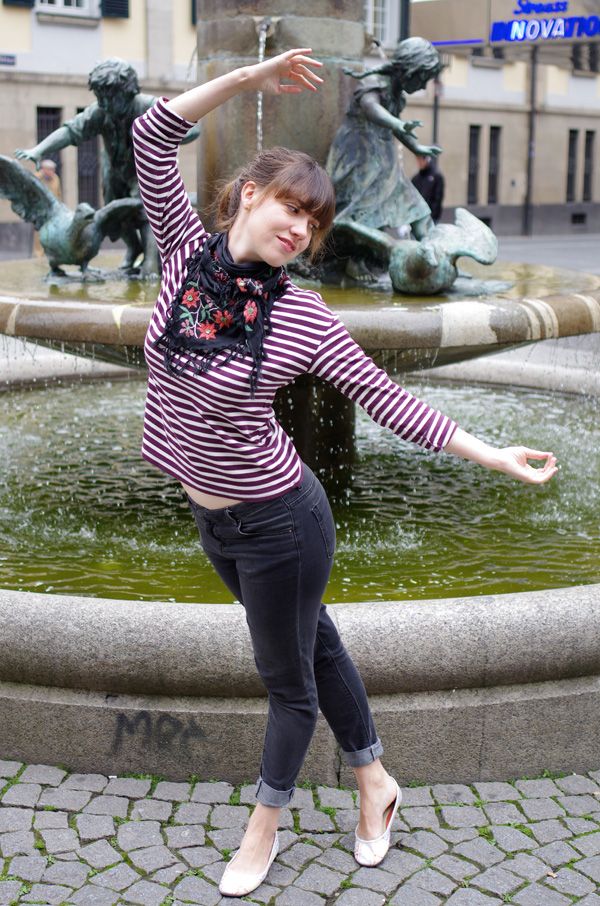 Something about the combination of slim jeans and ballet flats makes me go a bit ballet... but I never took ballet; hence my somewhat Highland dancer hands...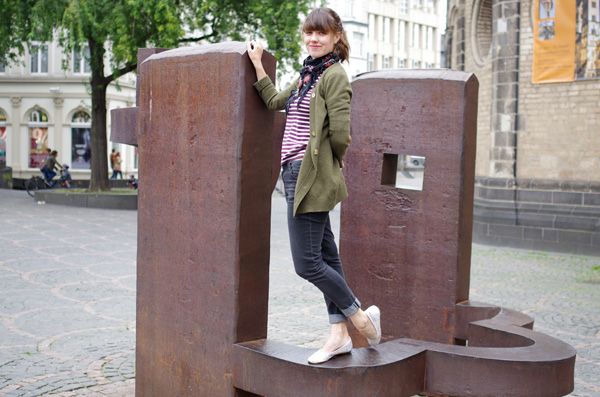 I've actually been in Germany a few weeks now, holed up in the attic writing my thesis, which is
doing my head in
and moaning about the weather, which is really depressing. Despite the frequent cold, wind and rain, I've been going out daily for my yoghurt ice-cream. And yeah, life has really been so exciting that that's all I have to say. And welcome to the debut of my "Fall 2011" wardrobe, bah.
Oh, one more thing. The statue I'm larking around on in half these pictures is in Bonn downtown, and we're basically sure it's a
Chillida
. Chillida was a Basque sculptor whose work I just love. There are lots of them in Barcelona, and of course in the Basque Country (which I visited in 2008). Anyway, just in case anyone was curious.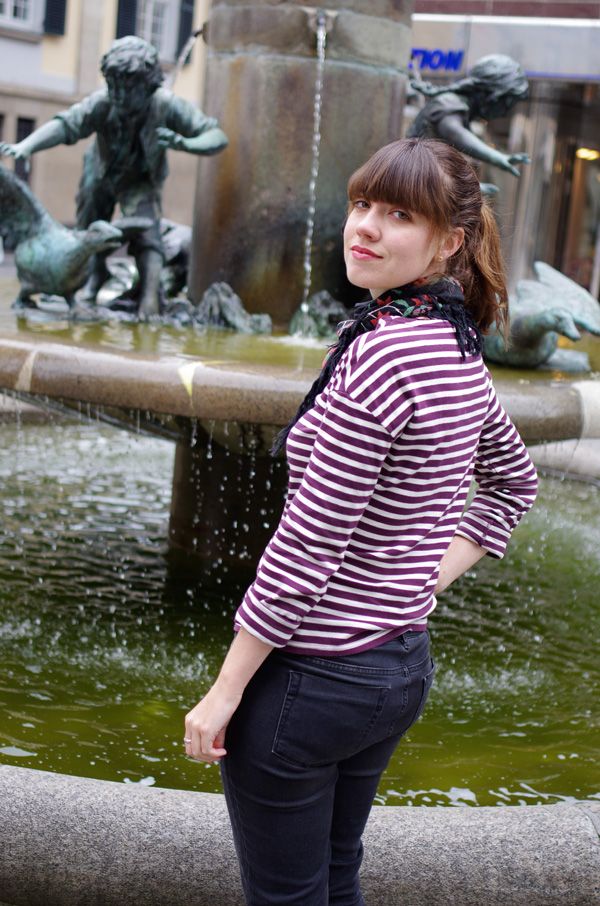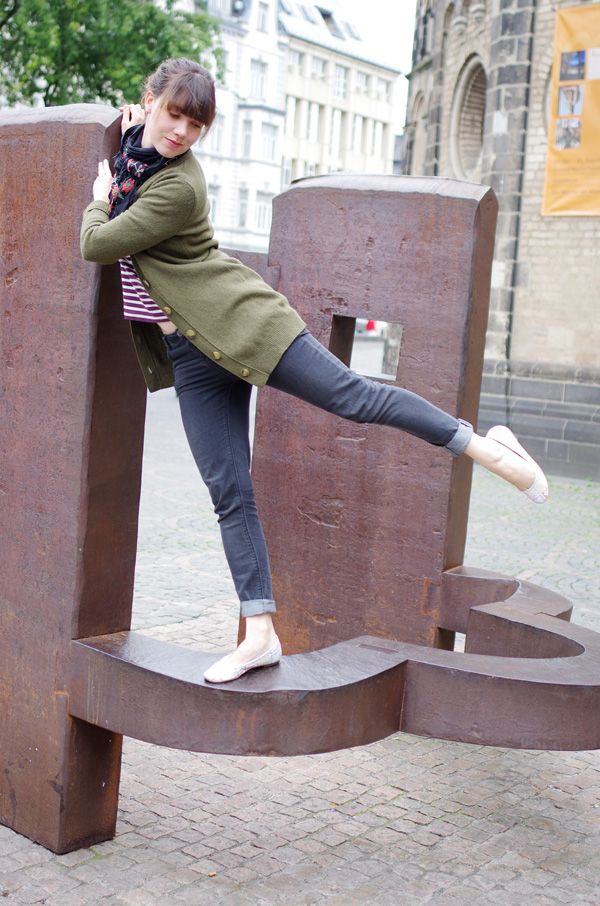 P.S. Loving the Summer Stories submissions so far; keep them coming! See my
last post
for details on how to enter.
Photos by Albert
cardigan: car boot sale, jeans: Warehouse, breton top: Topshop, scarf: charity shop, shoes: Liz Claiborne