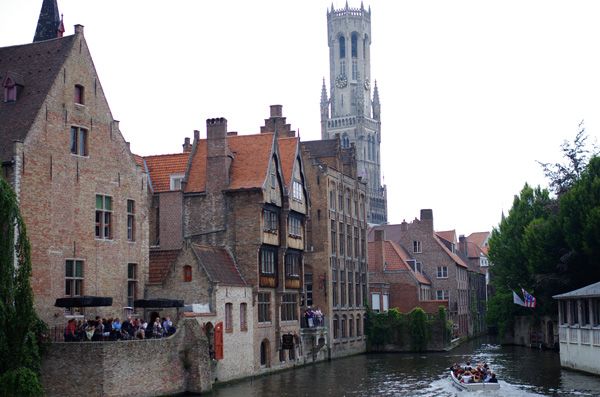 The title is a quote from the 2008 movie
In Bruges
, which is a very dark comedy, (Ralph Fiennes' other pure evil role) and highly recommended. One of the central jokes is that the main character is sent to Bruges, in Belgium, to enjoy himself in the beautiful surroundings, but absolutely hates it.
Bruges is a very beautiful and well preserved Medieval Flemish city. I didn't hate it at all... but I have to say the weather was absolutely appalling the day we were there... probably the worst day of the whole summer, and between being soaked and miserable and spending much of the day hiding out in various pubs and shops to avoid the torrential rain, I can't say I have the fondest memories of it! I wish I could say we'd taken some beautiful pictures of it at least, but it simply poured as soon as we'd finished my outfit shots. Grrr. I imagine it would be magical on a frosty winter's day however.
This lovely dress has a story of it's own, and one that I'll tell you next time I wear it (very soon). Right, off to bed, my jet lag is making me incoherent again!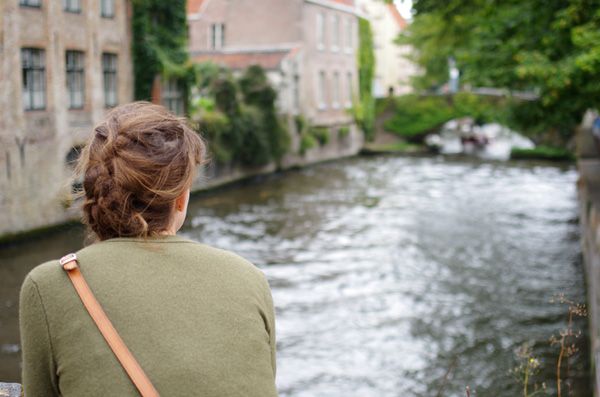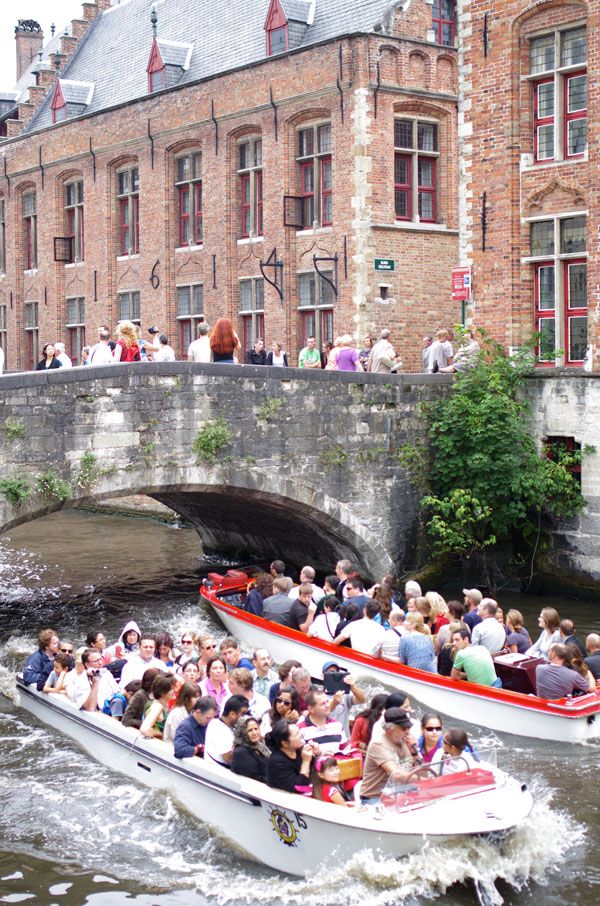 Damn tourists... the questionable joys of Europe in the summer...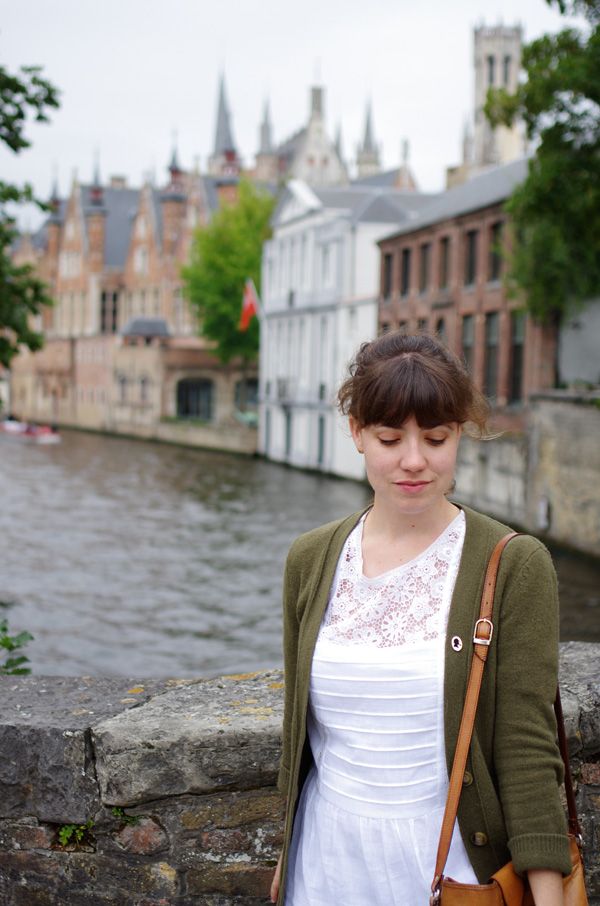 Avoiding the rain with apple pie...
photos by Albert
dress: J. Crew, shoes: Steve Madden via ebay, cardigan: car boot sale, purse: vintage via Mom