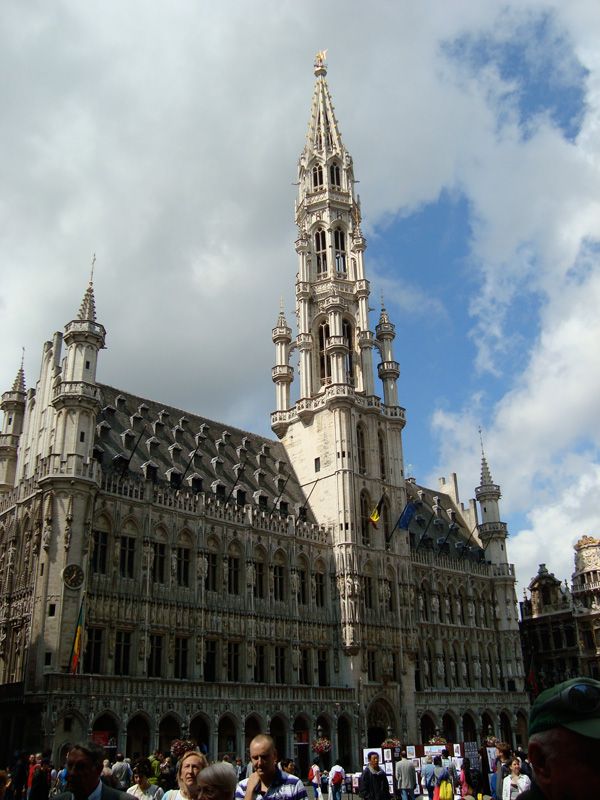 This is going to be a bit of a mega-post, as
Ashley
likes to call them. So, after getting thoroughly soaked in Bruges, we fled to a hotel in Brussels (Antwerp was recommended to me, but Brussels was closer so... Luckily the next day, while not exactly warm, was a bit more photogenic than the previous one.
I was in Brussels once about seven years ago, and at the time I thought it was one of the most beautiful cities I'd ever seen. Ever since then, when I'd tell people how much I loved Brussels, I'd get the response "Really? Brussels is the most boring place on the planet!" To the degree that I started to wonder if I was just excessively boring myself.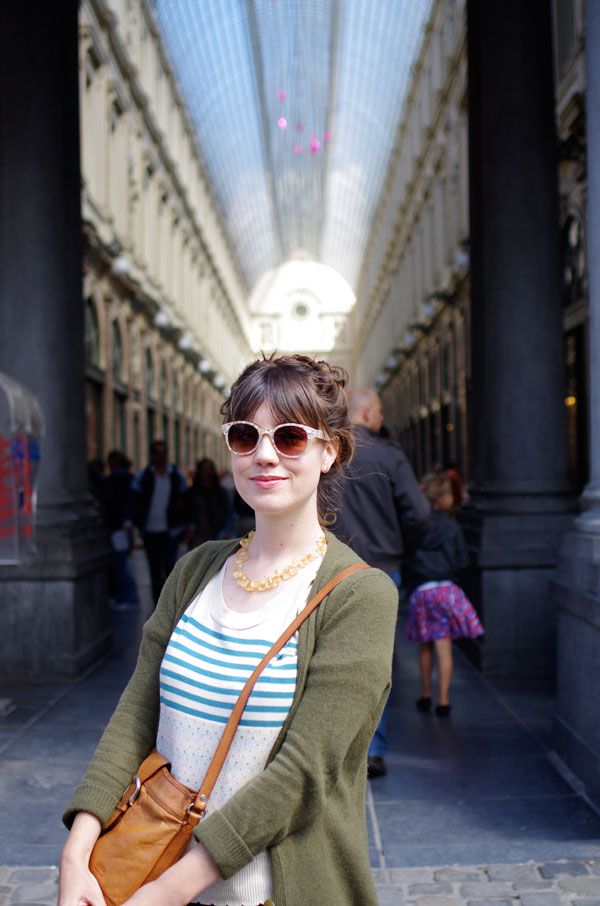 So, back in Brussels, I still think the city centre is absolutely gorgeous. The main square in particular... I really can't think of one that I like better anywhere. Looking at the city and keeping all the professions of boredom in mind, I can kind of see what they were talking about. It doesn't seem the liveliest place--although we went to a nice area the night we arrived and had an awesome Japanese dinner surrounded by cooler-than-thou francophones who (hehe) really couldn't use chopsticks. ; D
But I think the "most boring place on the planet" label is totally undeserved (despite the rich bureaucrats it must be full of). When I contrast Brussels with Cologne, for example, which is considered to be a cool party city, I really wouldn't say that Cologne was that much more interesting (and much less pretty). It's funny how some places get tarred with the boring brush and others are celebrated--essentially as a result of having a large hipster population as far as I can tell. Anyway, rant over. I like Brussels. And I'm not boring. Pfff.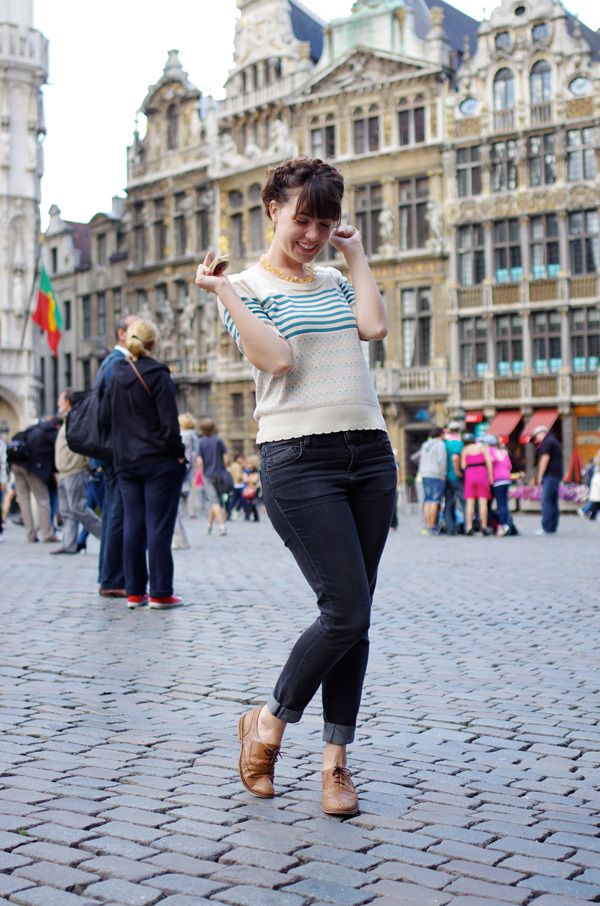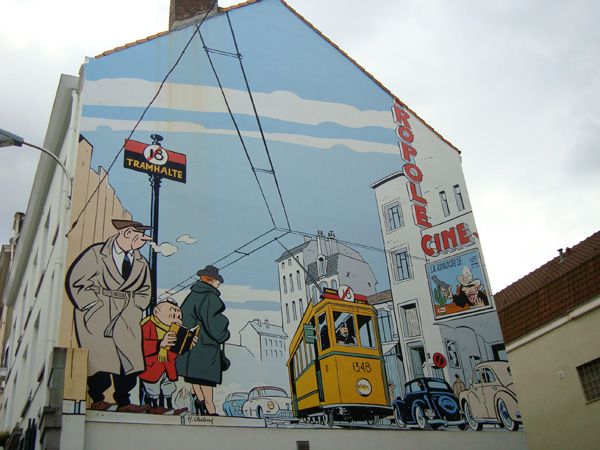 So, this is also my first time trying milkmaid braids... my hair isn't really long enough but I french braided them with my head upside down (an idea I got from
Annebeth
) and it kind of worked. I liked how disproportionately large my head felt... a bit like a bobble head!
And then we finished off with lunch and some beers... and yes, that's three beers between two of us. ; )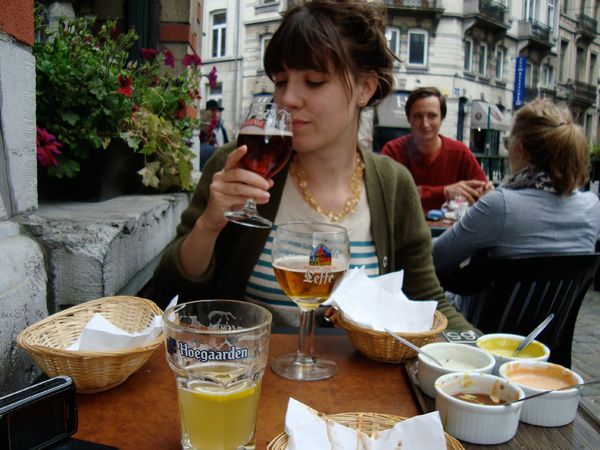 Photos by Albert and I
citrine neclace: made by me, shirt: Urban Outfitters, jeans: Warehouse, shoes: ebay, bag: via Mom, sunglasses: H&M