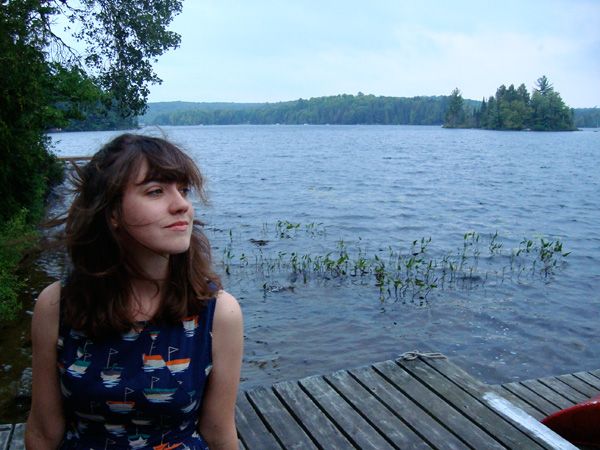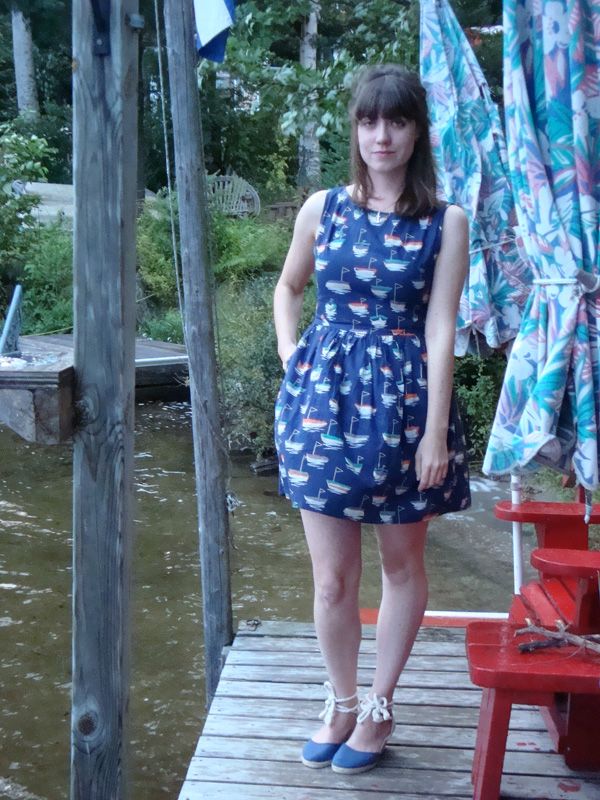 I have about eight things I want to post (including a few more shots from Europe) but don't have time to put together anything coherent... a big thanks to everyone for the virtual thesis support group! An even bigger thanks to
Dusana
and
Melis
, who offered to proofread it! I'm touched, and if I was at all an organized person, I would take you up on it. Instead, my poor dad's going to get stuck with some mammoth correcting sessions at the eleventh hour!
Anyway, I thought you might like a glimpse of where I was last week, grainy from fading light though these photos be. This is where my grandfather lives, a few hours North of Toronto, on a little lake. This place is paradise in the summer, but obviously we picked the one week all summer to go up when it was raining and blowing a gale! I'm livid, as I'm obsessed with good weather and have a permanent storm cloud that follows me about... but at least it was good for getting some work done. ; p
Oh, and meet Bonnie, my family's dog.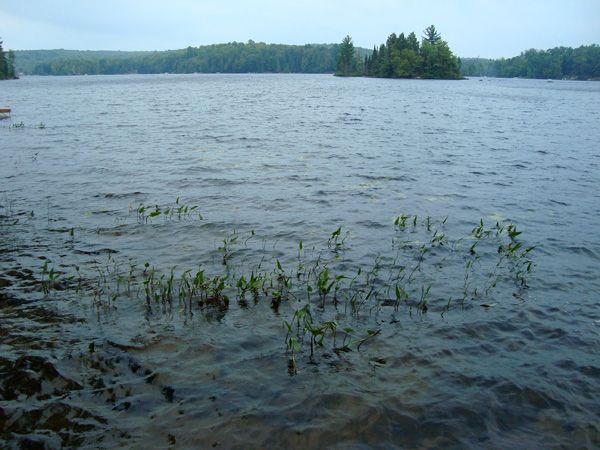 Photos by Shona (my sister)
dress: Topshop via ebay, necklace: was Shona's, shoes: Primark, cardigan: is Shona's (I'm such a scrounger)