As this posts, I am (hopefully, no more delays please) winging my way towards this guest poster's home and native land, which just happens to be my home and native land too. I found Virginie's Cinema last year and loved Virginie's style, musings on work as a film producer, and getting the odd chance to ogle her beautiful quebecois surroundings. I've never been to Quebec, but it's way high up on my list as a (hopefully summertime) destination. In addition to being a beautiful part of the world, a lot of the best of Canada's arts scene comes from this province. As a stylish blogger, Quebec native, and arts worker... who better than Virginie? You guys must watch her video!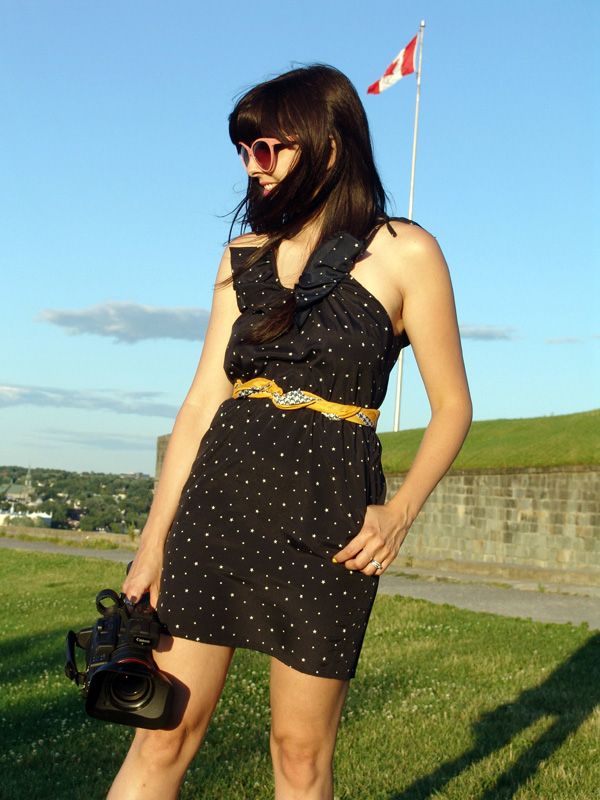 Hello Ruby Slipper Journeys readers! My name is Virginie and I am a French Canadian girl currently living in Québec city where I work as a movie and video producer. I am so excited to have been invited by Emily to share peaks of my city with you! I always love travelling through Emily's blog and am glad to share a bit of Québec with you all!
Québec city is the cradle of the Canadian francophone population and one of the oldest cities in America. It is a small city by the Saint-Lawrence River and is surrounded by mountains. Which makes it a sought after area for outdoors and sports junkies, hikers, skiers and bikers alike (my favorite Québec city activity is snow shoeing!). It is also a highly cultural city with a vibrant community of young artists.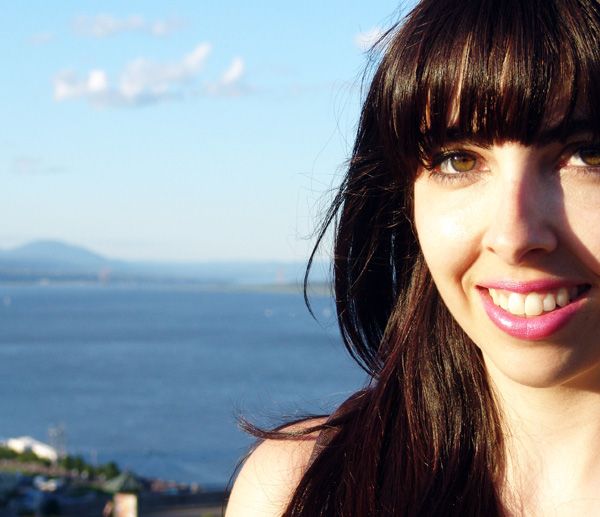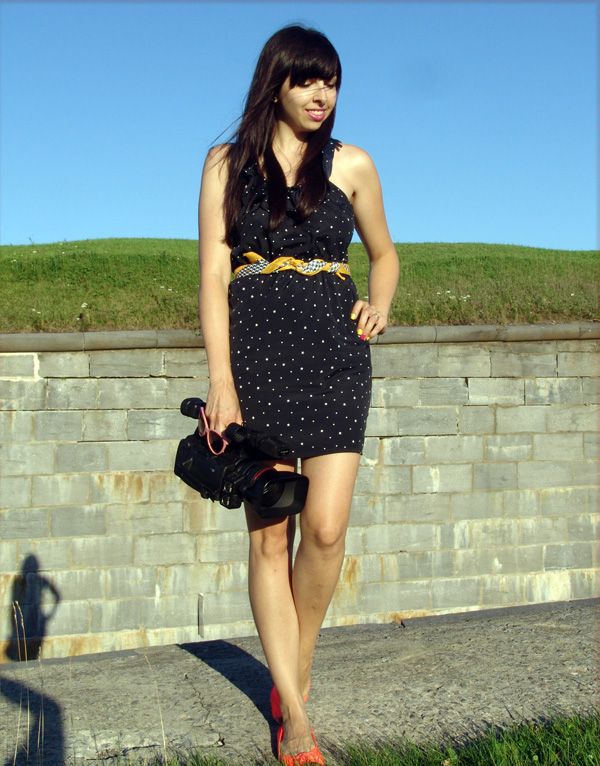 Québec city is a lot less fashionably inclined than it's sister city Montréal. Although there is a rise of intrest in personal style, here people are mostly natural and dress for the weather and the four distinct seasons (suffise to say it's cold and a half in the Winter!). I started Virginie's Cinema as a way to share my outfit creativity and have since found so much inspiration from blogs from all over the world. Even when I'm making movies and videos, I try to dress in a way that makes me feel happy and empowered.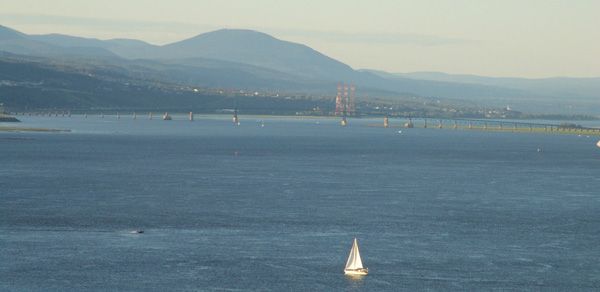 A Ruby Slipper Journey in Québec city from Virginie Lavallée Bélanger on Vimeo.
A Ruby Slipper Journey in Québec city
from
Virginie Lavallée Bélanger
on
Vimeo
.
Thank you so much Emily for having me! I look forward to seeing all of you again on my
blog
:)
Virginie ♥
Thanks again, Virginie, and be sure to pay her a visit, folks! I'll be back with some reader Summer Stories as soon as I land (seriously, Air Transat) and get over my jet lag!
And check out the other posts from the
Summer Stories
Lion Heart Vintage
A Fine Day for Sailing
Milk Teeths