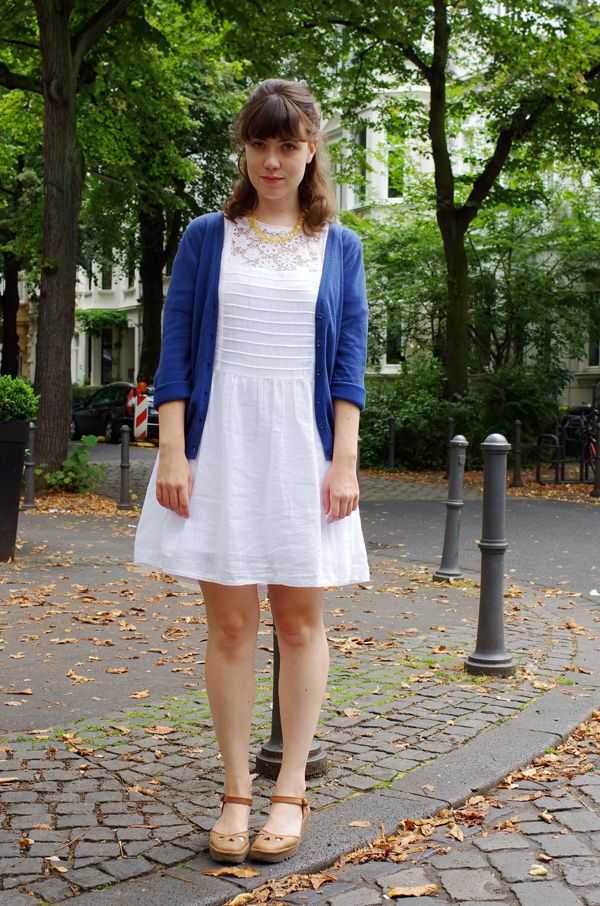 I don't usually buy too many clothing duplicates... that is, I don't own more than one pair of black heels (do I even own one, I wonder), no more than one denim shirt, no more than one black cardigan. I wouldn't even mention this, thinking it's completely normal, but it seems to me like a lot of people have favourite items, and buy them in multiple incarnations. I have a few items like that myself, and white dresses are one of them. I'm allowed one per year. ; ) (A pedant would say that
this
and
this
could also be construed as white dresses... but I'm not a pedant)
I saw this year's white dress a few months ago on
Kater's
blog, and was immediately consumed. It was the 2011 dream white dress! It had sleeves! It had lace! It was a bit Edwardian, a bit flapper, and very Emily. It was ridiculously expensive, international shipping was a joke. I plotted with my equally obsessed friend
Emily
to ship it to her, and she would ship it to me, but I couldn't commit.
And then... she found it in the actual store, on sale for something like a quarter of the price, and bought it for me (and correctly guessed my size)! I'm so grateful to her, over the moon happy with my dress, and really pleased to be one of an Emily-Emily-Kater triplet!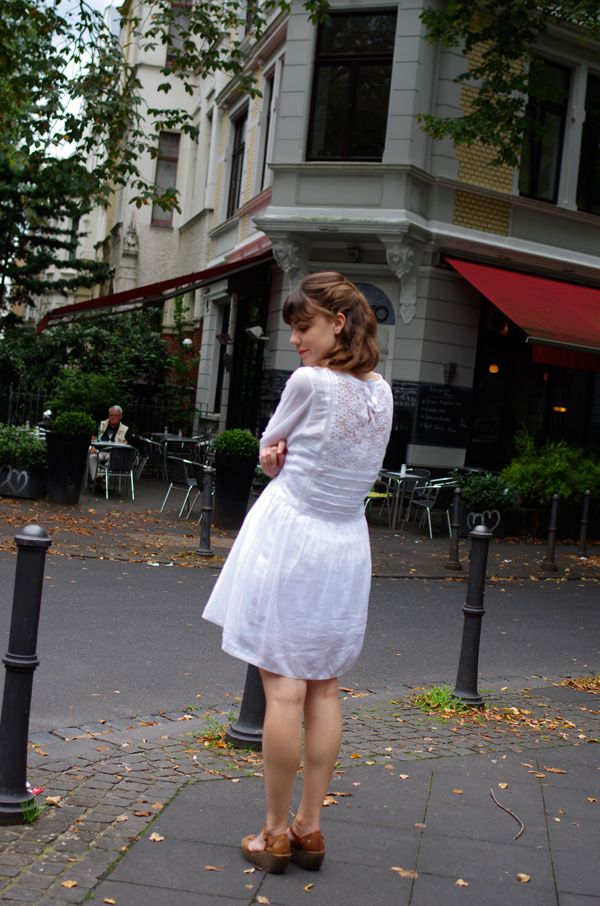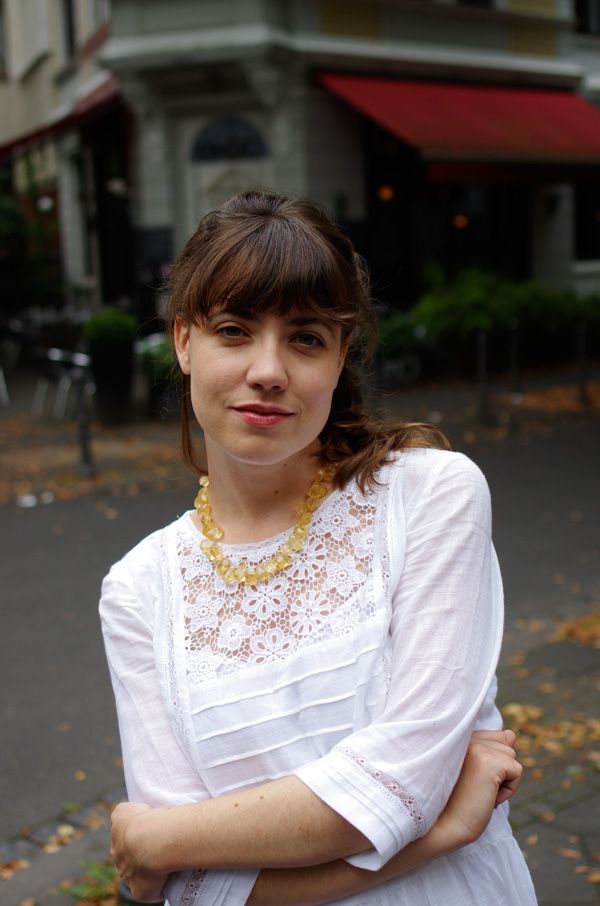 Photos taken by Albert, in Südstadt, Bonn
dress: J. Crew, shoes: Fly London, self-made citrine necklace.