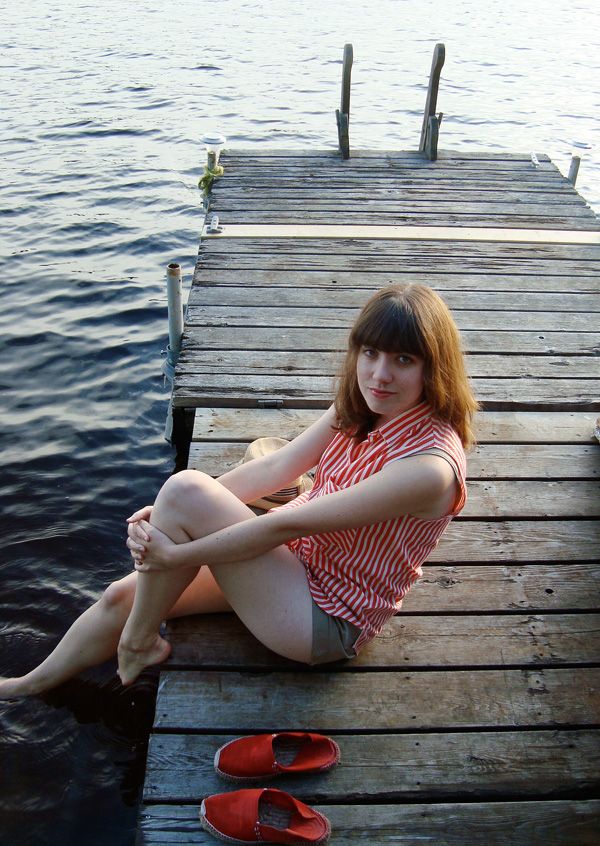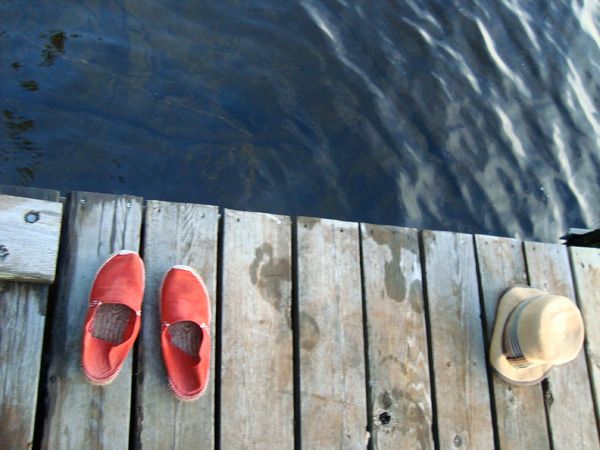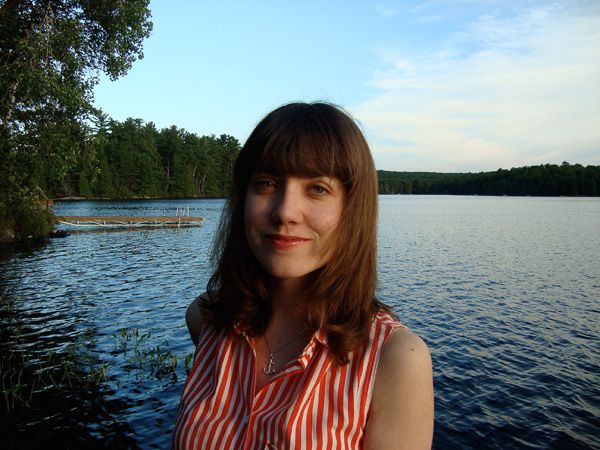 When I first saw this blouse in a vintage shop in Brooklyn in April, I was strongly reminded of my maternal grandmother. Thinking of it now, I'm not sure she ever wore anything like this. But I knew immediately that I had to have it, and that I had to wear it at the lake, my grandmother's favourite place. My grandparents' house up there was originally built as a cottage in the fifties by my grandfather's father, eventually it passed to my grandparents, and they retired to it permanently in the seventies. My grandmother is sadly no longer with us, but my grandfather continues to live there at the age of 93!
I'm not sure you can really tell from my blog, but one of my main inspirations this summer was: clothes I can imagine my Canadian grandma in. Such as this blouse, easy short, a collared sleeveless playsuit, and jelly shoes. Apart from the jelly shoes, I really don't know that my grandmother wore any of that stuff... I seem to remember her at the cottage in a lot of Muskoka themed sweatshirts, but that's the funny thing about inspiration. It's like catching a whiff of a smell that gives you a strong and sudden flashback, but you can't pin point why it's so familiar.
P.S. I'm a free bitch baby! Adios thesis! (Hello terrifying job search) But first I'll be visiting all your blogs at long last!
Photos by Shona
blouse: vintage, shorts: from Barcelona (old), shoes: Catalan espardenyes, hat: Nine West, necklace: was Shona's