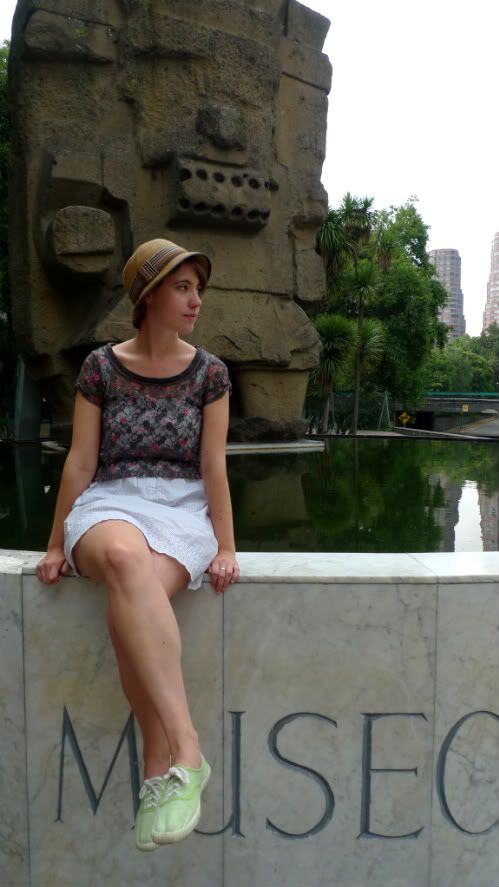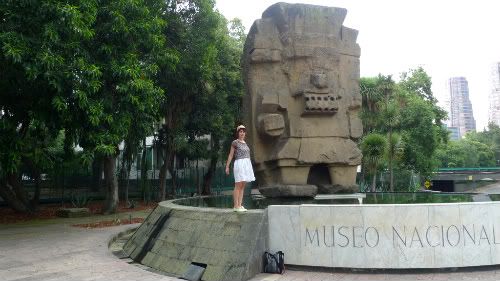 I confess to being a little uninspired with the blog this week. I've been taking plenty of pictures but somehow I don't have the energy to edit and post them. While I'm very fond of blogging and the online community, it seems to eat up an incredible amount of my time lately. And sometimes it seems a very strange way to spend time, taking pictures of yourself and posting them blown up on a website, and then rushing around the web trying to make people look at them...
In the interests of making this post somewhat practical and not entirely narcissistic, I thought I'd include some tips on what to wear should you find yourself in Mexico City. These probably apply to many large Latin American cities.
-Remember people in general may be conservative and men may be perverts: skirts are often better than shorts, and nothing should be too short
-For the same reason, covering your shoulders/chest will give you more peace, light cover ups are a must!
-Comfortable shoes are also a must, and they should be shoes that won't be destroyed by rain: it rains every afternoon in the summer for a few hours
-Bring an assortment of cardigans or sweaters, the day can fluctuate between hot and cold
and... of course....
Suncreen and Sunglasses!
These pictures were taken our last day in Mexico City. My sister and I delayed our bus until the night to fit in a bit more tourism, but we were thwarted as the famous and impressive Anthropology Museum is closed on Mondays. Argh! Instead, we had a brief photo-op and then
ran
from an enormous storm that was brewing somewhere in the background of these pictures!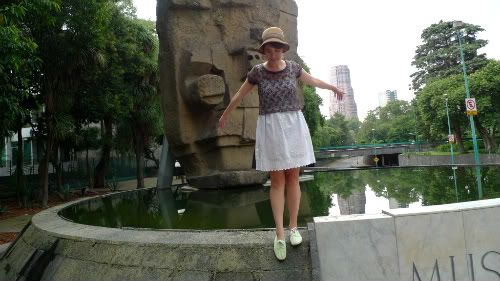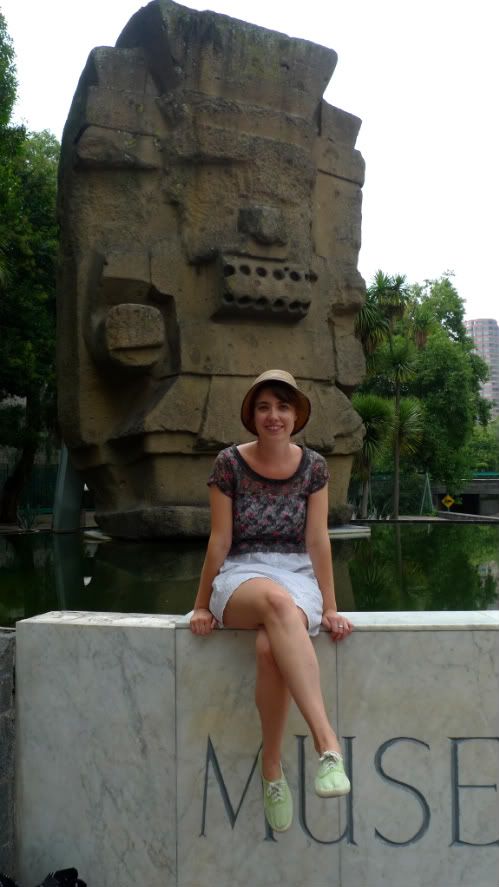 ...and yes. The sign reads "muse" and it means muse!
Outfit:
Dress: my sister's
Lace cover-up: Pull and Bear
Hat: the Bay (Canadian department store)
Shoes: Victoria