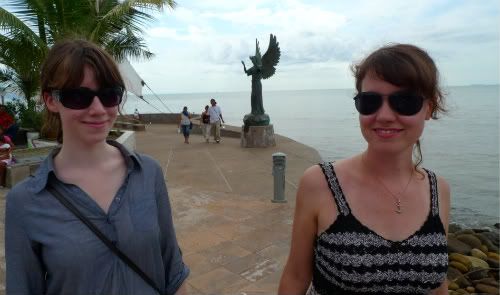 My sister, my boyfriend and I spent the weekend in Puerto Vallarta and had a great time! I was sure to, since I just really wanted to go to the beach, but Puerto Vallarta was actually even better than I expected. Since it was a place I'd heard of even from Canada, I assumed it would be crazy touristy. There are certainly a lot of tourists, but there's also still a town feel to some of the old streets, a beautiful seawall full of statues, and views of unspoilt mountains. We had a great two days!
Anthea, of one of my favourite new blogs
Embracing Style
, recently posted about the
crochet comeback.
To be honest, I hadn't really thought of it as a comeback before that point, and my initial thought was, "nah, I'll give that a miss." I associated crochet with my grandparents bringing back endless supplies of style-less crochet and tie-dye from their trips to Cuba....
But then my sister showed up with this shirt my mom had brought us back from, yep, Cuba, and I remembered that I actually really liked this shirt, and always wanted a hot-weather excuse to wear it. So here I am, cruising along with the crochet comeback!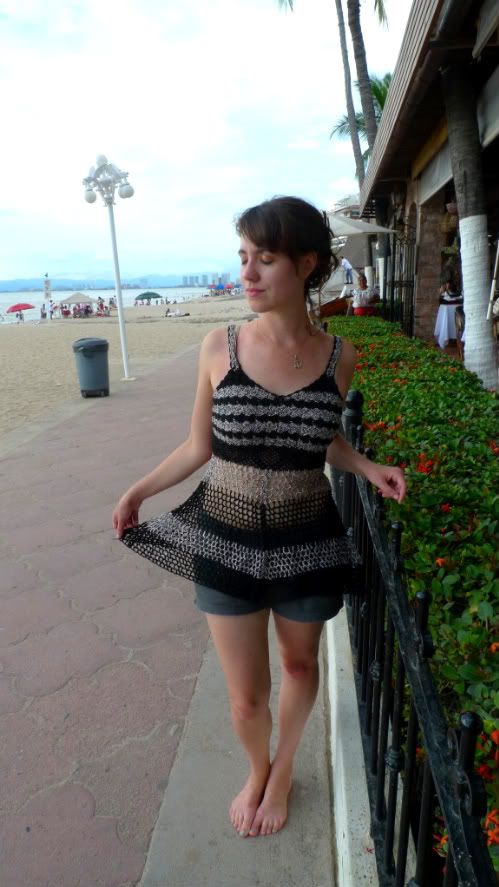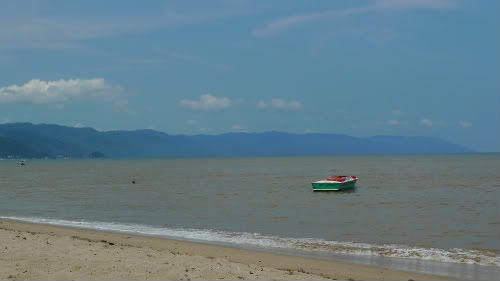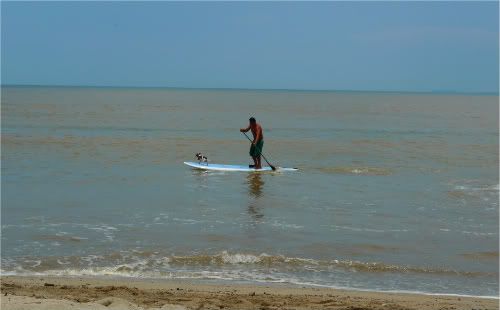 Yes, this is a man paddling his dog along on a raft. Why? I have no idea, but the dog didn't seem to mind!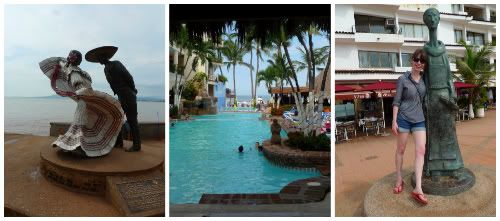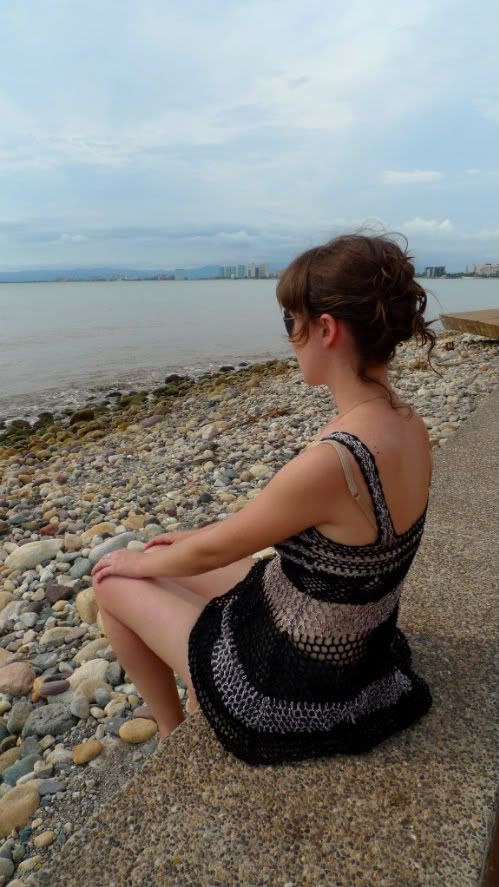 Bra strap, grrr. You win some, you lose some. ; )
Outfit: My sister's shorts and necklace, crochet top from Cuba, several layers of sunscreen and blue nailpolish!