These were taken on the day I finally ventured into downtown Guadalajara... three months after moving here. In fact, I had come once before, but in hot-as-hades May, and I didn't manage to do anything on that occasion except wilt on a bench and feel sorry for myself. This time was thankfully much cooler.
I hummed and hawed over this skirt for ages, for the simple reason that it seemed pretty "'70s Mom." I decided it could be worn in a modern way, matched with the appopriate items--and promptly paired it with a blouse and bag both stolen from my mom, and both probably dating back to the '70s. So '70s mom it was, and I found a nice vintage-hued stone wall to complete the image!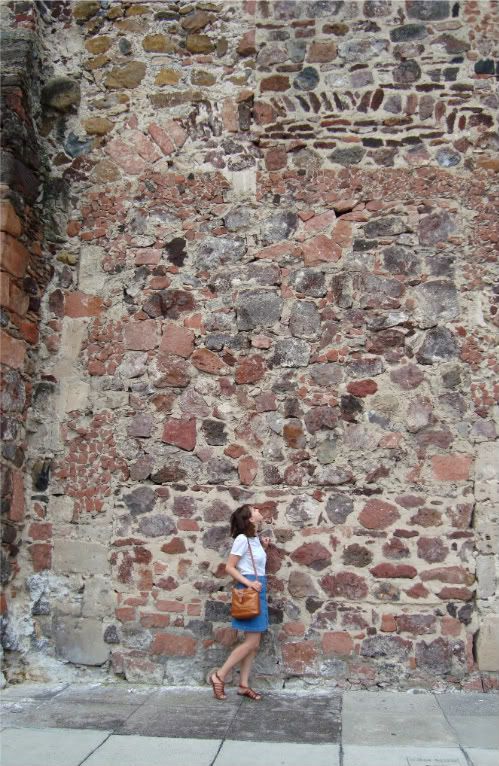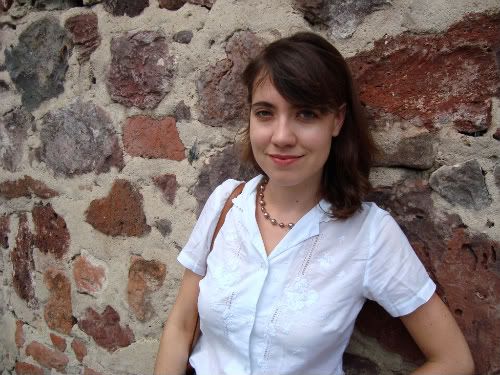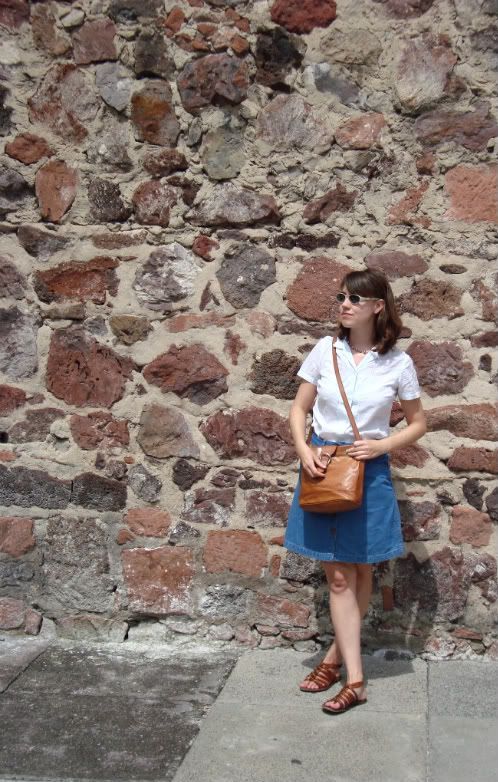 Outfit:
skirt: Oysho
blouse and bag: stolen from my mother
sandals: Aldo
necklace: Accessorize (eons ago)
sunglasses (in last photo): Toronto Airport eons ago, I think.