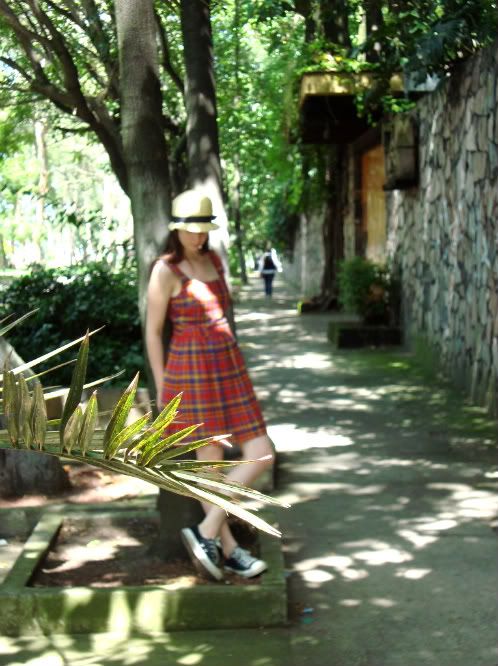 Here's the thing. This dress is probably my favourite of all my dresses, so I kind of wanted to showcase it first myself... However, my sister Shona just looked so cute wearing it the other day, that I can't help but post her outfit. I hope you enjoy! But afterwards, please forget it again, so that you can tell me how wonderful this dress is again when I wear it myself!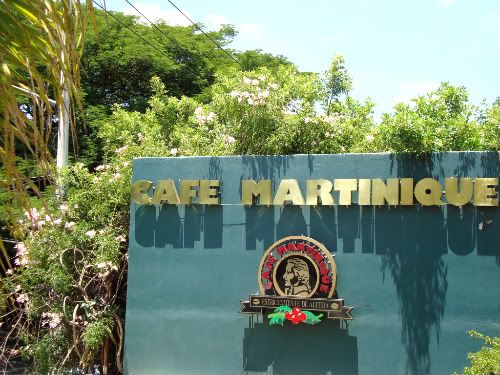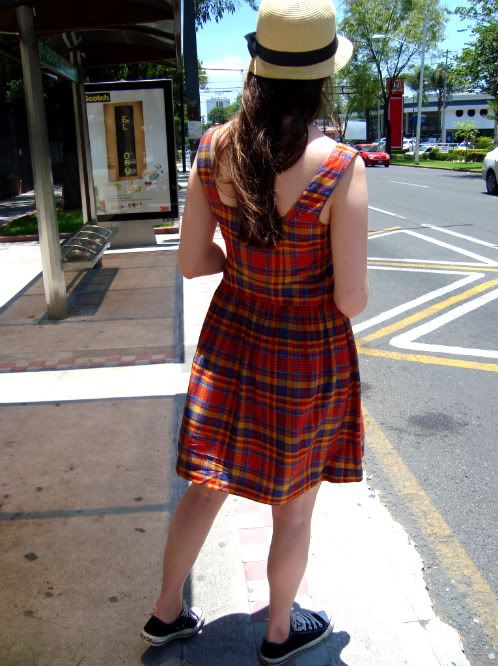 waiting for the bus is a bit of a family passtime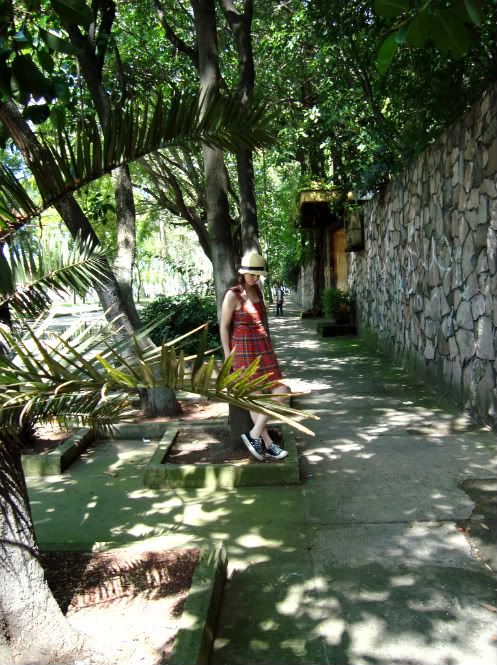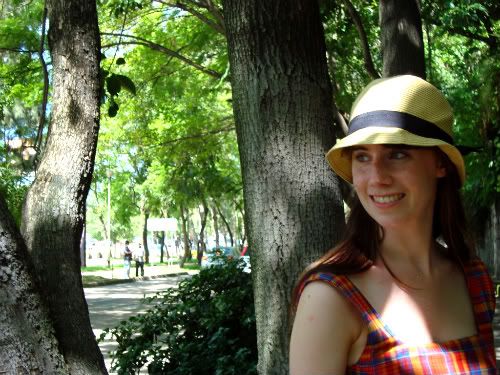 I'm just walking out the door now, for three days in Mexico City. My boyfriend has some paperwork to do, so we're taking advantage of that to visit again. It's a fantastic city! My boyfriend's company is flying him (lucky) but Shona and I are stuck with a seven hour bus ride. Blechh... See you all on Monday!
Outfit:
dress: Pepe jeans; hat and converse, Shona's own.