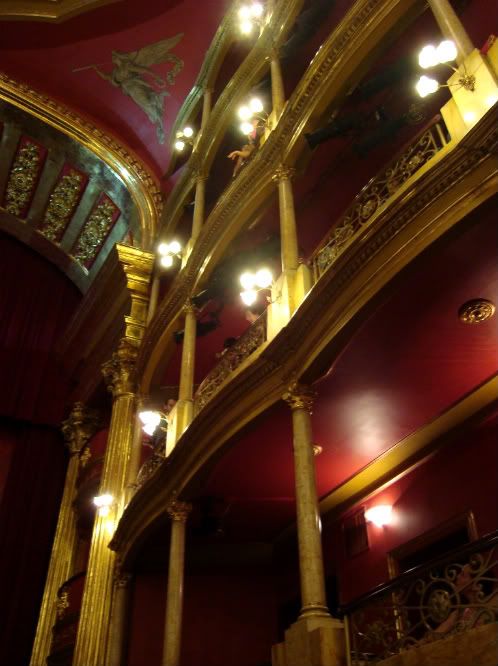 Just a quick one today. Last Sunday we decided to experience a bit of culture and went to the beautiful neoclassical Theatre Degollado in the city centre to see the ballet folclórico. (Spanish speakers: do you spell that with a 'c' or a 'k'? I thought k, but the tickets say c...) Anyway, it was less ballet and certainly more folk dancing, and it was a great experience. As someone who did Scottish folk dancing for years, I'm usually less than impressed by some people hopping around in a circle, but the dancing was great, there was a chorus singing sentimental songs, and a whole troup of mariachi style musicians draped in blankets and sporting enormous sombreros! The theatre itself was gorgeous, and the costumes were mouthwatering.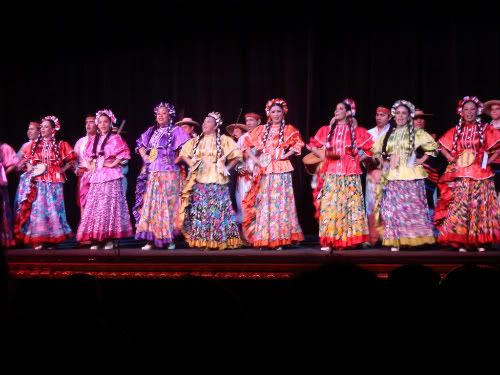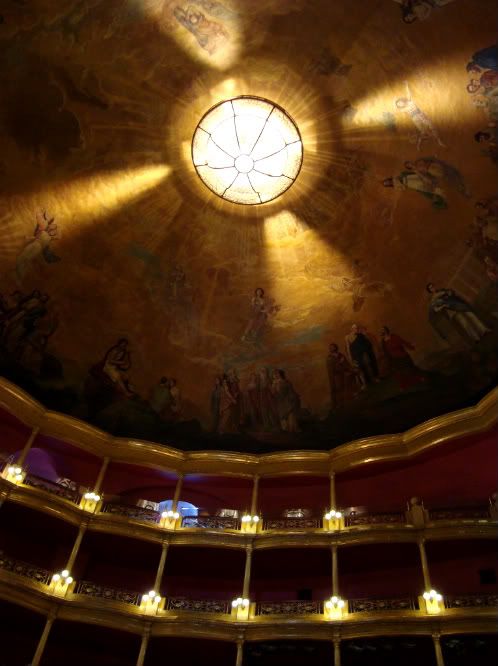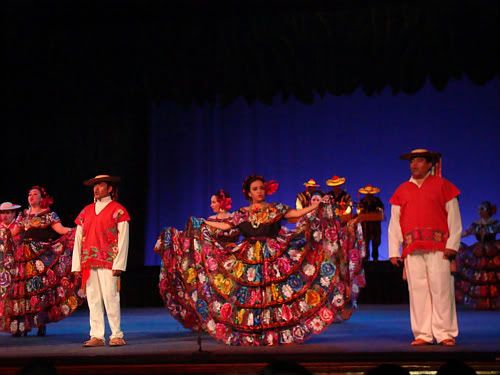 This picture in no way captures how beautiful these skirts were, despite my flash embarrassingly going off during it. They were so saturated with colour and filmy-translucent that it was like looking at stained glass windows in costume form.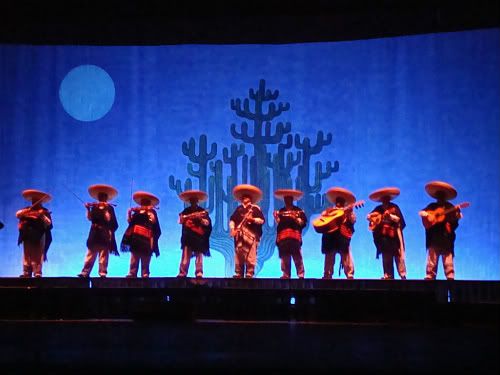 I left the building with a thirst for colourful, full-length skirts and loose, boxy blouses. And a really thick poncho-blanket with a horse on it!
Pictures of my own outfit coming tomorrow!