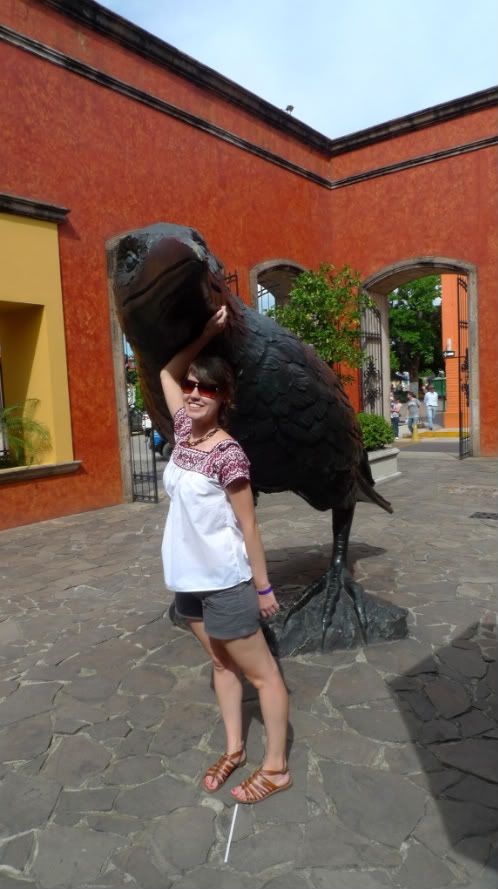 That would be Tequila the place, everyone, and not the beverage, although one thing does often lead to another...
This past Saturday we decided to do an easy day trip from Guadalajara, and Tequila is one of the best-known destinations within an hour or so of the city. We looked into the "Tequila Express" all day, touristy party-train, but balked at the $120 (dollars) per adult fare. Instead we took the local bus, which was the usual ghastly affair (stopping, starting, stopping for twenty minutes, bouncing, blaring horrible Mexican singing with backup provided by a choir of crying children). On the other hand, it did cost $30 return for all of us, so it was well worth it!
Tequila is a strikingly beautiful town, and though the tourist trade has a large presence, it seems to be a force for good here. The buildings are well maintained and painted, and the centre is full of the kind of architecture you imagine all of Mexico to be like: green shady gardens, quiet interior courtyards, and lots of colour.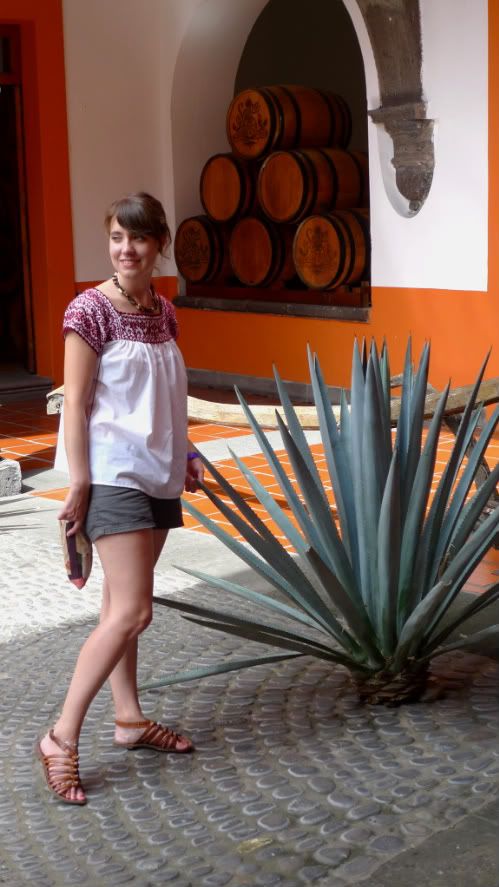 Outfit:
Blouse: bought in Cuetzalan, Mexico, last year
Shorts: my sister's
Shoes: Aldo
Necklace: Self-made
Earrings: Hand carved from Granville Island, Vancouver
Kimono fabric bag: Hand made on Granville Island, Vancouver
Purple bracelet: That would be from the José Cuervo distillery tour, and not a fashion statement!
Shona wears:
Dress:
mine
Shoes: Converse
Bag: Stolen from our mother
Necklace: Mexico City
...and just to make me jealous, impeccable milkmaid braids!