The second day at Puerto Vallarta was just as nice as the first, and even lazier. After breakfast I collapsed under the umbrella and didn't even bother to read, just looked up at the blue, blue sky.
For once I managed not to overpack as well. One pair of shorts and a top, one swimsuit, a playsuit, and a dress for the Saturday night. You won't be getting pictures of that one though; it was red and I was a bit red, and the overall I looked a lot like a lobster!
I can't wait until the next trip to the beach...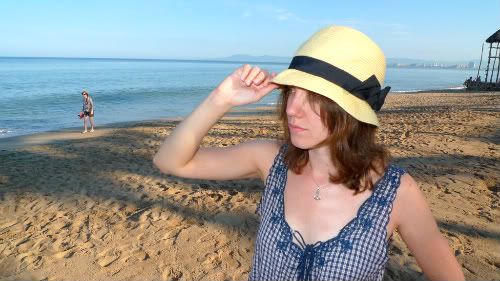 Hmm, if you want your hat to look elegant on Sunday, you probably shouldn't use it as a pillow on Saturday...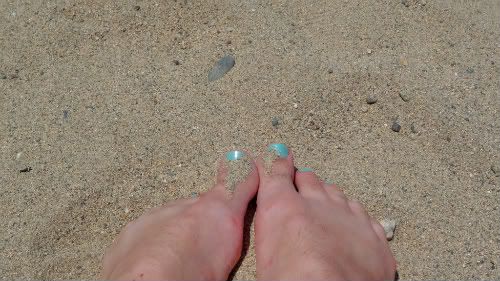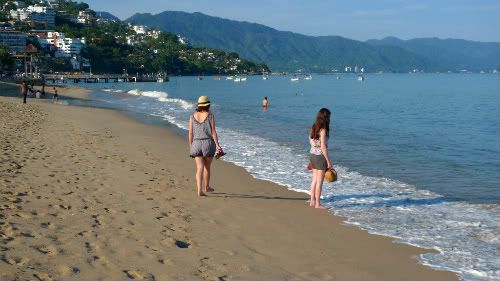 an iguana snacks among the frog mariachi statues!
Outfit:
playsuit: Zara; necklace and hat, my sister's; sandals (in hand) Aldo; happiness, complete