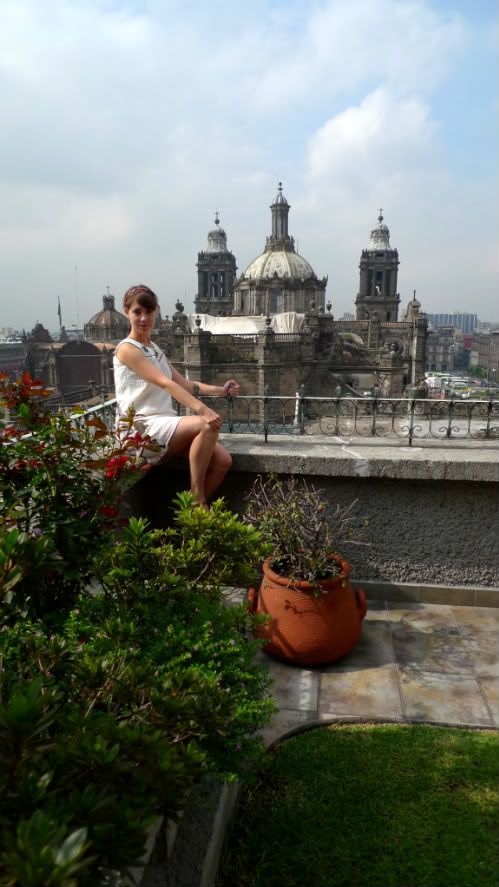 I don't tend to wear a lot of vintage clothing, but this isn't because I don't like it. In fact, I love it... when it fits properly and I don't have to do too much to it. However, living abroad, I haven't found much in the way of vintage, or even thrift stores/charity shops. Occasionally I'll make an Etsy order or buy something off Ebay, but in general, international shipping rates are a bit of a turn off as well. However, I made an exception for this dress, and I'm so glad I did. I love the creamy, crinkly fabric (so different from anything contemporary that I own) and the colourful embroidery at the collar and hem. I truly feel that I'm wearing something one of a kind in this dress... with some Irish dancer references thrown in!
As to why I'm wearing a belt on my head... well, I've been so jealous of all the wonderful milkmaid braids sported by practically every blogger this summer. My hair is much too short to make decent ones, but I thought a braided leather belt would pay homage to the look until I can grow my hair enough to try the real thing!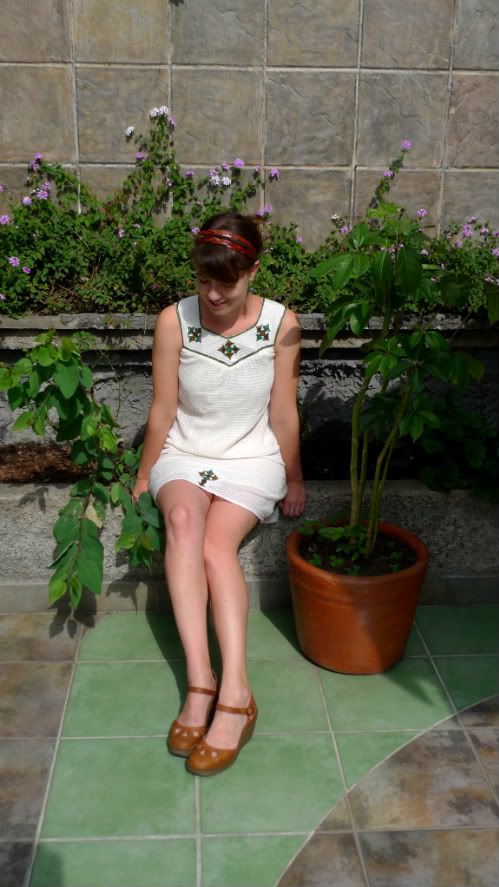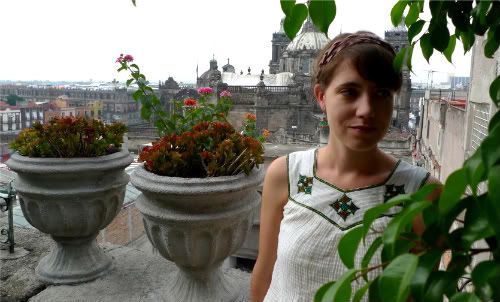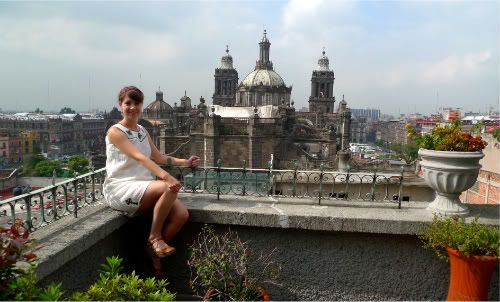 Shona, as usual, was looking pretty great that morning as well, so I thought she should share the limelight.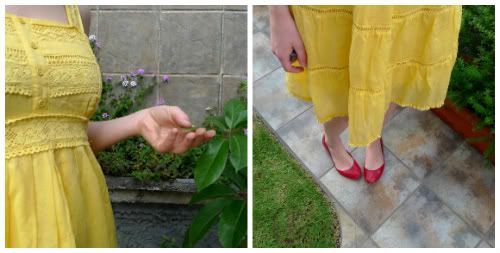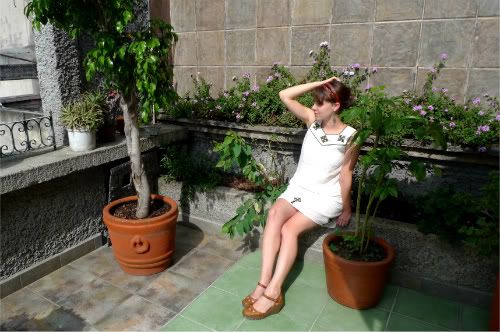 Outfits:
Me:
Dress: vintage, from
decomposed tree
on Etsy
Shoes: Fly London
Earrings: Lynn Fisher, Granville Island, Vancouver
Belt: Stolen from my mother
Shona:
Dress: Lady Dutch
Shoes: Steve Madden