Last Sunday, while in Mexico City, we went to Chapultepec Castle, located in an enormous park that I wish there'd been more time to explore. The castle was located on a small hill (a five minute walk at most, but there were scores of Mexicans in lines waiting to take a little train up and down). It was a great little trip, and I definitely want to plan my weekends better from now on. I never would have discovered the castle in my usual wandering way, and I think it's pretty much unmissable.
Outside there were gardens and wonderful panoramic views of the city, inside were sumptuously furnished rooms, historical exhibits, and some of the requisite Mexico City murals. The one above is by Juan O'Gorman (such a Mexican name!) and really represents the nature of the city: chaotic, full of people and big ideas.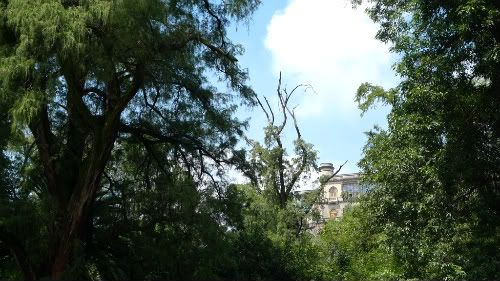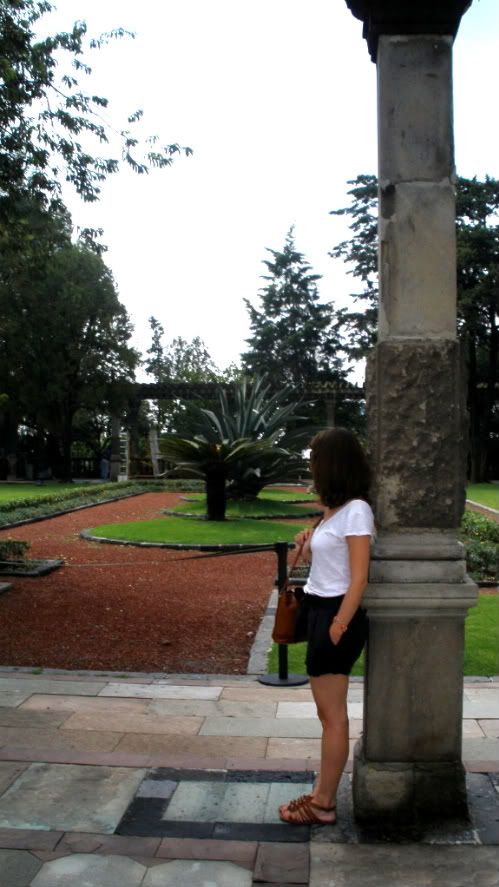 Mirror mirror on the wall...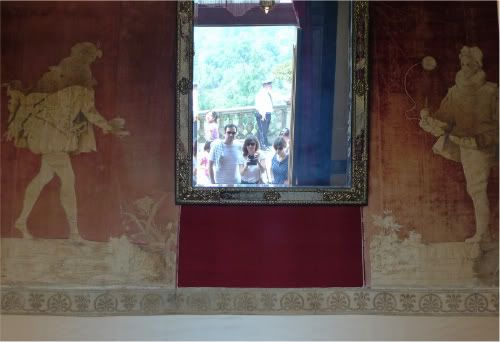 While I thought waiting for the train was a bit silly I wouldn't have said no to a ride in this...
I dressed with comfort and unpredictable weather in mind; matching the patio was a happy accident!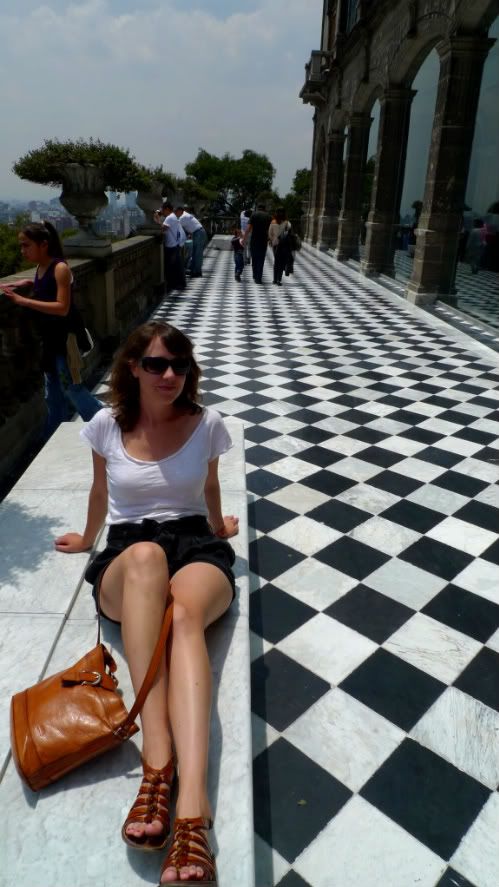 statues of the niños heroes, or six child cadets who died defending the castle at some point in its history... sorry, I must have not been paying attention during that exhibit!
Outfit:
silk shorts: oysho
t-shirt: random
bag: stolen from my mother
sandals: aldo