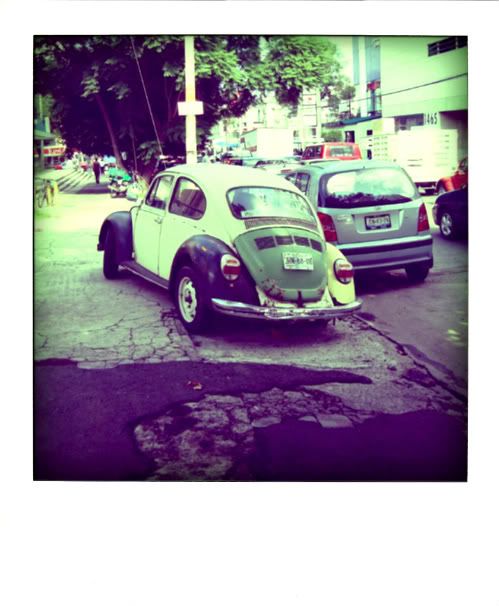 You may have already noticed that I have an acute case of vochomanía, or the love of vochos, aka old style Mexican beetles. Fun trivia: the old style beetles were manufactured in Mexico until 2003 so there are many of them, still in very good condition. And many more, like the one above, in not-so-good condition...
The vintage quality and all around grunginess of these cars made them the perfect subject for my new favourite photo editing technique:
poladroid
, which my boyfriend found and sent me last week.
While it's not altogether serious,
poladroid
is loads of fun. You download a little digital polaroid machine, feed your favourite photos into it and... shake it... or wait... but we all know how that turns out. If you don't know it already I suggest you head over and get started... it's addictive!
Here's a picture of our car last year, when we lived in a less transport-friendly city... oh vocho rojo, how I miss you!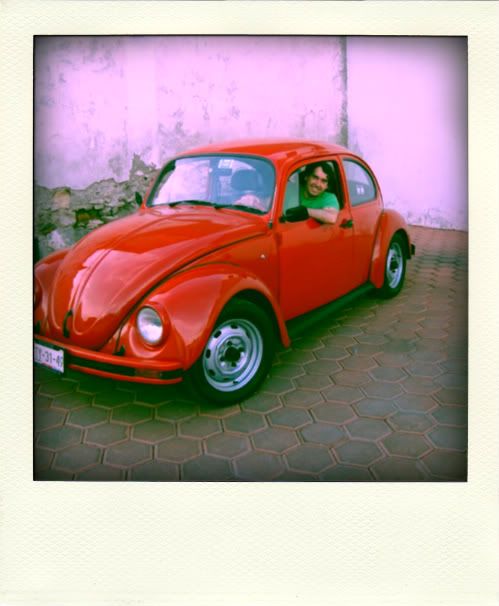 Meanwhile, back in Guadalajara, Shona and I discovered that sometimes it's good to co-ordinate your outfit...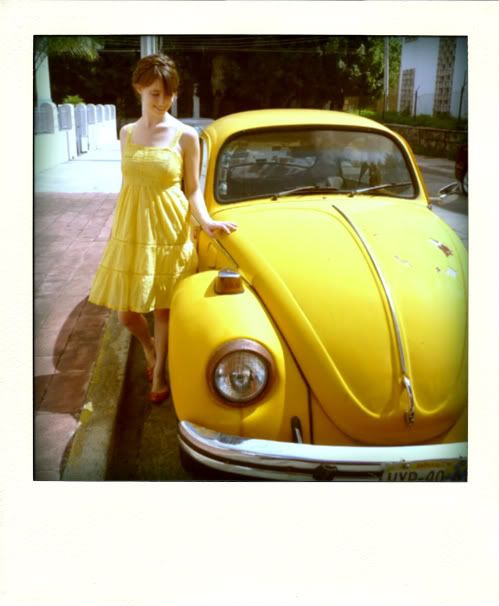 ...and sometimes it's better to contrast it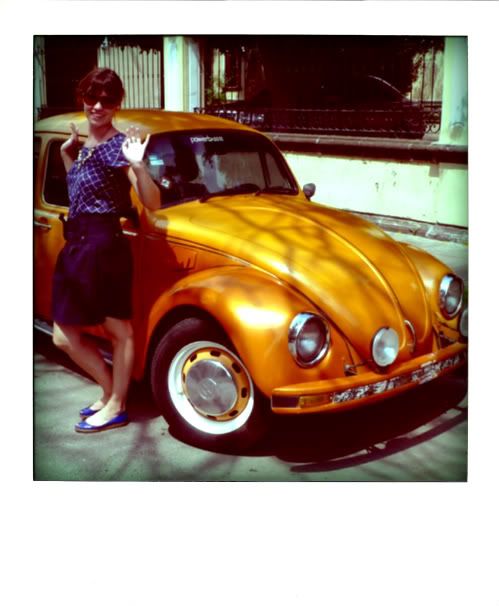 When playing with poladroid you should use pictures with some distance as it does tend to randomly crop them wherever it wants, and you may find yourself a bit
devoid
...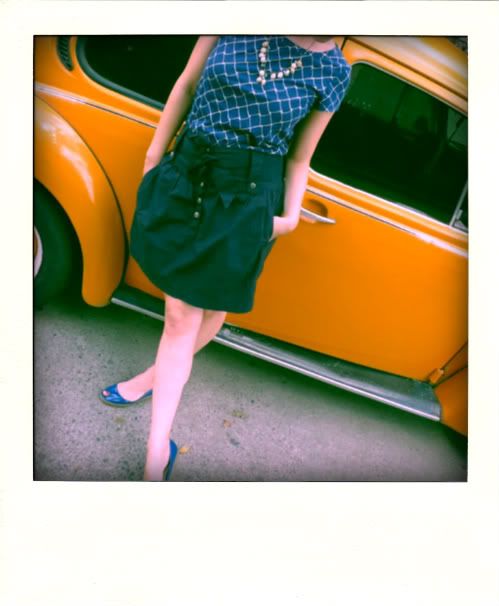 ...of a head.
And last but certainly not least, a true classic!