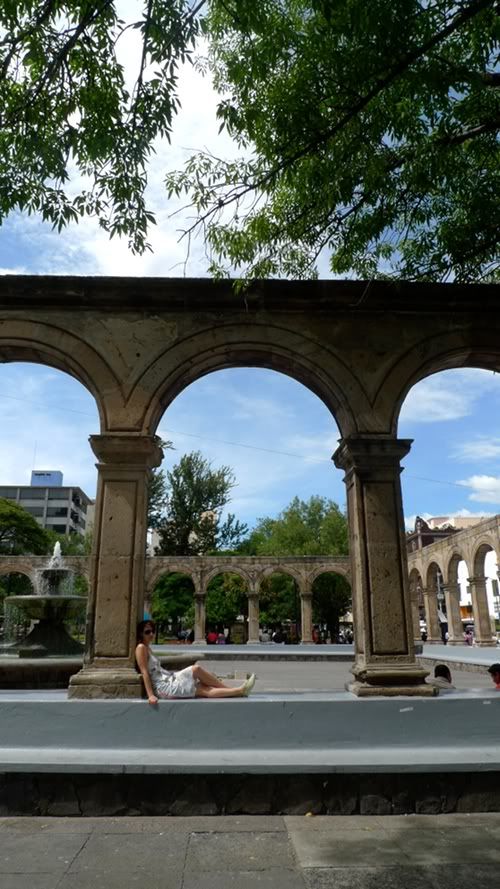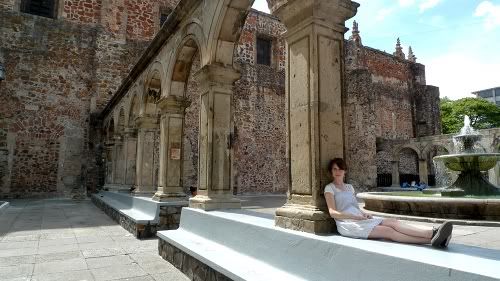 First things first: a big thank you to everyone excited for me about my move to London! I'm excited too, although somewhat stressed and already making weekly budget lists. The last time I lived in the UK was a bit of a financial disaster for me. Not because I went shopping or anything, simply because my rent took up 3/4 of my (admittedly dismal) salary. I was very poor, and not in a pituresque, darning-your-underwear way, but in a living-for-the-month-of-December-on-chocolate-and-wine-my-flatmate-and-I-were-given-for-Christmas-way. However, I'm hoping that since this time I have better savings and the exchange rate is significantly better, that it won't come to that!
Apologies, meanwhile, for being a poor commenter the last few days. My internet is fiendishly bad... I plan to burn down the Telmex building when I leave! Starbucks has been coming to the rescue!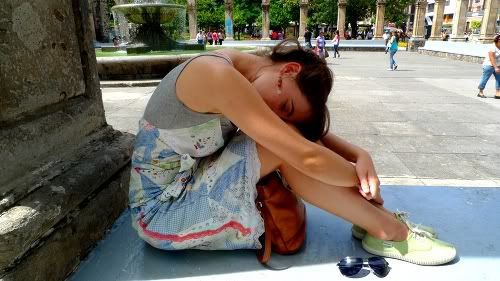 Gaah... heatstroke!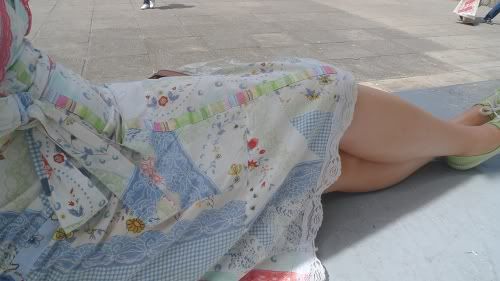 Now, these pictures were taken recently when my sister and I made a day trip to Tlaquepaque, a village contained within Guadalajara that's famous for their ceramic work. We went to a lovely and free ceramic museum. Many of the pieces are enormous and exquisitely detailed and really have to be seen to be believed. Unfortunately we weren't allowed to take pictures, so you'll have to take my word for it! In general, we didn't take too many touristy pictures that day; I think we were a little overloaded in the last several weeks. However, on the way home we did grab a few. The light and shadows are a bit harsh in these, but then, you're not really supposed to take pictures at 4 pm...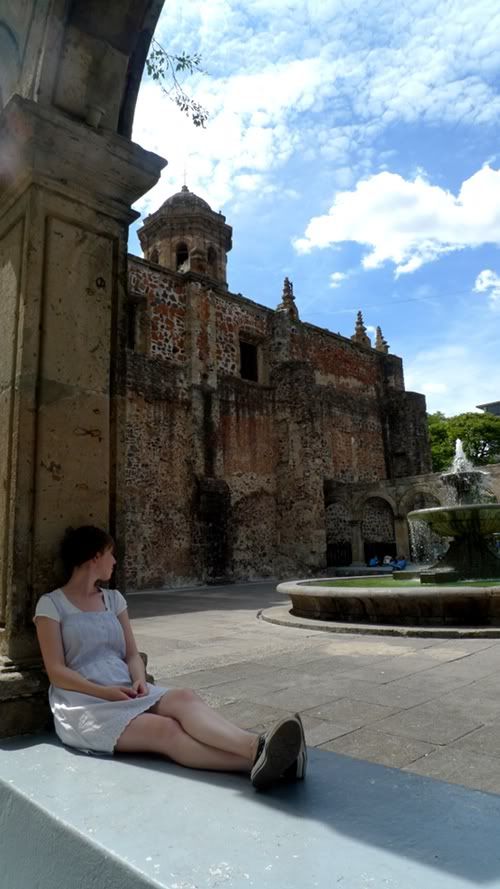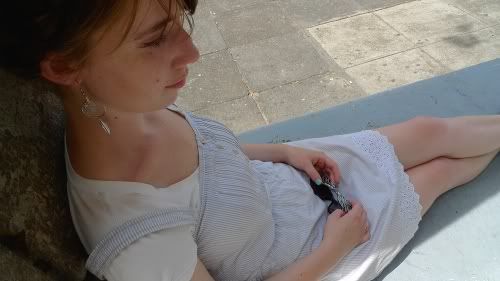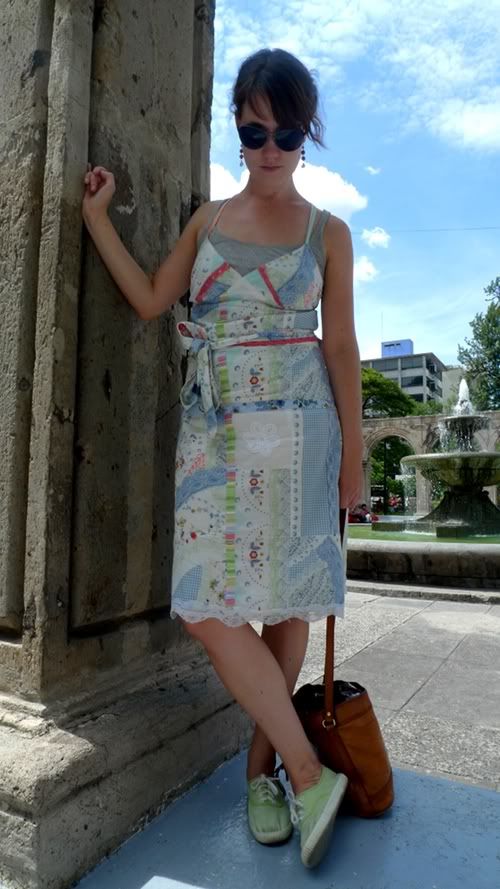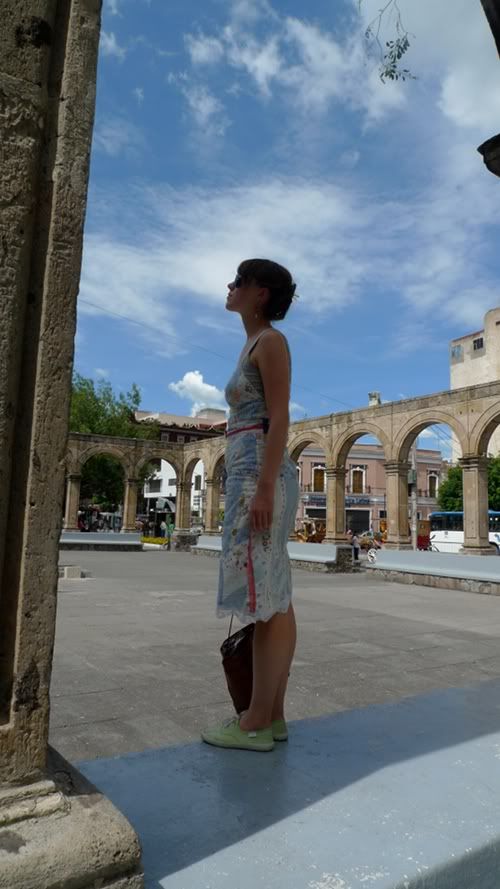 Oh, and of course I can't resist sharing...
It wasn't really the best neighbourhood to be flashing a camera around, as you can tell by the state of the vochos, but I simply couldn't resist! The second one was so gutted as to not be a car anymore, I think it was that neighbourhood's idea of a bench!
Oufit:
Dress: from Barcelona
Tank: H&M
Shoes: Victoria (Spanish children's brand)
Sunglasses: Sanborn's
Bag: Stolen from my mother
Earrings: Self-made
On Shona:
Dress: Oysho
T-shirt: Smart Set
Shoes: Converse
Earrings: Native Store on Granville Island
Sunglasses: Alfred Sung
As you'll note from our aggressive layering, it's best not to show
too
much skin around here. We get enough attention as it is for being white and (compared with Mexicans) tall.
And after such a scorchingly hot day, there was really only one thing to do: go to the Teteria (teashop) near my house...