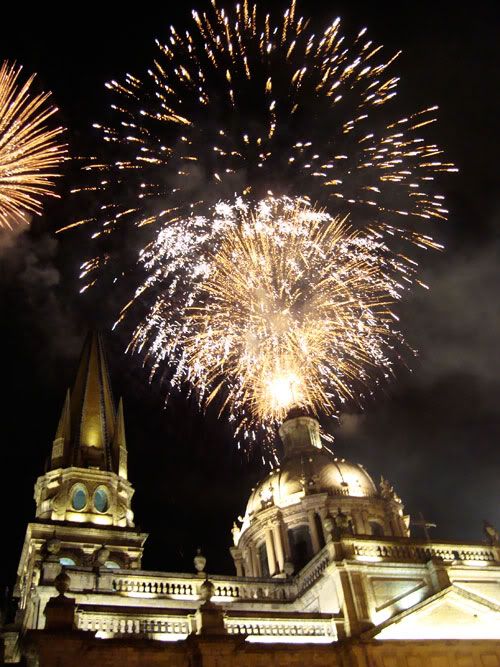 Pardon my absence yesterday; I was having a distictly non-blogging sort of a day. However, I'm back with a vengeance! (Oh, and I was really delighted to discover some fellow literary-geeks/T.S. Eliot lovers among my readers.
Yesterday was Independence Day in Mexico (today is the holiday) and as it was the 200th anniversary of independence, it was something special. Last year we were in Puebla for Independence Day, but arrived late and managed to miss both the famous "grito de independencia" or cry of independence, and most of the fireworks. We then stood in the rain with a crowd of Poblanos and looked up at the palace where people wearing silk gowns leaned over the balcony to look down on us (the riff raff), until I wondered why we didn't all just start a revolution and storm the palace in search of a margarita...
This year we saw fireworks as we walked into town and I thought "oh no, we're going to miss it all again...." But luckily we didn't. The Governor of Jalisco came onto the balcony at 11pm to wave the flag and recite the famous grito, and we all joined him in shrieking "Viva!" and blowing horns. Afterwards the sky above the cathedral erupted with red, white and green fireworks.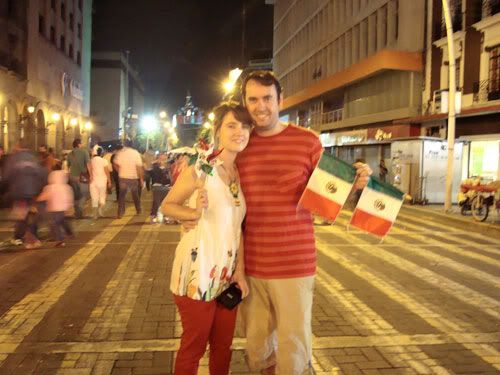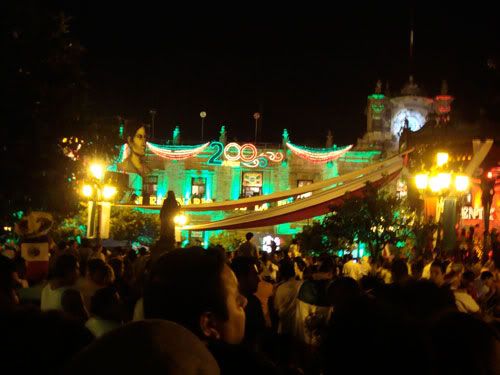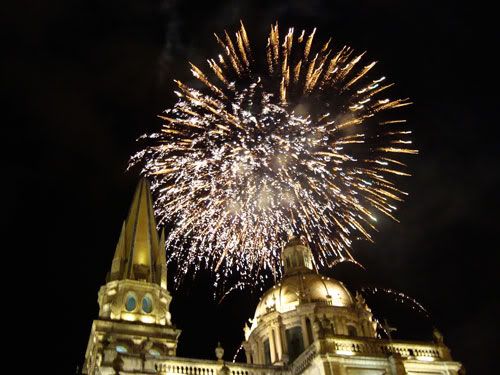 Outfit: I decided to follow the red, white and green colour scheme of the Mexican flag, although I noticed with some irony after a few hours that I was wearing two Spanish brands. Oh well. Albs pointed out that Desigual is actually Catalan and Zara is from Galicia, so I guess that's all right!
blouse: Desigual
jeans: Zara
necklace: Ganérika (a café/Mexican ornament store near my house)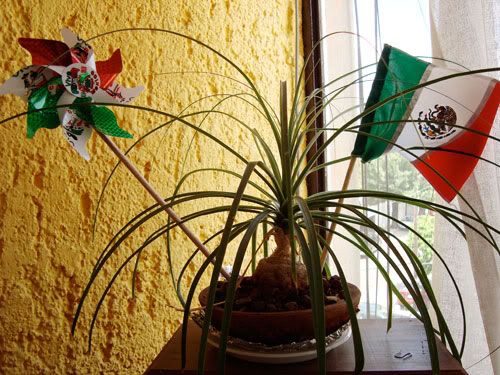 Viva México!