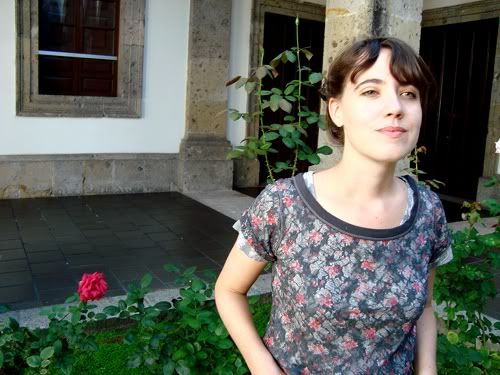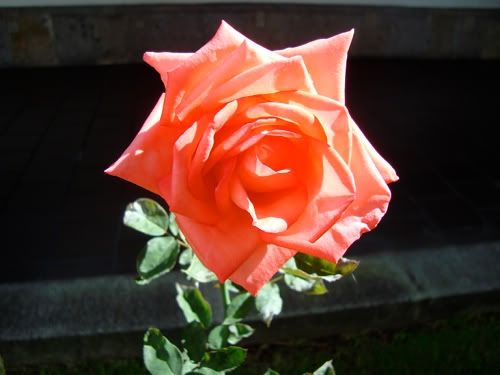 The last few weeks, with the exception of today (cloudy and cool) have been absolutely scorching around here, and I've been stupidly spending mornings on the computer and venturing out in the afternoon, thus guaranteeing myself a shorter lifespan than necessary.
These pictures were taken mostly as Hospicio Cabañas, a famous museum in the centre of Guadalajara. I'm completely mystified as to why it's famous, since on the day we went there was only one exhibit--a mural. Luckily it was free day, so I didn't have to pay to see it, but still. After spending five minutes with the mural we wandered out into the interlocking courtyards that make up the building, and afterwards braved the terrible heat of downtown (by walking through a variety of fountains) and collapsed in the theatre cafe to have a glass of wine!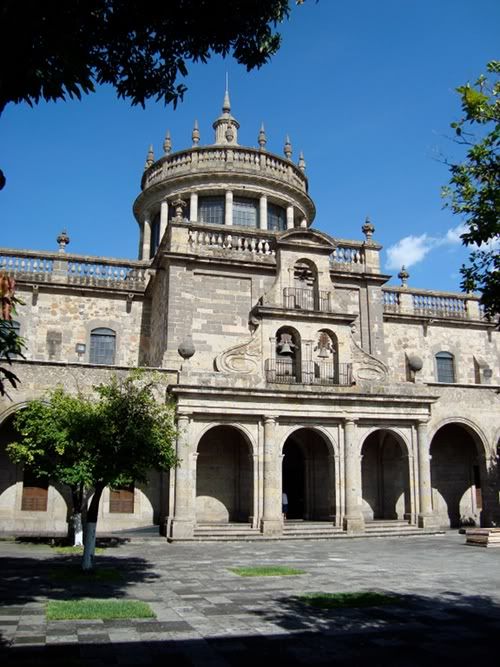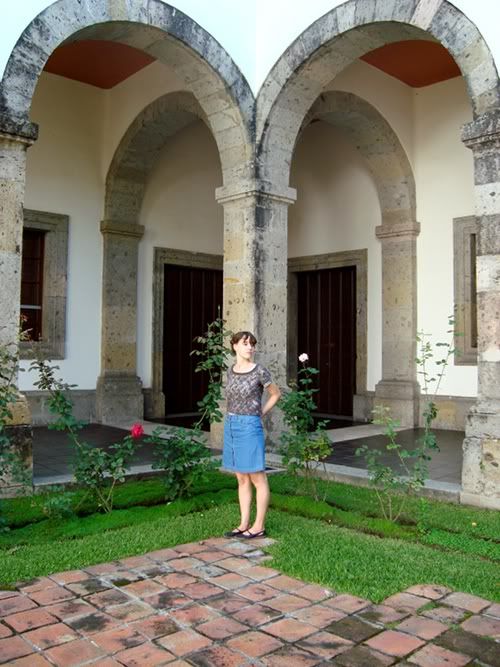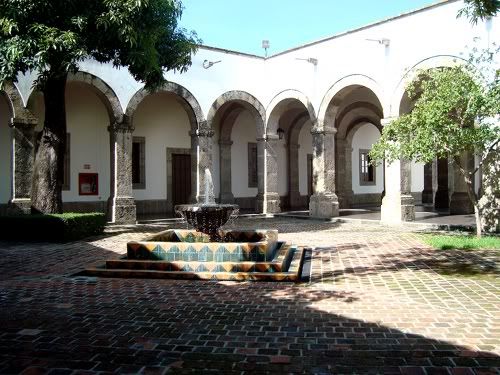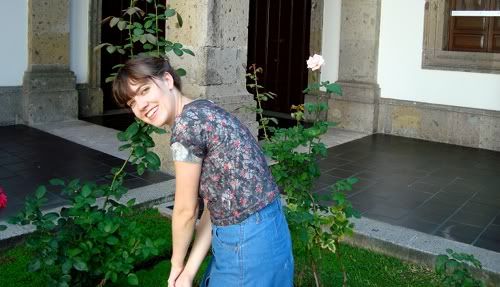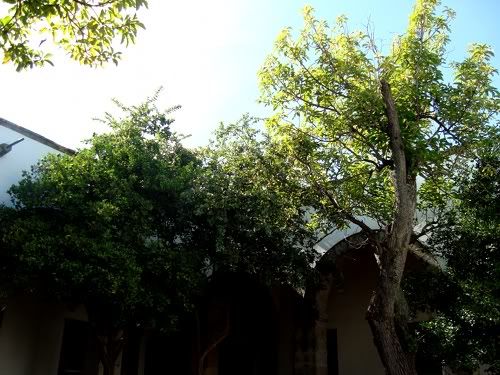 Here I moodily comtemplate the error that led to my getting Chardonnay instead of Riesling. Blechhh.
Outfit:
t-shirt: my sister's
lace cover-up: Pull and Bear
skirt: oysho
shoes: Camper