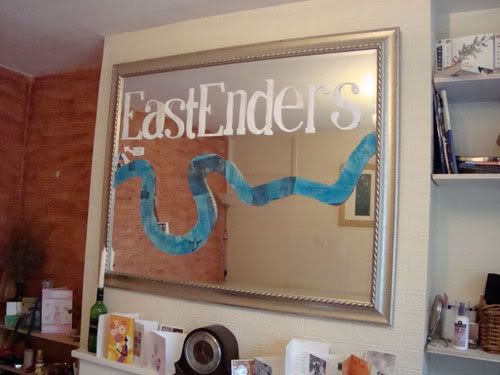 Just a really quick one today to show you a little snap of life in London so far. I'm staying with some friends in, you guessed it, the East End and who actually do have an EastEnders motif pasted onto their mirror!
I haven't really taken many pictures yet, but I'll leave you with a photo from last time I was in the London area. In 2008 my boyfriend was working in Hatfield and I visited for a few weeks close to Christmas. Here I gaze at Hatfied House, Hatfield's one tourist attraction, which also happens to be closed all winter... Going into London was really expensive on the train, so I spent lots of time going swimming at the local pool (until they started renovating it), and writing a romance. The romance genre is definitely not for me, but it was the first time I ever finished a book, so I suppose I have Hatfield to be grateful to for that.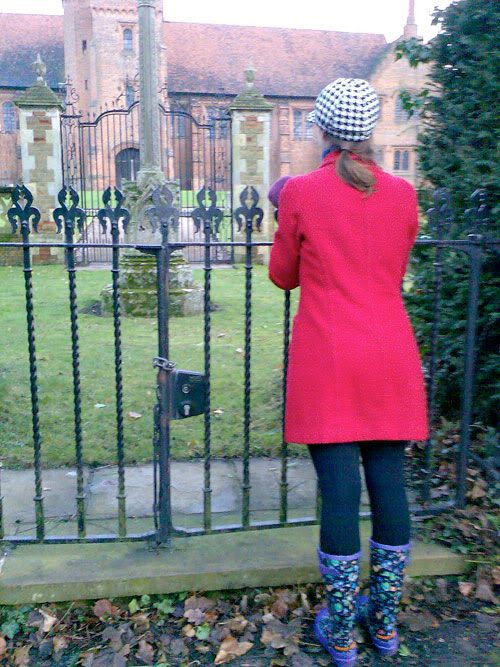 I really wish I had my coat and hat with me this time...
Outfit:
coat: Topshop (from 2003)
boots: Rocket Dog
hat: gift
mitts: gift from Peru
Mexico pictures tomorrow! I took loads before I left.