So... you'll have seen this dress a few times on my sister while she was here, but I wanted to wear it too. My sister and I are lucky in that we're the same size in everything (except shoes, rings and gloves) and often buy things with the idea that the other person will also get some wear out of it. And when we're not together, well... ownership reverts to the person who bought it, unless they decide they don't want it anymore!
Yesterday I got a few questions in the comments about my lifestyle. Someone mentioned that they too wanted to up and move to London, and wondered if I had any advice/regrets after several years of this sort of behaviour. I don't consider myself the best person to give advice, but I thought this question might be of interest to a few people, so here is my "wisdom," interspersed with some mellow yellow pictures...
I don't regret any of my moves, although not all of them were very well-planned or considered. Here are some things I'd keep in mind:
If it's your first time doing this sort of thing, maybe start with baby steps. I first moved from Canada to Scotland. It's different, but not too different, and you don't have to go around trying to open bank accounts in a foreign language. I then moved up to a foreign language but a European culture (Barcelona) and then to the madness of the developing world (Mexico).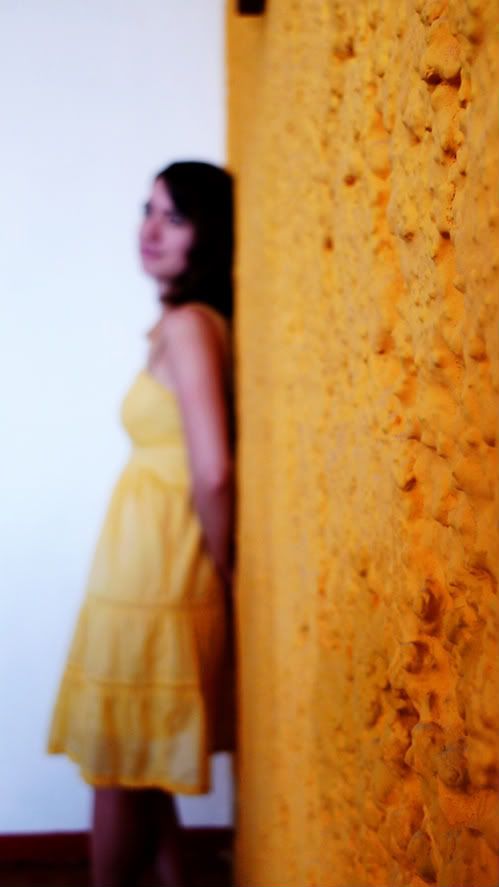 This one's important: don't just go somewhere, give yourself something to do when you get there. Do an internship, take a course, whatever, but have something lined up to get you out and into society. Otherwise you'll have too much time to yourself to mope, feel homesick and be neurotic. For example, I arrived in Barcelona not knowing a soul, but started a course the next day where I met ten people. I didn't have time to feel homesick for months!
You won't be happy all the time but if you stick with it you'll have a great time! I went to a seminar once that described the stages of homesickness and it was very true. At first, everything is great, then you go through a little slump after about a month. Then things pick up and you find the new culture interesting and entertaining again. Then, after about four months, it ceases to be fun at all. Your spirits crash big time and the things that used to entertain you now drive you nuts and you think everything and everyone is stupid... If you can pull through this without going home in despair, you should start to have the time of your life.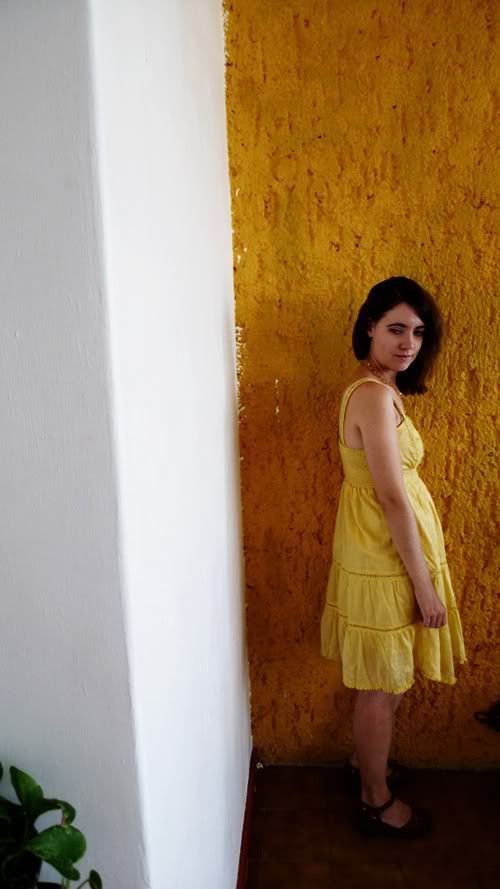 And in general... try and go with the flow. And make friends with other foreign people, it's way easier than trying to get locals of any country to pay attention to you! Be open-minded, and polish your small talk, at least for the first little while.
So... if any of you decide spontaneously to move to London... look me up!
Outfit:
Dress: Lady Dutch (my sister's)
Citrine necklace: self-made
Shoes: Fly London