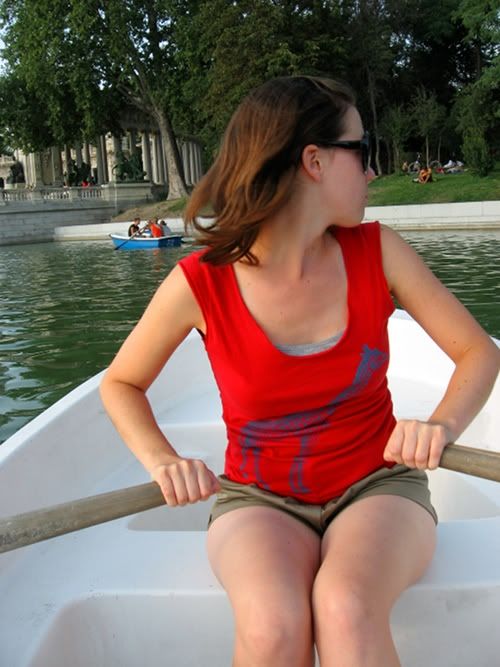 In the summer of 2008 I was living in Barcelona, but my boyfriend was working in Madrid. Normally he came back for the weekend, since we both had more friends in Barcelona and there were more things (for us) to do. Plus, sorry Madrileños, but Barcelona is just cooler... ; )
However, Madrid is certainly very cool too, and riding a paddle boat a few weeks back in Mexico City reminded me of a wonderful day we spent rowing boats around the artificial boats in el Parque de Buen Retiro, one of my favourite parks anywhere!
It was so much fun, though it did expose me a tiny bit to some of the unbelievable chauvinism that still exists in Spain. When we were getting into our boat, the man in charge indicated the passenger seat and snapped at me, "La mujer aquí"-- the woman goes here! I spluttered something that didn't make any sense but made sure I was the one who rowed the boat back in! And if you're thinking that perhaps it was a one off and that guy was just old... well, that night we went out for dinner, and were given a menu each... except that my menu didn't have any prices on it!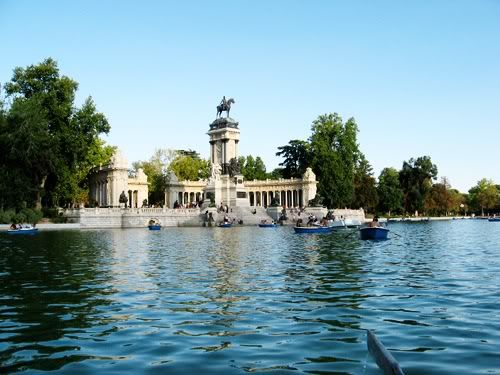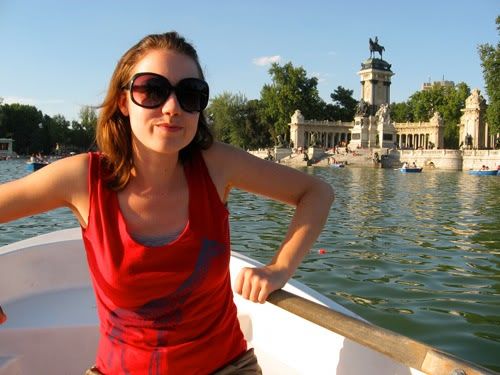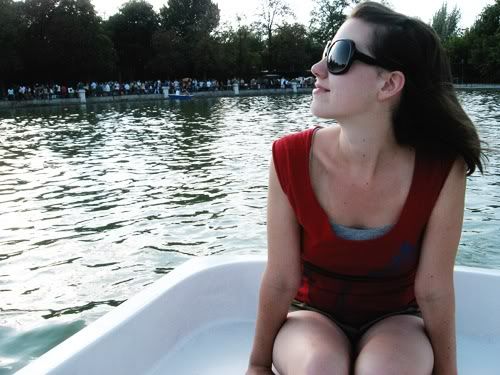 Outfit:
top: Smoking Lily
grey top: H&M
shorts: from Barcelona
sunglasses: from the street (literally, I found them on the street, I know that's a bit manky but they were kind of cool in 2008)!