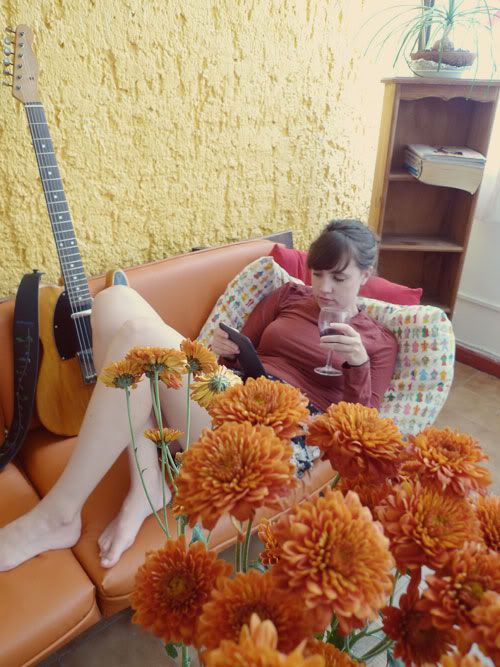 My boyfriend always gets me the best birthday presents, which always leaves me in a complete quandary about what to get him (and I generally fail miserably on this). This year's amazing present (my birthday was earlier this week although I got the present earlier so we could both play with it) was a kindle. Woohoo!
I expect some of you are a little anti-kindle, as I know many people are very pro-book. There is something delightful about the physical presence of a book; it's smell, the experience of turning the pages... On the other hand, consider it from my point of view: I've moved several times in the last few years, frequently to places where English books are hard or expensive to come by. The airlines are cracking down more and more on excess baggage. You can download books onto a computer but then you have to contend with the backlit screen, which destroys my eyes. The kindle solves these problems, and on top of that, I've been able to download most of my academic articles for university onto it this week, and read them on the tube without paying for printing! I love my kindle!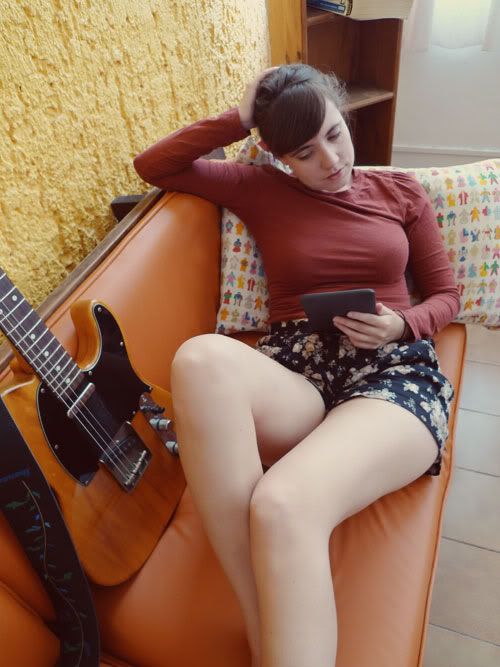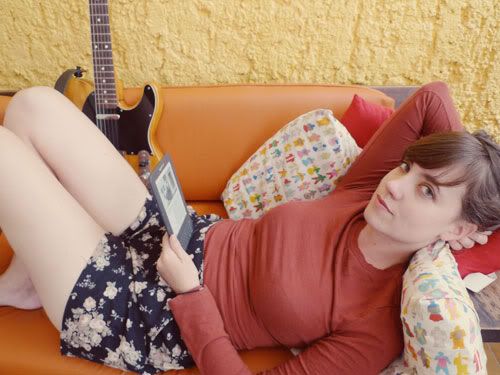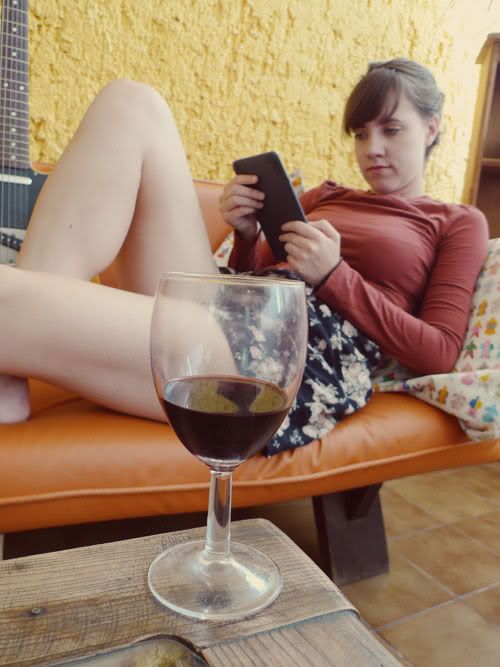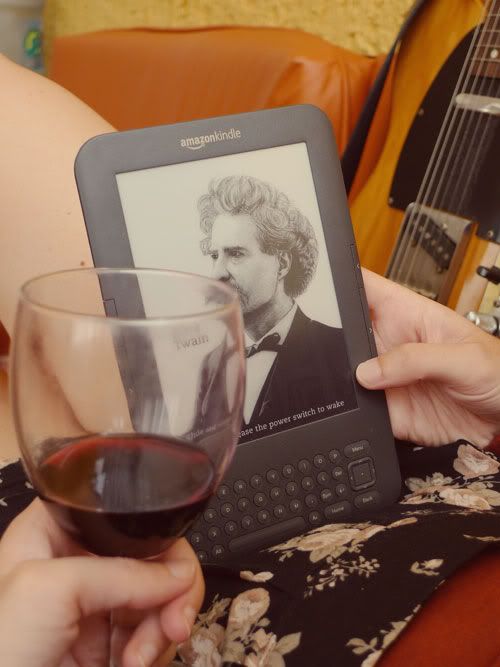 Outfit:
shorts: oysho
top: smart set
And I never would have believed I'd be saying this, but I kind of miss my orange and yellow living room!