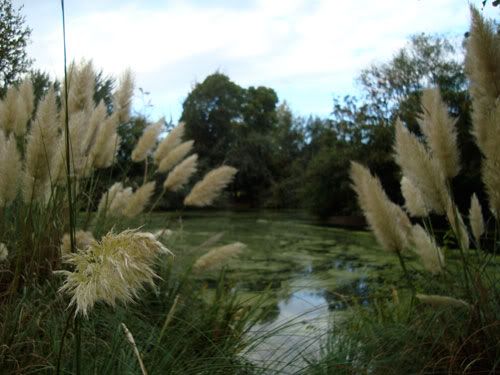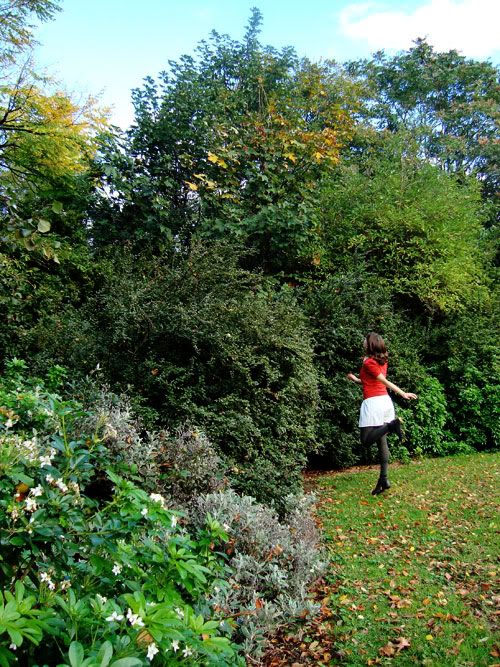 On Saturday, my first weekend in my new flat (I'll try and get some pictures and introduce you soon enough) I ventured out alone, enjoying the solitude in the sunshine. It was one of those cool but sunny days, when you just want to reach out and embrace the sunlight. And you can see me doing just that in a few pictures!
And I know I'm florescent white. It took me about five minutes to lose my tan! And yes, I considered that putty colour I had before to be a tan!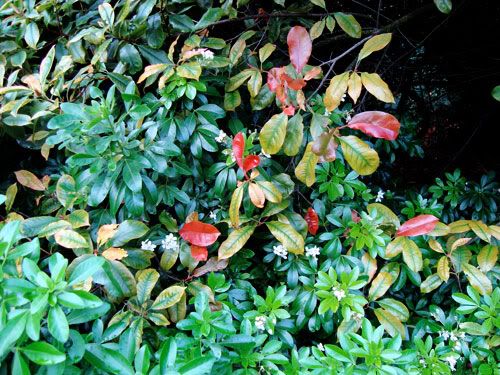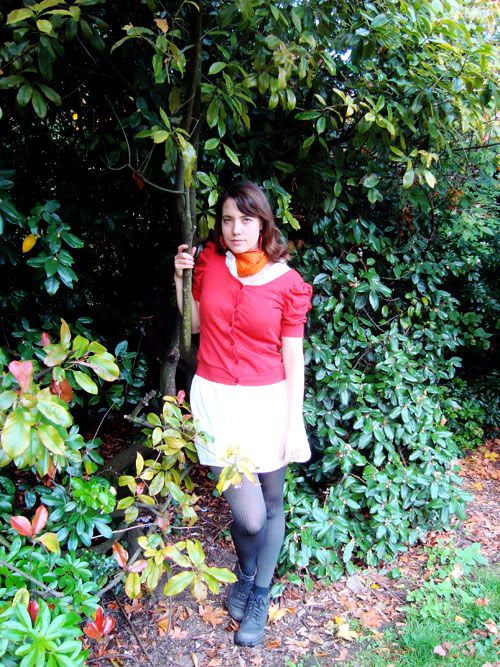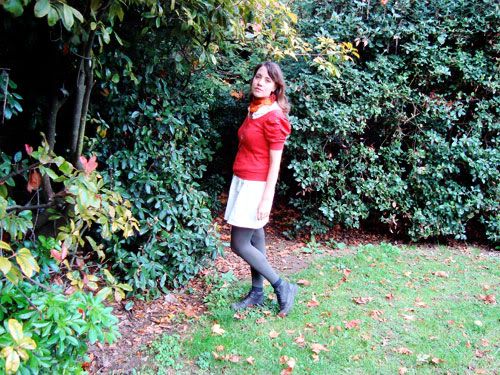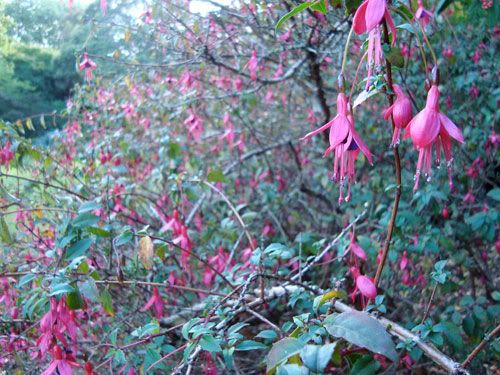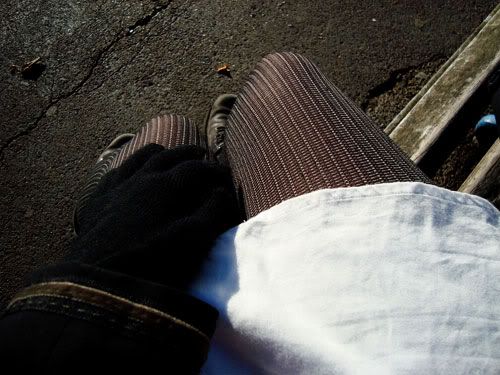 Enjoying the changing colours...
I am Canadian after all...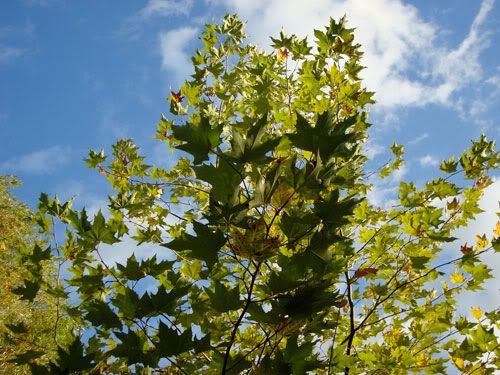 Outfit:
dress (as skirt): Vero Moda
cardigan: Topshop
boots: Timberland (about 12 years ago, hehe)
jacket: Smart Set (stolen from my sister, or let's say traded)
scarf: gift from student
earrings: Spank (in Vancouver)